$14.99
AUD
Category: Children 5-8 | Series: The Treehouse
Andy and Terry have added 13 new levels to their treehouse and now it's even more out of this world than before! There's a soap bubble blaster, a GRABINATOR (it can grab anything from anywhere at any time), a time-wasting level, a toilet paper factory (because you can never have too much toilet paper), a room full of mechanical grandparents, a super long legs level, an extraterrestrial observation centre and the best bookshop-in-a-treehouse-in-a-tree-in-a-forest-in-a-book in the whole world! Well, what are you waiting for? Come on up! ...Show more
$2.00
AUD
Category: Children 5-8 | Series: The Treehouse Books
Andy always narrates the Treehouse stories. That's because Terry is the illustrator and 'illustrators can't narrate-everybody knows that!' Everyone except Terry, that is. He can tell a story too. Just watch what he can do. He begins with a dot. A dot that joins up with some lines. Some lines that join u p with some shapes. Some shapes that go ... KABLAM! And that's just the beginning of the Trouble in the Treehouse. ...Show more
$15.99
AUD
Category: Children 5-8
The Cook-Off is on! Weir and his friends have their eyes on the prizea trip to Queen Bubblegums LOLLY FACTORY! Will the battle be a piece of cake?! It wont be easy... but it will be funny!
$14.99
AUD
Category: Children 5-8 | Series: Awesome Friendly Kid
Scare yourself silly with Rowley Jefferson's Awesome Friendly Spooky Stories by Jeff Kinney, the #1 international bestselling author of Diary of a Wimpy Kid! Grab a flashlight, crawl under the covers, and dive into the twisted, unexpectedly hilarious world of Rowley Jefferson's imagination. You'll meet zombies, vampires, ghosts, and much more in these comically terrifying tales. Rowley's spooky stories might leave you laughing, but beware-you could end up sleeping with the lights on! And don't miss Rowley Jefferson's first two awesome friendly books, the instant #1 bestsellers Diary of an Awesome Friendly Kid- Rowley Jefferson's Journal and Rowley Jefferson's Awesome Friendly Adventure! ...Show more
$39.99
AUD
$45.00
(11% off)
Category: Children 5-8
A mythical monster, a kingdom in peril, an adventure that will test two children's bravery to the limit. Discover a brilliantly original fairy tale about the power of hope and friendship to triumph against all odds, from one of the world's best storytellers. The kingdom of Cornucopia was once the happie st in the world. It had plenty of gold, a king with the finest moustaches you could possibly imagine, and butchers, bakers and cheesemongers whose exquisite foods made a person dance with delight when they ate them. Everything was perfect – except for the misty Marshlands to the north which, according to legend, were home to the monstrous Ickabog. Anyone sensible knew that the Ickabog was just a myth, to scare children into behaving. But the funny thing about myths is that sometimes they take on a life of their own. Could a myth unseat a beloved king? Could a myth bring a once happy country to its knees? Could a myth thrust two children into an adventure they didn't ask for and never expected? If you're feeling brave, step into the pages of this book to find out… A beautiful hardback edition, perfect for sharing and gift-giving. Brought to life with full-colour illustrations by the young winners of The Ickabog competition.   ...Show more
$15.99
AUD
Category: Children 5-8 | Series: The Bad Guys
Its a ZOMBIE KITTEN APOCALYPSE! Should you panic? Should you cry? Should you poop your pants? NO! Just sit back and watch the fur fly as the world's baddest good guys take on Mad Marmalade's meowing monsters!
$14.99
AUD
Category: Children 5-8
A fun and exciting story of footy, family, friends and fair play from one of Australia's favourite rugby league players.Twelve-year-old Teddy is woken by his dad in the middle of the night. A freak storm is raging, and there's an emergency at the rugby league fields. They have become a mud-pit, and the Meerkats Rugby League Club is no longer. If Teddy wants to keep playing rugby league, he will need to join his arch rivals - the Camden Rams. Based on James's own footy-playing childhood, Hat-Trick Teddy encourages kids to follow their dreams regardless of the obstacles in their way.James is a hugely popular NRL superstar and a fantastic role model for boys and girls. He completed his PE Teacher degree in 2016, and loves to mentor kids whenever he can.Perfect for fans of David Warner's The Kaboom Kid!, Tim Cahill's Tiny Timmy, Anh Do's Weirdo series and the Treehouse series ...Show more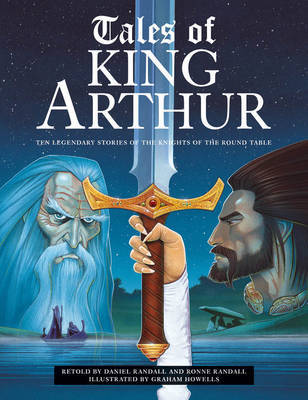 $15.00
AUD
Category: Children 5-8
Most famously told in the Middle Ages, the Arthurian Legends actually date back to a much earlier time, when Bronze Age warriors fought for supremacy. Contained in this volume is a lifetime's fascination with the mythologies of our human past with illustrations that bring the stories to life.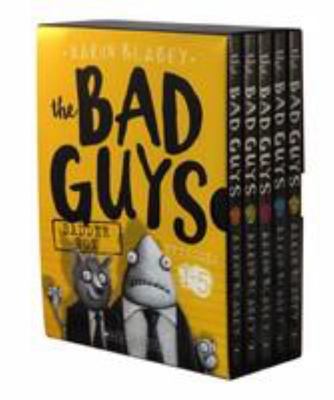 $39.99
AUD
$49.99
(20% off)
Category: Children 5-8 | Series: The Bad Guys
Includes books 1 -6! Buckle up for the funniest, naughtiest and coolest series you'll ever read! They look like the Bad Guys, they sound like the Bad Guys...and they even smell like the Bad Guys. But Mr Wolf, Mr Piranha, Mr Snake and Mr Shark are about to change all of thatwhether you want them to or no t! Will Mr Wolf's daring, dangerous plans give the Bad Guys a much-needed image makeover? Will Mr Snake stop swallowing things he shouldn't? And who is that mysterious figure watching them from the shadows? ...Show more
$15.99
AUD
Category: Children 5-8 | Series: WeirDo | Reading Level: 6+
My parents could have given me any first name at all, like John, Kevin, Shmevin . . . ANYTHING. Instead I'm stuck with the worst name since Mrs Face called her son Bum. Meet Weir Do. No, thats not a typo, thats his name! Weir Do's the new kid in school. With an unforgettable name, a crazy family and so me seriously weird habits, fitting in wont be easy . . . but it will be funny! ...Show more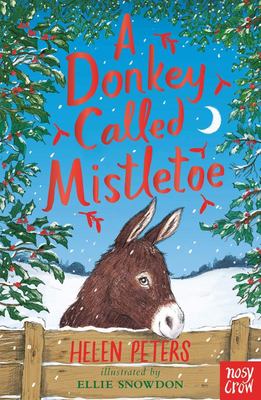 $12.99
AUD
Category: Children 5-8
Brilliant storytelling that will make you laugh and cry, this is Dick King-Smith for a new generation.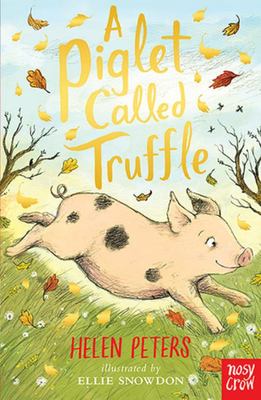 $12.99
AUD
Category: Children 5-8 | Series: Jasmine Green
Jasmine's dad is a farmer, and her mum is a large-animal vet, so Jasmine spends a lot of time caring for animals and keeping them out of trouble. Unfortunately, this often means she gets into hot water herself...In the first in the series, A Piglet Called Truffle, Jasmine rescues a tiny little piglet fr om certain death. But Jasmine's parents don't believe in farm animals being pets and insist that Truffle must be sold as soon as she's big enough. Jasmine is desperate to give Truffle a home for life. And then, one stormy night, disaster strikes...Brilliant story-telling that will make you laugh and cry, this is Dick King-Smith for a new generation. Look out for Jasmine's other adventures! A Duckling Called Button A Sheepdog Called Sky ...Show more