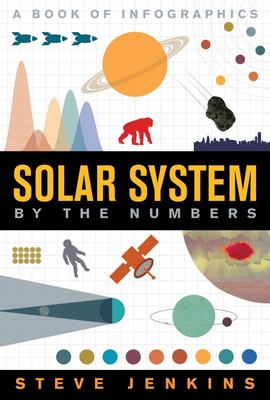 $14.99
AUD
Category: Children's Non Fiction | Series: By the Numbers Ser.
By the Numbers infographic readers, accessible nonfiction packed with full-color cut-paper illustrations from Caldecott honor-winning Steve Jenkins. Solar Systems focuses on ever-astonishing outer space.   Through infographics and illustrations readers will learn about the unfathomably huge and fascin ating topic of solar systems. Explore the galaxy that surrounds our planet through astounding numbers, facts, and figures.   With Steve Jenkins's signature art style, his By the Numbers reader series explores the most fascinating fields of nature and natural science. These readers are fact-packed and run the gamut from dinosaurs to dwarf planets, detailing the astonishing phenomena that make our universe such an incredible place to live and learn. Each title uses engaging graphics and visual literacy to convey scientific facts and concepts, making them accessible for all kinds of new readers. ...Show more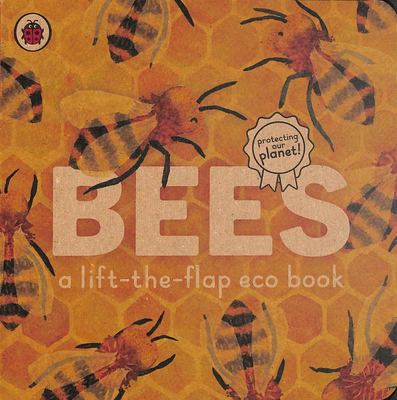 $14.99
AUD
Category: Children's Non Fiction | Series: Ladybird Eco Book
This lift-the-flap book uses plant-based inks, glues with minimal plastic content and is made from recycled board. Teaching children all about why bees are so important and how we can help save them, this eco-friendly book is the perfect introduction to an important topic. With flaps to lift and facts to learn, this book also includes a section on how you can help. Also available in this Ladybird eco-friendly series: Trees Seas ...Show more
$45.00
AUD
Category: Children's Non Fiction
In 1975, under a bed in an old house in Tarrytown, New York, an unearthly tome entitled Ghostology was discovered, wrapped in a substance, later found to be ectoplasm. It is the life's work and study of American ghostologist Lucinda Curtle, who mysteriously passed to the Other Side during a seance. Afte r her death, Ghostology seemingly became haunted by the ghost of Lucinda herself, who now wants to keep the secrets of the dead A SECRET. Now published, ghostwritten by Dugald Steer, the world itself can decide if Ghostology - purporting to tell the truth about ghosts - was solid fact or insubstantial fiction.Delve into the wealth of information and learn about different types of ghosts, ghosts around the world and ghost through history; haunted houses, ships and other objects (including books); the ghostologist's field kit; psychics and mediums; fakes and frauds; test your ghostological knowledge on one of Lucinda's own case studies. Complete with a jewel in the cover, as well as letters, booklets, sealed pages, flaps, a moving wheel novelty and glow in the dark ink. ...Show more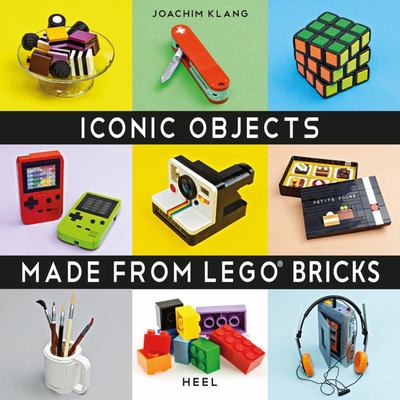 $49.99
AUD
Category: Children's Non Fiction
A new how-to book for LEGO(R) fans on building models of iconic everyday items A new addition to the successful LEGO(R) library by renowned LEGO(R) enthusiast Joachim Klang In his latest book, Joachim (Joe) Klang presents the reader with a fascinating choice of exclusively designed LEGO(R) models, featu ring cool, classic objects that everyone will recognize. With illustrated simple step-by-step instructions, LEGO(R) fans can create iconic objects such as the Polaroid(R) camera, the Nintendo(R) Gameboy or the Rubik's cube using their own collection of bricks. ...Show more
$19.99
AUD
Category: Children's Non Fiction
What do you think of when you hear the word 'hero'? Is it the wall-climbing, cape-wearing, villain-fighter you see in comics and films? Heroes can actually come in all forms, shapes and sizes. Some cook for the hungry. Some nurse the poorly back to health. Others raise money for important causes. From small acts of kindness to inventions that have saved the lives of hundreds of people, every person in this book has found their passion - or their superpower. No matter how big or small it might be, your power can be used to change the world for the better too. So put away the cape, climb down from that wall and discover how ordinary people can still do extraordinary things and become heroes. Written by Ben Brooks, the bestselling author of the Dare to Be Different books, and paired with vibrant comic-style illustrations throughout, this is the perfect guide for the budding superhero in your life!   ...Show more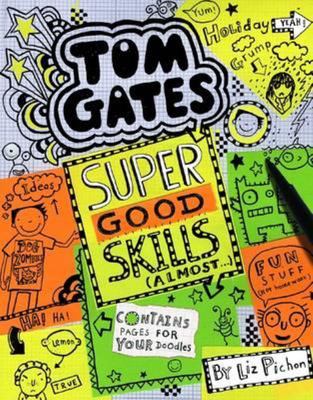 $16.99
AUD
Category: Children's Non Fiction | Series: Tom Gates
Look out! Tom, Delia and the whole Gates family (Fossils included) are going on holiday. How will Tom manage to keep himself busy on the most boring campsite ever? By doodling, of course! An exciting new story with pages for your own doodles from award-winning and best-selling author Liz Pichon.
$35.00
AUD
Category: Children's Non Fiction | Series: Atlas Of
From the team behind the best-selling Atlas of Adventures comes this prehistoric journey of discovery. You'll get to embark on over thirty dinosaur adventures that will take you all around the world Travel back in time to lock horns with a triceratops, stalk prey with a T-Rex, and learn to fly with a ba by Pteranodon. With hundreds of things to spot and facts to learn, this is the biggest Atlas adventure yet ...Show more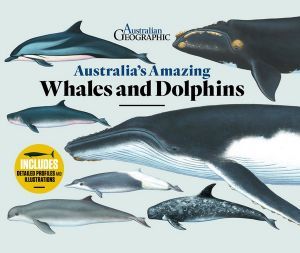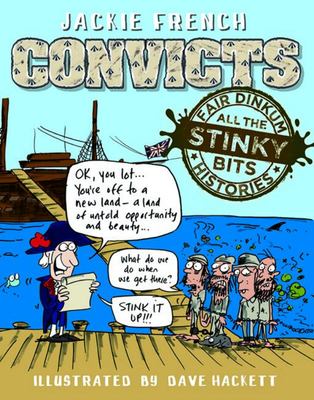 $14.99
AUD
Category: Children's Non Fiction
Telling BITS of history as they really were! In 1788, beautiful Australia became a prison as England sent their convicts to the new colony on crowded, smelly ships. And when they arrived, they brought the stink with them. Life as a convict was toughflogging was frequent, food was scarce, and they knew a lmost nothing about farming. Let alone their new home. Life as a convict stankin every way! Welcome to the most STINKY look at Australia yet! ...Show more
$19.99
AUD
Category: Children's Non Fiction
Meet the fire-breathing beasts of mythology in this beautifully illustrated book brimming with scaled behemoths. Lurking in every corner of the earth, from the deepest depths of the oceans, to the tips of the tallest mountains, even tucked beneath the very ground that you tread on, dragons watch and wai t. They take many forms - sea monsters, serpents, wild cats, eagles, and they represent many different things; Gods to be revered, evil kings to be feared, wise friends and fierce foes.Dragons have breathed fire into our minds since we could first imagine, but why do they exist in stories from every land in the world? Come in and explore Dragon World. Look into their lairs while they make shape-shifting mischief, playing with the weather and protecting earthly treasures. Soar across continents into tales as old as time. Prowl through the pages to discover rare dragon species. Find clues to track them and master how to draw them. Behold the earthly dragons of today! ...Show more
$24.99
AUD
Category: Children's Non Fiction | Series: Big Fat Notebooks Ser.
The Big Fat Notebooks are going to high school! Published just four years ago, the Big Fat Notebooks--with nearly 4.6 million copies in print and sales escalating every year--revolutionized the study guide for middle schoolers. Now this lifesaving series is ready to graduate. Announcing the first two ti tles for high school students: Everything You Need to Ace Geometry in One Big Fat Notebook and Everything You Need to Ace Chemistry in One Big Fat Notebook. Designed as the natural next step for the savvy students (and stressed parents) who made Math (over 1 million copies in print) and Science (over 1 million copies in print) the bestselling titles in the middle school series, these books offer a world of help for two of the tougher classes facing most high school sophomores, geometry and chemistry. Using the same formula that made the middle school series so successful, these new high school titles tackle difficult subjects in a lively, memorable, intuitive way. Critical ideas are broken down and clearly explained. Doodles illuminate tricky concepts. There are mnemonics for memorable shortcuts, and quizzes to recap it all. Geometry, written by high school math teacher extraordinaire Christy Needham, follows along with a year of geometry class, starting with the basics, like points, lines, planes, and angles, and progressing to the beginning of trigonometry. Big Fat Notebooks are already helping millions of middle school students. Now high schoolers will enjoy and benefit from this kind of brilliant help--a set of notes, as if from the smartest kid in class, to help them study throughout the year, get ready for challenging exams, and know they have a source to turn to when they need to catch up on missed problems or understand the most difficult or confusing concepts.   ...Show more
$24.99
AUD
Category: Children's Non Fiction | Series: Greek Myths Ser.
The heroes of Greek Myths are the boldest, bravest characters of all time Gallop through the clouds with Pegasus, the legendary flying horse. Join Hercules on his epic quest to prove he is a true hero Create a cunning plan with Odysseus to end a war-- using only a wooden horse.