$29.99
AUD
$32.99
(9% off)
Category: Crime
The compelling new novel from Jane Harper, the New York Times bestselling author of The Dry. Kieran Elliott's life changed forever on the day a reckless mistake led to devastating consequences.The guilt that still haunts him resurfaces during a visit with his young family to the small coastal town he o nce called home. Kieran's parents are struggling in a community which is bound, for better or worse, to the sea, that is both a lifeline and a threat. Between them all is his absent brother, Finn. When a body is discovered on the beach, long-held secrets threaten to emerge. A sunken wreck, a missing girl, and questions that have never washed away... ...Show more
$32.99
AUD
Category: Crime | Series: Vera Ser.
DCI Vera Stanhope returns in The Darkest Evening, the ninth novel in Sunday Times bestseller Ann Cleeves' enduringly popular series. Driving home during a swirling blizzard, Vera Stanhope's only thought is to get there quickly. But the snow is so heavy, she becomes disoriented and loses her way. Ploug hing on, she sees a car slewed off the road ahead of her. With the driver's door open, Vera assumes the driver has sought shelter but when she inspects the car she is shocked to find a young toddler strapped in the back seat. Afraid they will freeze, Vera takes the child and drives on, arriving at Brockburn, a run-down stately home she immediately recognizes as the house her father Hector grew up in. Inside Brockburn a party is in full swing, with music and laughter to herald the coming Christmas. But outside in the snow, a young woman lies dead and Vera knows immediately she has a new case. Could this woman be the child's mother, and if so, what happened to her? A classic country house mystery with a contemporary twist, Ann Cleeves returns with a brilliant Vera novel to savour.   ...Show more
$44.99
AUD
Category: Historical
From the #1 New York Times bestselling author, a thrilling and addictive new novel--a prequel to The Pillars of the Earth--set in England at the dawn of a new era: the Middle Ages It is 997 CE, the end of the Dark Ages. England is facing attacks from the Welsh in the west and the Vikings in the east. T hose in power bend justice according to their will, regardless of ordinary people and often in conflict with the king. Without a clear rule of law, chaos reigns. In these turbulent times, three characters find their lives intertwined. A young boatbuilder's life is turned upside down when the only home he's ever known is raided by Vikings, forcing him and his family to move and start their lives anew in a small hamlet where he does not fit in. . . . A Norman noblewoman marries for love, following her husband across the sea to a new land, but the customs of her husband's homeland are shockingly different, and as she begins to realize that everyone around her is engaged in a constant, brutal battle for power, it becomes clear that a single misstep could be catastrophic. . . . A monk dreams of transforming his humble abbey into a center of learning that will be admired throughout Europe. And each in turn comes into dangerous conflict with a clever and ruthless bishop who will do anything to increase his wealth and power. Thirty years ago, Ken Follett published his most popular novel, The Pillars of the Earth. Now, Follett's masterful new prequel The Evening and the Morning takes us on an epic journey into a historical past rich with ambition and rivalry, death and birth, love and hate, that will end where The Pillars of the Earth begins.   ...Show more
$16.99
AUD
Category: Crime | Series: Cormac Reilly Ser.
When Aisling Conroy's boyfriend Jack is found in the freezing black waters of the river Corrib, the police tell her it was suicide. A surgical resident, she throws herself into study and work, trying to forget -- until Jack's sister Maude shows up. Maude suspects foul play, and she is determined to prov e it.   ...Show more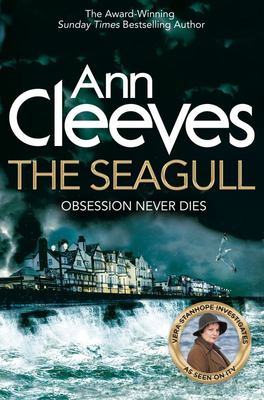 $19.99
AUD
Category: Crime | Series: Vera Stanhope Ser. | Reading Level: very good
WINNER OF THE CRIME WRITERS' ASSOCIATION DIAMOND DAGGER AWARD 2017"One of the best natural writers of detective fiction" Sunday ExpressThe Seagull is Ann Cleeves' searing eighth novel in the bestselling Vera Stanhope series, about corruption deep in the heart of a community, and about fragile, and fract uring, family relationships.A visit to her local prison brings DI Vera Stanhope face to face with an old enemy: former detective superintendent, and now inmate, John Brace. Brace was convicted of corruption and involvement in the death of a gamekeeper - and Vera played a part in his downfall. Brace promises Vera information about the disappearance of Robbie Marshall, a notorious wheeler-dealer, if she will look out for his daughter and grandchildren. He tells her that Marshall is dead, his body buried close to St Mary's Island in Whitley Bay. However, when a search team investigates, officers find not one skeleton, but two. This cold case takes Vera back in time, and very close to home, as Brace and Marshall, along with a mysterious stranger known only as 'the Prof', were close friends of Hector, her father. Together, they were 'the Gang of Four', and Hector had been one of the last people to see Marshall alive. Vera must confront her prejudices and unwanted memories to dig out the truth, as the past begins to collide dangerously with the present . . . ...Show more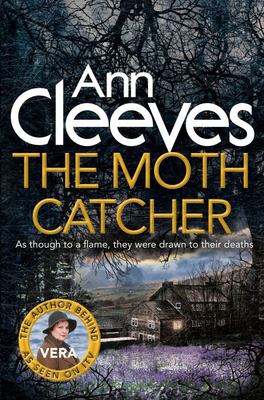 $19.99
AUD
Category: Crime | Series: Vera Stanhope Ser.
WINNER OF THE CRIME WRITERS' ASSOCIATION DIAMOND DAGGER AWARD 2017"One of the best natural writers of detective fiction" Sunday ExpressLife seems perfect in Valley Farm, a quiet community in Northumberland. Then a shocking discovery shatters the silence. The owners of a big country house have employed a house-sitter, a young ecologist named Patrick, to look after the place while they're away. But Patrick is found dead by the side of the lane into the valley - a beautiful, lonely place to die. DI Vera Stanhope arrives on the scene, with her detectives Holly and Joe. When they look round the attic of the big house - where Patrick has a flat - she finds the body of a second man. All the two victims have in common is a fascination with moths - catching these beautiful, rare creatures. The three couples who live in the Valley Farm development have secrets too: Annie and Sam's daughter is due to be released from prison any day; Nigel watches, silently, every day, from his window. As Vera is drawn into the claustrophobic world of this increasingly strange community, she realizes that there may be deadly secrets trapped here ... ...Show more
$16.99
AUD
Category: Australian Authors
"I absolutely loved The Lost Man. I devoured it in a day. Her best yet!" Liane Moriarty The man lay still in the centre of a dusty grave under a monstrous sky. Two brothers meet at the border of their vast cattle properties under the unrelenting sun of outback Queensland. They are at the stockman''s gr ave, a landmark so old, no one can remember who is buried there. But today, the scant shadow it casts was the last chance for their middle brother, Cameron. The Bright family''s quiet existence is thrown into grief and anguish. Something had been troubling Cameron. Did he lose hope and walk to his death? Because if he didn''t, the isolation of the outback leaves few suspects... For readers who loved The Dry and Force of Nature, Jane Harper has once again created a powerful story of suspense, set against a dazzling landscape. LONGLISTED FOR THE ABIA GENERAL FICTION BOOK OF THE YEAR 2019 SHORTLISTED FOR THE INDIE BOOK AWARD FOR FICTION 2019 PRAISE FOR THE LOST MAN "I read this with the growing realisation that it was not only another superb thriller but a classic work of fiction by one of the finest novelists now working. Man Booker judges for 2019, are you listening?" New Zealand Herald Weekend Magazine "I started it at noon and at 2am that night I closed it and totally understood what all the fuss was about. It was even better than The Dry" The Age "We''re starting to get spoiled for Jane Harper books, and the quality is not slipping. Her latest is no exception. Harper lays out each card at exactly the right moment, letting the story unwind while the outback almost hums with hostility...the result grips to the end" Adelaide Advertiser"In The Lost Man, Jane Harper surpasses her achievement in The Dry, her multi-awardwinning first novel. A broad range of Australian and international readers will be engaged by the strong setting and mystery storyline of the new novel" Weekend Australian"Like the country it describes, this is a "big" book, and one likely to cement Harper''s place as one of the most interesting Australian crime writers to emerge in the past decade. Her sense of place is acute, but it is her attention to the relationships that are shaped by this unforgiving, magnificent landscape that will linger long after the mystery of stockman''s grave is finally revealed." Sue Turnbull, Sydney Morning Herald ''The Lost Man is her best yet; it''s certainly one of the finest novels of any sort, not only within the genre, that I''ve read in many moons . . . Harper adroitly blends the tension and brisk pace of a thriller with the psychological acuity and stylish prose of literary fiction'' Irish Independent ''In just a couple of years, Jane Harper has soared into the first rank of contemporary crime writers. The Lost Man...returns to the parched landscape she used to such powerful effect in her debut, The Dry ...Three generations of women - the dead man''s mother, wife and daughters - struggle to come to terms with terrible events, and the family''s shocking history holds the key to this super murder mystery'' Sunday Times (UK)''In The Lost Man as in Harper''s previous two novels, place is paramount, a multifaceted character that''s in turns brutal and breathtaking.'' Washington Post''[A] crime masterpiece. The landscape and culture of this remote Australian territory are magnificently evoked as a story of family secrets unfolds. Rarely does a puzzle so complicated fit together perfectly - you''ll be shaking your head in amazement.'' People Magazine Book of the Week''Fabulously atmospheric, the book starts slowly and gradually picks up pace towards a jaw-dropping denouement'' GuardianPRAISE FOR JANE HARPER"The most exciting emerging novelist of the last 12 months...places Harper in the elevated company of the authors she so admires...Gillian Flynn and Lee Child" Mail on Sunday"A storytelling force to be reckoned with" US Publishers Weekly"Thanks to Jane Harper, whose The Dry has gone gangbusters here and internationally, Australia''s very own crime genre, rural noir, is on a roll. [The Lost Man] is as much a family saga and love story as a thriller" Good Weekend Magazine ...Show more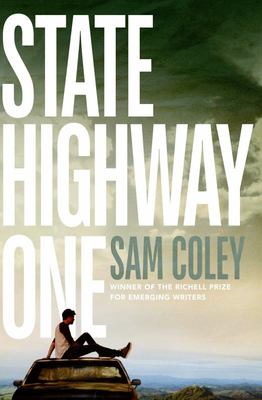 $32.99
AUD
Category: Australian Authors
This is what I want to do. I want to go home. I want you to come with me. 'I want to go from here . . .' Finger on Cape Reinga. '. . . to here.' Finger at the bottom of Stewart Island, right at the bottom of the map. It's been years since Alex was in New Zealand, and years since he spent any one-on-on e time with his twin sister, Amy. When they lose their parents in a shock accident it seems like the perfect time to reconnect as siblings. To reconnect with this country they call 'home'. As they journey the length of State Highway One, they will scratch at wounds that have never healed - and Alex will be forced to reckon with what coming home really means. ...Show more
$22.99
AUD
Category: Australian Authors
Tim Winton's classic love song to land and place, full of unforgettable characters, is now a feature film starring Garrett Hedlund, Kelly Macdonald and David Wenham.   Georgie Jutland is a mess. At forty, with her career in ruins, she finds herself stranded in White Point with a fisherman she doesn't love and two kids whose dead mother she can never replace. Leached of all confidence, she spends her days in isolated tedium and her nights in a blur of vodka self-recrimination. One morning, in the boozy pre-dawn gloom, she sees, a shadow drifting up the beach below - a loner called Luther Fox, with danger in his wake. ...Show more
$29.99
AUD
Category: Crime | Reading Level: near fine
An edge-of-your-seat debut thriller with identical twins, a crazy inheritance and a boat full of secrets. Who can you trust? Absolutely nobody! Identical twins only look the same… Beautiful twin sisters Iris and Summer are startlingly alike, but beyond what the eye can see lies a darkness that sets the m apart. Cynical and insecure, Iris has long been envious of open-hearted Summer's seemingly never-ending good fortune, including her perfect husband, Adam. Called to Thailand to help sail the family yacht to the Seychelles, Iris nurtures her own secret hopes for what might happen on the journey. But when she unexpectedly finds herself alone in the middle of the Indian Ocean, everything changes. Now is her chance to take what she's always wanted - the idyllic life she's always coveted. But just how far will she go to get the life she's dreamed about? And how will she make sure no one discovers the truth? Written with the chilling suspense of The Girl on the Train and Before I Go to Sleep, The Girl in the Mirror is an addictive thriller about greed, lust, secrets and deadly lies. ...Show more
$32.99
AUD
Category: General
The #1 New York Times bestselling author of A Spark of Light returns with a thought-provoking and otherworldly new novel about the fates that we choose for ourselves and what happens when we have the chance to choose again. Dawn Edelstein knows everything there is to know about dying. She specialises i n helping her clients make peace with the end of their lives. But as she's flying home from her latest case, she is forced to confront her own mortality for the first time. Instead of seeing her brilliant quantum physicist husband and their beloved daughter flash before her eyes in what she assumes are her last moments, only one face is shockingly clear: Wyatt Armstrong. Safely on the ground, Dawn now faces a desperate decision. Should she return to Boston, her family and the life she knows, or journey back to an Egyptian archaeological site she left over a decade earlier, reconnect with Wyatt, and finally finish her abandoned magnum opus, The Book of Two Ways? As the story unfolds, Dawn must confront the questions she's never truly answered: What does a life well-lived look like? When we depart this earth, what do we leave behind of ourselves? And who would you be if you hadn't turned out to be the person you are right now? ...Show more
The Dry
by Jane Harper
$16.99
AUD
Category: Crime | Reading Level: Adult
"One of the best crime novels I have ever read! Keeps you guessing to the last page" - Daphne (Satff) WHO REALLY KILLED THE HADLER FAMILY? It hasn't rained in Kiewarra for two years. Tensions in the farming community become unbearable when three members of the Hadler family are discovered shot to death on their property. Everyone assumes Luke Hadler committed suicide after slaughtering his wife and six-year-old son. Federal Police investigator Aaron Falk returns to his hometown for the funerals and is unwillingly drawn into the investigation. As suspicion spreads through the town, Falk is forced to confront the community that rejected him twenty years earlier. Because Falk and his childhood friend Luke Hadler shared a secret, one which Luke's death threatens to unearth ... ...Show more