$19.99
AUD
Category: Australian Authors
NOW A MAJOR MOTION PICTURE STARRING ERIC BANA AS AARON FALK. AVAILABLE JUNE 30TH WHO REALLY KILLED THE HADLER FAMILY? It hasn't rained in Kiewarra for two years. Tensions in the farming community become unbearable when three members of the Hadler family are discovered shot to death on their property. Ev eryone assumes Luke Hadler committed suicide after slaughtering his wife and six-year-old son. Federal Police investigator Aaron Falk returns to his hometown for the funerals and is unwillingly drawn into the investigation. As suspicion spreads through the town, Falk is forced to confront the community that rejected him twenty years earlier. Because Falk and his childhood friend Luke Hadler shared a secret, one which Luke's death threatens to unearth ... ...Show more
$32.99
AUD
Category: Crime
The compelling new novel from Jane Harper, the New York Times bestselling author of The Dry. Kieran Elliott's life changed forever on the day a reckless mistake led to devastating consequences.The guilt that still haunts him resurfaces during a visit with his young family to the small coastal town he on ce called home. Kieran's parents are struggling in a community which is bound, for better or worse, to the sea, that is both a lifeline and a threat. Between them all is his absent brother, Finn. When a body is discovered on the beach, long-held secrets threaten to emerge. A sunken wreck, a missing girl, and questions that have never washed away... ...Show more
$32.99
AUD
Category: Crime | Series: Vera Ser.
DCI Vera Stanhope returns in The Darkest Evening, the ninth novel in Sunday Times bestseller Ann Cleeves' enduringly popular series. Driving home during a swirling blizzard, Vera Stanhope's only thought is to get there quickly. But the snow is so heavy, she becomes disoriented and loses her way. Ploughi ng on, she sees a car slewed off the road ahead of her. With the driver's door open, Vera assumes the driver has sought shelter but when she inspects the car she is shocked to find a young toddler strapped in the back seat. Afraid they will freeze, Vera takes the child and drives on, arriving at Brockburn, a run-down stately home she immediately recognizes as the house her father Hector grew up in. Inside Brockburn a party is in full swing, with music and laughter to herald the coming Christmas. But outside in the snow, a young woman lies dead and Vera knows immediately she has a new case. Could this woman be the child's mother, and if so, what happened to her? A classic country house mystery with a contemporary twist, Ann Cleeves returns with a brilliant Vera novel to savour.   ...Show more
$32.99
AUD
Category: Australian Authors
Rosalie Ham's dressmaker returns in the sequel to the beloved #1 bestseller and the box office sensation, The Dressmaker. It is 1953 and Melbourne society is looking forward to coronation season, the grand balls and celebrations for the young queen-to-be. Tilly Dunnage is, however, working for a pittanc e in a second-rate Collins Street salon. Her talents go unappreciated, and the madame is a bully and a cheat, but Tilly has a past she is desperate to escape and good reason to prefer anonymity. Meanwhile, Sergeant Farrat and the McSwiney clan have been searching for their resident dressmaker ever since she left Dungatar in flames. And they aren't the only ones. The inhabitants of the town are still out for revenge (or at least someone to foot the bill for the new high street). So when Tilly's name starts to feature in the fashion pages, the jig is up. Along with Tilly's hopes of keeping her secrets hidden... ...Show more
$32.99
AUD
Category: Australian Authors
The bestselling author of Boy Swallows Universe, Trent Dalton, returns with All Our Shimmering Skies - a glorious novel destined to become another Australian classic. Darwin, 1942, and as Japanese bombs rain overhead, motherless Molly Hook, the gravedigger's daughter, turns once again to the sky for gu idance. She carries a stone heart inside a duffel bag next to the map that leads to Longcoat Bob, the deep country sorcerer who put a curse on her family. By her side are the most unlikely travelling companions: Greta, a razor-tongued actress and Yukio, a fallen Japanese fighter pilot. 'Run, Molly, run,' says the daytime sky. Run to the vine forests. Run to northern Australia's wild and magical monsoon lands. Run to friendship. Run to love. Run. Because the graverobber's coming, Molly, and the night-time sky is coming with him. So run, Molly, run. All Our Shimmering Skies is a story about gifts that fall from the sky, curses we dig from the earth and the secrets we bury inside ourselves. It is an odyssey of true love and grave danger; of darkness and light; of bones and blue skies. A buoyant, beautiful and magical novel abrim with warmth, wit and wonder, a love letter to Australia and the art of looking up. ...Show more
$16.99
AUD
Category: Crime | Series: Cormac Reilly Ser.
When Aisling Conroy's boyfriend Jack is found in the freezing black waters of the river Corrib, the police tell her it was suicide. A surgical resident, she throws herself into study and work, trying to forget -- until Jack's sister Maude shows up. Maude suspects foul play, and she is determined to prov e it.   ...Show more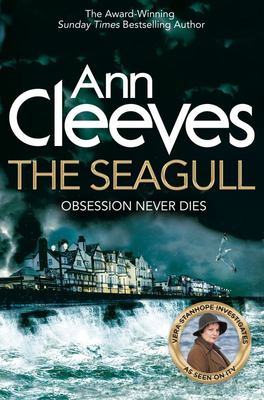 $19.99
AUD
Category: Crime | Series: Vera Stanhope Ser. | Reading Level: very good
WINNER OF THE CRIME WRITERS' ASSOCIATION DIAMOND DAGGER AWARD 2017"One of the best natural writers of detective fiction" Sunday ExpressThe Seagull is Ann Cleeves' searing eighth novel in the bestselling Vera Stanhope series, about corruption deep in the heart of a community, and about fragile, and fract uring, family relationships.A visit to her local prison brings DI Vera Stanhope face to face with an old enemy: former detective superintendent, and now inmate, John Brace. Brace was convicted of corruption and involvement in the death of a gamekeeper - and Vera played a part in his downfall. Brace promises Vera information about the disappearance of Robbie Marshall, a notorious wheeler-dealer, if she will look out for his daughter and grandchildren. He tells her that Marshall is dead, his body buried close to St Mary's Island in Whitley Bay. However, when a search team investigates, officers find not one skeleton, but two. This cold case takes Vera back in time, and very close to home, as Brace and Marshall, along with a mysterious stranger known only as 'the Prof', were close friends of Hector, her father. Together, they were 'the Gang of Four', and Hector had been one of the last people to see Marshall alive. Vera must confront her prejudices and unwanted memories to dig out the truth, as the past begins to collide dangerously with the present . . . ...Show more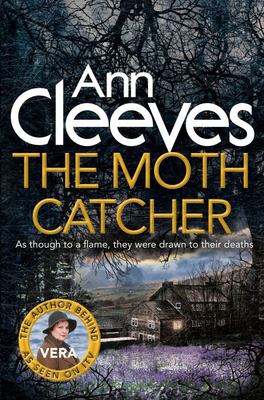 $19.99
AUD
Category: Crime | Series: Vera Stanhope Ser.
WINNER OF THE CRIME WRITERS' ASSOCIATION DIAMOND DAGGER AWARD 2017"One of the best natural writers of detective fiction" Sunday ExpressLife seems perfect in Valley Farm, a quiet community in Northumberland. Then a shocking discovery shatters the silence. The owners of a big country house have employed a house-sitter, a young ecologist named Patrick, to look after the place while they're away. But Patrick is found dead by the side of the lane into the valley - a beautiful, lonely place to die. DI Vera Stanhope arrives on the scene, with her detectives Holly and Joe. When they look round the attic of the big house - where Patrick has a flat - she finds the body of a second man. All the two victims have in common is a fascination with moths - catching these beautiful, rare creatures. The three couples who live in the Valley Farm development have secrets too: Annie and Sam's daughter is due to be released from prison any day; Nigel watches, silently, every day, from his window. As Vera is drawn into the claustrophobic world of this increasingly strange community, she realizes that there may be deadly secrets trapped here ... ...Show more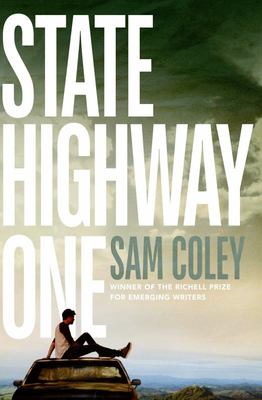 $32.99
AUD
Category: Australian Authors
This is what I want to do. I want to go home. I want you to come with me. 'I want to go from here . . .' Finger on Cape Reinga. '. . . to here.' Finger at the bottom of Stewart Island, right at the bottom of the map. It's been years since Alex was in New Zealand, and years since he spent any one-on-on e time with his twin sister, Amy. When they lose their parents in a shock accident it seems like the perfect time to reconnect as siblings. To reconnect with this country they call 'home'. As they journey the length of State Highway One, they will scratch at wounds that have never healed - and Alex will be forced to reckon with what coming home really means. ...Show more
$29.99
AUD
Category: Crime | Reading Level: very good
An edge-of-your-seat debut thriller with identical twins, a crazy inheritance and a boat full of secrets. Who can you trust? Absolutely nobody! Identical twins only look the same… Beautiful twin sisters Iris and Summer are startlingly alike, but beyond what the eye can see lies a darkness that sets them apart. Cynical and insecure, Iris has long been envious of open-hearted Summer's seemingly never-ending good fortune, including her perfect husband, Adam. Called to Thailand to help sail the family yacht to the Seychelles, Iris nurtures her own secret hopes for what might happen on the journey. But when she unexpectedly finds herself alone in the middle of the Indian Ocean, everything changes. Now is her chance to take what she's always wanted - the idyllic life she's always coveted. But just how far will she go to get the life she's dreamed about? And how will she make sure no one discovers the truth? Written with the chilling suspense of The Girl on the Train and Before I Go to Sleep, The Girl in the Mirror is an addictive thriller about greed, lust, secrets and deadly lies. ...Show more
Olga
by Bernhard Schlink
$32.99
AUD
Category: General
The life of one woman - Olga - from late 19th century Prussia to modern Germany.A novel of love, passion and history from beloved modern master Bernhard Schlink. 'Bernhard Schlink speaks straight to the heart' New York Times Olga is an orphan raised by her grandmother in a Prussian village around the tu rn of the 20th century. Smart and precocious, she fights against the prejudices of the time to find her place in a world that sees her as second-best. When she falls in love with Herbert, a local aristocrat obsessed with the era's dreams of power, glory and greatness, her life is irremediably changed. Theirs is a love against all odds, entwined with the twisting paths of German history, leading us from the late 19th to the early 21st century, from Germany to Africa and the Arctic, from the Baltic Sea to the German south-west. This is the story of that love, of Olga's devotion to a restless man - told in thought, letters and in a fateful moment of great rebellion. ...Show more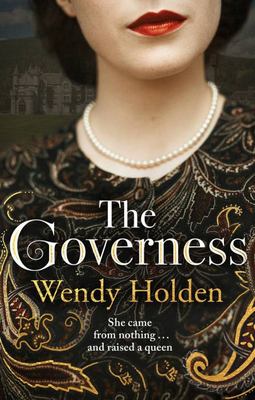 $29.99
AUD
Category: Historical
As the royal governess, Marion Crawford played a major role in shaping the childhood and subsequent world-view of Queen Elizabeth II, but her story is largely unknown and has never been explored in much depth. The Governess brings 'Crawfie' to life.