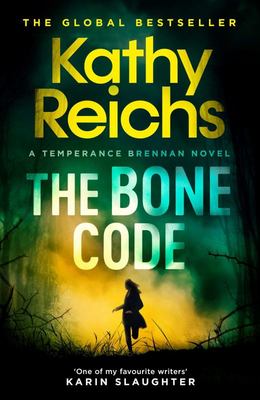 $32.99
AUD
Category: Crime | Series: A\Temperance Brennan Novel Ser.
A storm has hit South Carolina, dredging up crimes of the past. On the way to Isle of Palms, a barrier island off the South Carolina coast, forensic anthropologist Temperance Brennan receives a call from the Charleston coroner. During the storm, a medical waste container has washed up on the beach. Ins ide are two decomposed bodies wrapped in plastic sheeting and bound with electrical wire. Chillingly, Tempe recognizes many details as identical to those of an unsolved case she handled in Quebec fifteen years earlier. With a growing sense of foreboding, she flies to Montreal to gather evidence and convince her boss Pierre LaManch to reopen the cold case. She also seeks the advice - and comfort - of her longtime beau Andrew Ryan. Meanwhile, a storm of a different type gathers force in South Carolina. The citizens of Charleston are struck by a bacterium that, at its worst, can eat human flesh. Thousands panic and test themselves for a rare genetic mutation that may have rendered them vulnerable. Shockingly, Tempe eventually discovers that not only are the victims in both grisly murder cases related, but that the murders and the disease outbreak also have a common cause...     ...Show more
The Dry
by Jane Harper
$19.99
AUD
Category: Crime | Reading Level: Adult
"One of the best crime novels I have ever read! Keeps you guessing to the last page" - Daphne (Satff) WHO REALLY KILLED THE HADLER FAMILY? It hasn't rained in Kiewarra for two years. Tensions in the farming community become unbearable when three members of the Hadler family are discovered shot to death on their property. Everyone assumes Luke Hadler committed suicide after slaughtering his wife and six-year-old son. Federal Police investigator Aaron Falk returns to his hometown for the funerals and is unwillingly drawn into the investigation. As suspicion spreads through the town, Falk is forced to confront the community that rejected him twenty years earlier. Because Falk and his childhood friend Luke Hadler shared a secret, one which Luke's death threatens to unearth ... ...Show more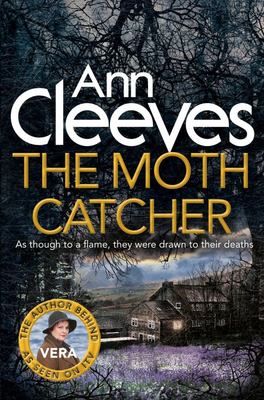 $19.99
AUD
Category: Crime | Series: Vera Stanhope Ser.
WINNER OF THE CRIME WRITERS' ASSOCIATION DIAMOND DAGGER AWARD 2017"One of the best natural writers of detective fiction" Sunday ExpressLife seems perfect in Valley Farm, a quiet community in Northumberland. Then a shocking discovery shatters the silence. The owners of a big country house have employed a house-sitter, a young ecologist named Patrick, to look after the place while they're away. But Patrick is found dead by the side of the lane into the valley - a beautiful, lonely place to die. DI Vera Stanhope arrives on the scene, with her detectives Holly and Joe. When they look round the attic of the big house - where Patrick has a flat - she finds the body of a second man. All the two victims have in common is a fascination with moths - catching these beautiful, rare creatures. The three couples who live in the Valley Farm development have secrets too: Annie and Sam's daughter is due to be released from prison any day; Nigel watches, silently, every day, from his window. As Vera is drawn into the claustrophobic world of this increasingly strange community, she realizes that there may be deadly secrets trapped here ... ...Show more
$19.99
AUD
Category: Crime
Soon to be a major motion picture produced by 20th Century Studios, starring Amy Adams, Gary Oldman and Julianne Moore OVER 3 MILLION COPIES SOLD! THE NUMBER ONE SUNDAY TIMES BESTSELLER 'Astounding. Thrilling. Amazing' Gillian Flynn 'One of those rare books that really is unputdownable' Stephen King 'Twisted to the power of max' Val McDermid 'A dark, twisty confection' Ruth Ware What did she see? It's been ten months since Anna Fox last left her home. Ten months during which she has haunted the rooms of her old New York house, lost in her memories, too terrified to step outside. Anna's lifeline to the real world is her window, where she sits, watching her neighbours. When the Russells move in, Anna is instantly drawn to them. A picture-perfect family, they are an echo of the life that was once hers. But one evening, a scream rips across the silence, and Anna witnesses something horrifying. Now she must uncover the truth about what really happened. But if she does, will anyone believe her? And can she even trust herself? ...Show more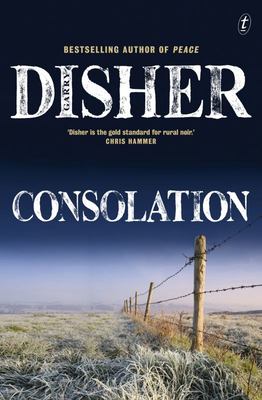 $32.99
AUD
Category: Crime
In Consolation, Tiverton's only police officer Constable Paul Hirschhausen is dealing with a snowdropper. Someone is stealing women's underwear, and Hirsch knows how that kind of crime can escalate. Then two calls come in: a teacher who thinks a child may be in danger at home. A father on the rampage ov er at the primary school. Hirsch knows how things like that can escalate, too. Families under pressure. Financial problems. But it's always a surprise when the killing starts. ...Show more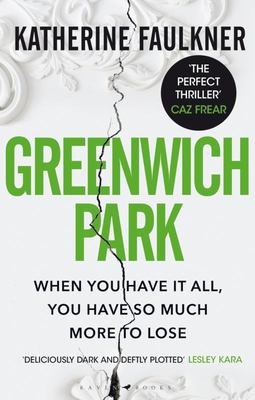 $29.99
AUD
Category: Crime | Reading Level: very good
Helen has it all...Daniel is the perfect husband. Rory is the perfect brother.S erena is the perfect sister-in-law. And Rachel? Rachel is the perfect nightmare. When Helen, finally pregnant after years of tragedy, attends her first antenatal class, she is expecting her loving architect husband to arrive soon after, along with her confident, charming brother Rory and his pregnant wife, the effortlessly beautiful Serena. What she is not expecting is Rachel.Extroverted, brash, unsettling single mother-to-be Rachel, who just wants to be Helen's friend. Who just wants to get know Helen and her friends and her family. Who just wants to know everything about them. Every little secret ... Welcome to the must read thriller of 2021.   ...Show more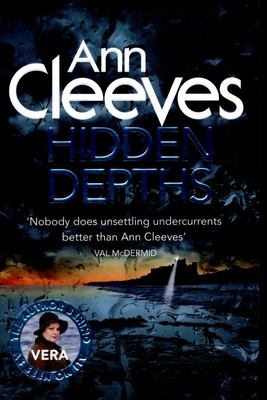 $19.99
AUD
Category: Crime | Series: Vera Stanhope
Hidden Depths is the third book in Ann Cleevesâe(tm) Vera Stanhope series âe" which is now a major ITV detective drama starring Brenda Blethyn, VERA. A hot summer on the Northumberland coast and Julie Armstrong arrives home from a night out to find her son strangled, laid out in a bath of water and cove red with wild flowers. This stylized murder scene has Inspector Vera Stanhope intrigued. But then another body is discovered in a rock pool, the corpse again strewn with flowers. Vera must work quickly to find this killer who is making art out of death. As local residents are forced to share their deepest, darkest secrets, the killer watches, waits and plans to prepare another beautiful, watery grave . . . Also available in the Vera Stanhope series are The Crow Trap, Telling Tales, Silent Voices and The Glass Room. Ann Cleevesâe(tm) Shetland series (BBC television drama SHETLAND) contains five titles, of which Dead Water is the most recent. ...Show more
$32.99
AUD
Category: Crime
Not all killers can be tamed... the thrilling second book in the Sunday Times bestselling Detective Jack Warr crime series.   Wild mustangs are difficult to rope, their lead stallion wary and protective of his herd. To capture that special stallion takes time. He is separated, roped, and lead back to th e ranch. Once tamed, he is sent back into the wild. And before long, he will lead the entire herd back to the ranch. He is given the name 'Judas Horse'.When Detective Jack Warr identifies an informer, the terrified man begins to give details of a massive robbery planned by a team of unscrupulous and dangerous men.These men have already orchestrated many audacious robberies, leaving terrified victims in their wake. And they have already killed to get what they want.Detective Jack Warr and his team must use their informant as a 'Judas Horse' to draw in the unsuspecting robbers, so that they go ahead with the planned robbery. However, one false move, and more blood will be spilled . . .   ...Show more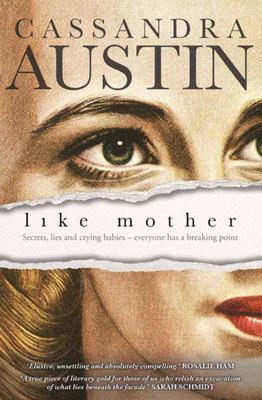 $32.99
AUD
Category: Crime
It's 1969 and mankind has leapt up to the moon, but a young mother in small-town Australia can't get past the kitchen door. Louise Ashland -is exhausted - her husband, Steven, is away on the road and her mother, Gladys, won't leave her alone. At least her baby, Dolores, has finally stopped screaming an d is sweetly sleeping in her cot. Right where Louise left her. Or is she? As the day unravels, Louise will unearth secrets her mother - and perhaps her own mind - have worked hard to keep buried. But what piece of family lore is so terrible that it has been kept hidden all this time? And what will exposing it reveal about mother and daughter? Like Mother explores what is handed down from generation to generation, and asks us whether a woman's home is her castle or her cage.   ...Show more
$29.99
AUD
Category: Crime
Someone has taken Bree's baby...'If you ever want to see your baby again, GO HOME. Tell no one.Do not call the police. Do not call your husband. Be at your house by 5-15 PM. Or he's gone for good...'Revenge doesn't wait for permission.The latest unputdownable, edge-of-your-seat thriller from the New Yor k Times bestselling queen of domestic suspense and author of Never Have I Ever, Joshilyn Jackson ...Show more
$32.99
AUD
Category: Crime
'The most wildly entertaining novel I've read in a long time' Richard Russo, winner of the Pulitzer Prize for Fiction When March Briscoe returns to East Texas two years after he was caught having an affair with his brother's wife, the Briscoe family becomes once again the talk of the small town of Olym pus. His mother, June, hardly welcomes him back with open arms. Her husband's own past affairs have made her tired of being the long-suffering spouse. Is it, perhaps, time for a change? But within days of March's arrival, someone is dead, marriages are upended, and even the strongest of alliances are shattered. In the end, the ties that hold them together might be exactly what drag them all down. An expansive tour de force, Olympus, Texas combines the archetypes of Greek and Roman mythology with the psychological complexity of a messy family. After all, at some point, we all wonder: what good is this destructive force we call love? ...Show more
$29.99
AUD
Category: Crime
AN INTENSELY CREEPY SERIAL KILLER THRILLER DEBUT, FOR FANS OF M. W. Craven, RAGDOLL AND THE WHISPER MAN. London's latest art installation is a real killer . . . An underground artist leaves three glass cabinets in Trafalgar Square that contain a gruesome installation: the corpses of three homeless men.W ith the artist promising more to follow, newly-promoted Detective Inspector Grace Archer and her caustic DS, Harry Quinn, must race against time to follow what few clues have been left by a savvy killer.As more bodies are exhibited at London landmarks and live streamed on social media, Archer and Quinn's pursuit of the elusive killer becomes a desperate search.But when Archer discovers that the killer might be closer than she originally thought - she realises that he has his sights set firmly on her . . .He is creating a masterpiece. And she will be the star of his show. ...Show more