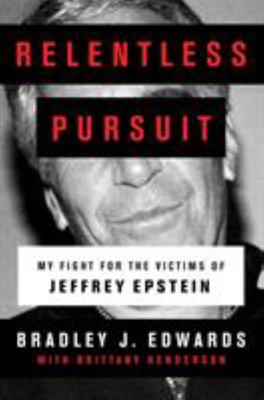 $32.99
AUD
Category: True Crime
This is the definitive story of the case against Jeffrey Epstein and the corrupt system that supported him, told in thrilling detail by the lawyer who has represented Epstein's victims for more than a decade.   In June 2008, Florida-based victims' rights attorney Bradley J. Edwards was thirty-two years old and had just started his own law firm when a young woman named Courtney Wild came to see him. She told a shocking story of having been sexually coerced at the age of fourteen by a wealthy man in Palm Beach named Jeffrey Epstein. Edwards, who had never heard of Epstein, had no idea that this moment would change the course of his life.   Over the next ten years, Edwards devoted himself to bringing Epstein to justice, and came close to losing everything in the process. Edwards tracked down and represented more than twenty of Epstein's victims, shined a light on his shadowy network of accomplices, and uncovered the scope of his sexually exploitative organization, which reached into the highest levels of American society.   Edwards gives his riveting, blow-by-blow account of battling Epstein on behalf of his clients, and provides stunning details never shared before. He explains how he followed Epstein's criminal enterprise from Florida, to New York, to Europe, to a Caribbean island, and, in the process, became the one person Epstein most feared could take him down. Epstein and his cadre of high-priced lawyers were able to manipulate the FBI and the Justice Department, but despite making threats and attempting schemes straight out of a spy movie, Epstein couldn't stop Edwards, his small team of committed lawyers, and, most of all, the victims, who were dead-set on seeing their abuser finally put behind bars.   This is the definitive account of the Epstein saga, personally told by the gutsy lawyer who took on one of the most brazen sexual criminals in the history of our country, and exposed the corrupt system that let him get away with it for far too long. ...Show more
$32.99
AUD
Category: True Crime
  The gripping true story of the notorious Claremont serial murders and the nation's longest and most expensive investigation to catch the killer In the space of just over year in 1996-7, three young women disappeared from Claremont, an upmarket suburb in central Perth. When two of the young women were found murdered, Australia's longest and most expensive investigation was established. More than twenty years later, an unlikely suspect was arrested based on forensic evidence that also linked the murders to two previous vicious rapes. The Claremont Killings, by local newsman Bret Christian, is a riveting story of young lives cut short, a city in panic, an investigation riddled with error and incompetence, and a surprising twist that absolutely no one saw coming. ...Show more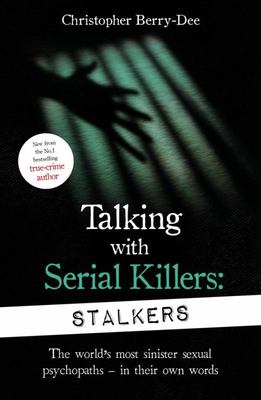 $19.99
AUD
Category: True Crime
Do you ever have that feeling you're being watched? Perhaps you are...Leading criminologist Christopher Berry-Dee turns his unflinching gaze on maybe the most sinister and disturbing of all killers - those who first stalk their unwitting victims, often for months at a time.
Lawyer X
by Patrick Carlyon; Anthony Dowsley (As told to)
$34.99
AUD
Category: True Crime
nderbelly meets Molly's Game - the true crime investigation that rewrote the story of Melbourne's infamous gangland war and triggered a royal commission. Melbourne's gangland war was an era dominated by murders, stings, hits, drug busts, corruption and greed - inspiring bestselling books and even a pop ular TV series, Underbelly. It took the police a decade to curtail the violence and bring down criminal kingpins Carl Williams, Tony Mokbel and their accomplices. When the police finally closed the case file, just how they really won the war, with the help of an unlikely police informer, would become a closely guarded secret and its exposure, the biggest legal scandal of our time. Lawyer X is the scandalous, true story of how a promising defence barrister from a privileged background broke all the rules - becoming both police informer and her client's lover - sharing their secrets and shaping the gangland war that led to sensational arrests and convictions. The story of how Nicola Gobbo became Lawyer X, and why, is a compelling study in desperation and determination. Lawyer X is the definitive story of Melbourne's gangland wars and its most glamorous and compelling central character, based on the ground-breaking work of investigative journalists Anthony Dowsley and Patrick Carlyon, who broke the story for the Herald Sun in 2014, and their five-year struggle to reveal the truth about the identity of Lawyer X. ...Show more
Witness
by Louise Milligan
$34.99
AUD
Category: True Crime
From the best-selling author of CARDINAL comes a searing examination of the power imbalance in our legal system - where exposing the truth is never guaranteed and, for victims, justice is often elusive. A masterful and deeply troubling expose, Witness is the culmination of almost five years' work for aw ard-winning investigative journalist Louise Milligan. Charting the experiences of those who have the courage to come forward and face their abusers in high-profile child abuse and sexual assault cases, Milligan was profoundly shocked by what she found. During this time, the #MeToo movement changed the zeitgeist, but time and again during her investigations Milligan watched how witnesses were treated in the courtroom and listened to them afterwards as they relived the associated trauma. Then she was a witness herself in the trial of the decade, R v George Pell.She interviews high-profile members of the legal profession, including judges and prosecutors. And she speaks to the defence lawyers who have worked in these cases, discovering what they really think about victims and the process, and the impact that this has on their own lives. Milligan also reveals never-before-published court transcripts, laying bare the flaws that are ignored, and a court system that can be sexist, unfeeling and weighted towards the rich and powerful.Witness is a call for change. Milligan exposes the devastating reality of the Australian legal system where truth is never guaranteed and, for victims, justice is often elusive.  ...Show more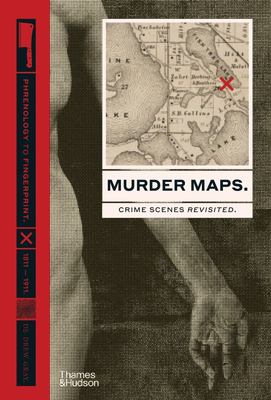 $49.99
AUD
Category: True Crime
Elegant period maps and compelling crime analysis illuminate this disquieting volume, which reexamines the most captivating and intriguing homicides of the nineteenth century. Organized geographically, the elements of each murder--from the prior movements of both killer and victim to the eventual locati on of the body--are meticulously replotted using archival maps and bespoke plans, taking readers on a perilous journey around the murder hot spots of the world.From the "French Ripper," Joseph Vacher, who roamed the French countryside brutally mutilating and murdering at least eleven people, to H. H. Holmes and his "Murder Castle" in Chicago, crime expert Dr. Drew Gray recounts the details of each case. His forensic examination uncovers both the horrifying details of the crimes themselves and the ingenious detective work that led to the capture of the murderers. Throughout the book, Gray highlights the development of police methods and technology, from the introduction of the police whistle to the standardization of the mug shot to the use of fingerprinting and radiotelegraphy in apprehending criminals.Vividly recreating over one hundred individual murder cases through historic maps, photographs, newspaper excerpts, court papers, and police reports, Murder Maps is perfect for everyone interested in criminal history, forensics, or the macabre. ...Show more
Pure Narco
by Jesse Fink; Luis Navia
$34.99
AUD
Category: True Crime
It's a life story that reads like something out of a John Grisham or Elmore Leonard novel that it's remarkable it has remained untold for so long. Careers in the cocaine-trafficking business are usually short. It's not only a dangerous profession, fraught with the possibility of capture and long jail se ntences, but it can be deadly if the cartels get to you first. Not for Luis Antonio Navia. For 25 years the Cuban-American smuggled hundreds of tons of white powder for the biggest cartels in Colombia and Mexico, including Pablo Escobar's Medellin Cartel. In a profession populated by thugs, Navia's dress sense and good manners earned him the nickname 'El Senador' (The Senator). He refused to carry a weapon. What made him good at his job was amassing trusted contacts, losing very few shipments of coke, and keeping a low profile. He also maintained a normal family life with a Colombian wife and two young children. But he was never far removed from the most brutal violence imaginable. One friend got his head cut off. Another was hit over the head, put in a 55-gallon drum full of cement and dumped in a canal. Navia himself was kidnapped three times and went close to being fed alive to crocodiles. Somehow through it all he managed to survive and spent two decades fooling the DEA and other law-enforcement agencies. That was until he came under the radar of Robert Harley, a tenacious US Customs special agent in Key West, Florida, who was determined to bring him to justice. What followed was an international game of cat-and-mouse that culminated in Navia's 2000 arrest in Venezuela in one of the biggest antinarcotics takedowns of all time, the 12-nation Operation Journey. Spanning decades, continents and featuring a who's who of the drug trade, Pure Narco is a fast-paced adventure ride into the dark underworld of cocaine trafficking, written with the cooperation of a dozen law-enforcement agents from the world's top antinarcotics forces in the United States and Great Britain. It also contains insider insights into how the global drug business operates and offers some cogent solutions to the never-ending 'war on drugs'. Navia served his time in jail and is now free to tell his tale. His is the rare perspective of someone who has worked on both sides of that war- as a cocaine trafficker and US Government consultant. This book is a redemption story. Luis Navia, the pure narco, has gone full circle. ...Show more
$19.99
AUD
Category: True Crime | Series: Penguin Modern Classics | Reading Level: very good
Controversial and compelling, "In Cold Blood" reconstructs the murder in 1959 of a Kansas farmer, his wife and both their children. Truman Capote's comprehensive study of the killings and subsequent investigation explores the circumstances surrounding this terrible crime and the effect it had on those i nvolved. At the centre of his study are the amoral young killers Perry Smith and Dick Hickcock, who, vividly drawn by Capote, are shown to be reprehensible yet entirely and frighteningly human. The book that made Capote's name, In Cold Blood is a seminal work of modern prose, a remarkable synthesis of journalistic skill and powerfully evocative narrative. ...Show more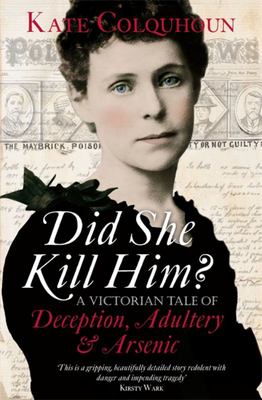 $15.00
AUD
Category: True Crime
In the summer of 1889, young Southern belle Florence Maybrick stood trial for the alleged arsenic poisoning of her much older husband, Liverpool cotton merchant James Maybrick. 'The Maybrick Mystery' had all the makings of a sensation: a pretty, flirtatious young girl; resentful, gossiping servants; rum ours of gambling and debt; and torrid mutual infidelity. The case cracked the varnish of Victorian respectability, shocking and exciting the public in equal measure as they clambered to read the latest revelations of Florence's past and glimpse her likeness in Madame Tussaud's. Florence's fate was fiercely debated in the courtroom, on the front pages of the newspapers and in parlours and backyards across the country. Did she poison her husband? Was her previous infidelity proof of murderous intentions? Was James' own habit of self-medicating to blame for his demise? Historian Kate Colquhoun recounts an utterly absorbing tale of addiction, deception and adultery that keeps you asking to the very last page, did she kill him? ...Show more
$32.99
AUD
Category: True Crime
The gripping and revealing inside story of Australia's most notorious armed robbers.
$32.99
AUD
Category: True Crime
In 1907, Perth woman Alice Mitchell was arrested for the murder of five-month-old Ethel Booth. During the inquest and subsequent trial, the state's citizens were horrified to learn that at least 37 infants had died in Mitchell's care in the previous six years. It became clear that she had been running a 'baby farm', making a profit out of caring for the children of single mothers and other 'unfortunate women'.The Alice Mitchell murder trial gripped the city of Perth and the nation. This book retraces this infamous 'baby farm' tragedy, which led to legislative changes to protect children's welfare. ...Show more