Barrenjoey Road
by Ruby Jones; Neil Mercer (As told to)
$34.99
AUD
Category: True Crime
A gripping expose of a notorious cold case 1978. An idyllic beachside community. A series of abductions and rapes. So what happened to Trudie Adams? The disappearance of 18-year-old Trudie Adams while hitchhiking home on Sydney's northern beaches in 1978 left her family and community devastated. When police began to investigate, the dark underbelly of the so-called 'insular peninsula' was exposed, where surfers ran drugs home from Bali, teenagers hitchhiked everywhere due to the lack of public transport, gangs of men prowled the beaches and the roads, and predators abducted and raped countless young women, crimes rarely reported or investigated. Inspired by the award-winning #1 podcast and ABC TV series and containing new revelations never previously revealed, Barrenjoey Road is the gripping expose of why the case was never solved. It takes us all the way to the top, from a criminal perpetrator with a lifelong record and links to organised crime who was never formally accused, to police corruption at the highest level. ...Show more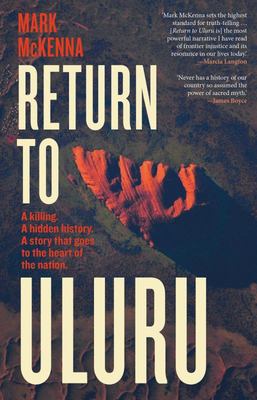 $34.99
AUD
Category: True Crime
A killing. A hidden history. A story that goes to the heart of the nation. When Mark McKenna set out to write a history of the centre of Australia, he had no idea what he would discover. One event in 1934 - the shooting at Uluru of Aboriginal man Yokunnuna by white policeman Bill McKinnon, and subseque nt Commonwealth inquiry - stood out as a mirror of racial politics in the Northern Territory at the time. But then, through speaking with the families of both killer and victim, McKenna unearthed new evidence that transformed the historical record and the meaning of the event for today. As he explains, 'Every thread of the story connected to the present in surprising ways.' In a sequence of powerful revelations, McKenna explores what truth-telling and reconciliation look like in practice. Return to Uluru brings a cold case to life. It speaks directly to the Black Lives Matter movement, but is completely Australian. Recalling Chloe Hooper's The Tall Man, it is superbly written, moving, and full of astonishing, unexpected twists. Ultimately it is a story of recognition and return, which goes to the very heart of the country. At the centre of it all is Uluru, the sacred site where paths fatefully converged. 'Mark McKenna has exposed the wounded heart of Australia. Never has a history of our country so assumed the power of sacred myth. Return to Uluru is a spellbinding story of death and resurrection that is Australian to its core.' --James Boyce 'Mark McKenna sets the highest standard for truth-telling of the kind that Australians so urgently need if they are to live in this country with honour. I feel sure that this book will become an Australian classic, not the first of its kind, but certainly the most powerful narrative I have read of frontier injustice and its resonance in our lives today.' --Marcia Langton ...Show more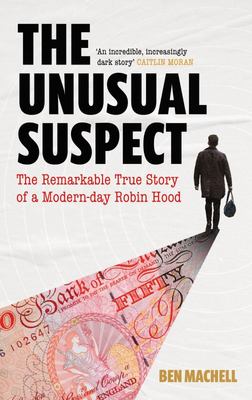 $29.99
AUD
Category: True Crime
The remarkable true story of a modern-day Robin Hood, from Times feature writer Ben Machell.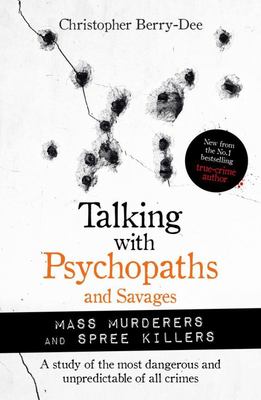 $29.99
AUD
Category: True Crime
The leading writer and criminologist directs his uncompromising gaze on a growing phenomenon - so-called 'rampage killers', whose random multiple killings invariably leave entire communities in shock and mourning.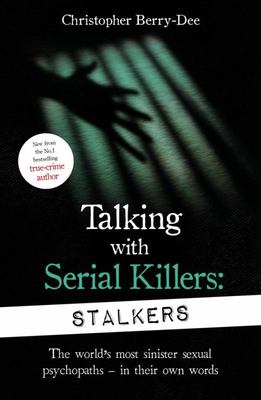 $19.99
AUD
Category: True Crime
Do you ever have that feeling you're being watched? Perhaps you are...Leading criminologist Christopher Berry-Dee turns his unflinching gaze on maybe the most sinister and disturbing of all killers - those who first stalk their unwitting victims, often for months at a time.
Witness
by Louise Milligan
$34.99
AUD
Category: True Crime
A masterful and deeply troubling expose, Witness is the culmination of almost five years' work for award-winning investigative journalist Louise Milligan. Charting the experiences of those who have the courage to come forward and face their abusers in high-profile child abuse and sexual assault cases, M illigan was profoundly shocked by what she found. She interviews high-profile members of the legal profession, including judges and prosecutors. And she speaks to the defence lawyers who have worked in these cases, discovering what they really think about victims and the process, and the impact that this has on their own lives. Witness is a call for change. Milligan exposes the devastating reality of the Australian legal system where truth is never guaranteed and, for victims, justice is often elusive.  ...Show more
$32.99
AUD
Category: True Crime
Shocking real-life stories of murderous women who used rat poison to rid themselves of husbands and other inconvenient family members. For readers of compelling history and true crime, from critically acclaimed author Tanya Bretherton. After World War II, Sydney experienced a crime wave that was chilli ngly calculated. Discontent mixed with despair, greed with callous disregard. Women who had lost their wartime freedoms headed back into the kitchen with sinister intent and the household poison thallium, normally used to kill rats, was repurposed to kill husbands and other inconvenient family members. Yvonne Fletcher disposed of two husbands. Caroline Grills cheerfully poisoned her stepmother, a family friend, her brother and his wife. Unlike arsenic or cyanide, thallium is colourless, odourless and tasteless; victims were misdiagnosed as insane malingerers or ill due to other reasons. And once one death was attributed to natural causes, it was all to easy for an aggrieved woman to kill again. This is the story of a series of murders that struck at the very heart of domestic life. It's the tale of women who looked for deadly solutions to what they saw as impossible situations. The Husband Poisoner documents the reasons behind the choices these women made - and their terrible outcomes. ...Show more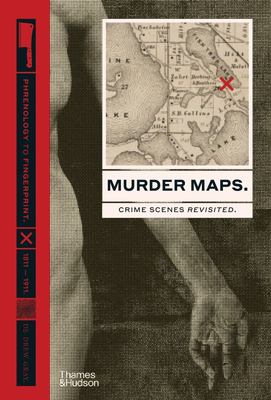 $49.99
AUD
Category: True Crime
Elegant period maps and compelling crime analysis illuminate this disquieting volume, which reexamines the most captivating and intriguing homicides of the nineteenth century. Organized geographically, the elements of each murder--from the prior movements of both killer and victim to the eventual locati on of the body--are meticulously replotted using archival maps and bespoke plans, taking readers on a perilous journey around the murder hot spots of the world.From the "French Ripper," Joseph Vacher, who roamed the French countryside brutally mutilating and murdering at least eleven people, to H. H. Holmes and his "Murder Castle" in Chicago, crime expert Dr. Drew Gray recounts the details of each case. His forensic examination uncovers both the horrifying details of the crimes themselves and the ingenious detective work that led to the capture of the murderers. Throughout the book, Gray highlights the development of police methods and technology, from the introduction of the police whistle to the standardization of the mug shot to the use of fingerprinting and radiotelegraphy in apprehending criminals.Vividly recreating over one hundred individual murder cases through historic maps, photographs, newspaper excerpts, court papers, and police reports, Murder Maps is perfect for everyone interested in criminal history, forensics, or the macabre. ...Show more
Pure Narco
by Jesse Fink; Luis Navia
$34.99
AUD
Category: True Crime
It's a life story that reads like something out of a John Grisham or Elmore Leonard novel that it's remarkable it has remained untold for so long. Careers in the cocaine-trafficking business are usually short. It's not only a dangerous profession, fraught with the possibility of capture and long jail se ntences, but it can be deadly if the cartels get to you first. Not for Luis Antonio Navia. For 25 years the Cuban-American smuggled hundreds of tons of white powder for the biggest cartels in Colombia and Mexico, including Pablo Escobar's Medellin Cartel. In a profession populated by thugs, Navia's dress sense and good manners earned him the nickname 'El Senador' (The Senator). He refused to carry a weapon. What made him good at his job was amassing trusted contacts, losing very few shipments of coke, and keeping a low profile. He also maintained a normal family life with a Colombian wife and two young children. But he was never far removed from the most brutal violence imaginable. One friend got his head cut off. Another was hit over the head, put in a 55-gallon drum full of cement and dumped in a canal. Navia himself was kidnapped three times and went close to being fed alive to crocodiles. Somehow through it all he managed to survive and spent two decades fooling the DEA and other law-enforcement agencies. That was until he came under the radar of Robert Harley, a tenacious US Customs special agent in Key West, Florida, who was determined to bring him to justice. What followed was an international game of cat-and-mouse that culminated in Navia's 2000 arrest in Venezuela in one of the biggest antinarcotics takedowns of all time, the 12-nation Operation Journey. Spanning decades, continents and featuring a who's who of the drug trade, Pure Narco is a fast-paced adventure ride into the dark underworld of cocaine trafficking, written with the cooperation of a dozen law-enforcement agents from the world's top antinarcotics forces in the United States and Great Britain. It also contains insider insights into how the global drug business operates and offers some cogent solutions to the never-ending 'war on drugs'. Navia served his time in jail and is now free to tell his tale. His is the rare perspective of someone who has worked on both sides of that war- as a cocaine trafficker and US Government consultant. This book is a redemption story. Luis Navia, the pure narco, has gone full circle. ...Show more
$32.99
AUD
Category: True Crime
We all put our faith in the criminal justice system. We trust the professionals: the police, the lawyers, the judges, the expert witnesses. But what happens when the process lets us down and the wrong person ends up in jail? Henry Keogh spent almost twenty years locked away for a murder that never even happened. Khalid Baker was imprisoned for the death of a man his best friend has openly admitted to causing. And the exposure of 'Lawyer X' Nicola Gobbo's double-dealing could lead to some of Australia's most notorious convictions being overturned. Forensic scientist Xanthé Mallett is used to dealing with the darker side of humanity. Now she's turning her skills and insight to miscarriages of justice and cases of Australians who have been wrongfully convicted. Exposing false confessions, polices biases, misplaced evidence and dodgy science, Reasonable Doubt is an expert's account of the murky underbelly of our justice system - and the way it affects us all. ...Show more
$32.99
AUD
Category: True Crime
  The gripping true story of the notorious Claremont serial murders and the nation's longest and most expensive investigation to catch the killer In the space of just over year in 1996-7, three young women disappeared from Claremont, an upmarket suburb in central Perth. When two of the young women were found murdered, Australia's longest and most expensive investigation was established. More than twenty years later, an unlikely suspect was arrested based on forensic evidence that also linked the murders to two previous vicious rapes. The Claremont Killings, by local newsman Bret Christian, is a riveting story of young lives cut short, a city in panic, an investigation riddled with error and incompetence, and a surprising twist that absolutely no one saw coming. ...Show more