$32.99
AUD
Category: Travel
Canberra and the ACT boast a huge range of beautiful environments, making the region perfect for exploring on foot. This third edition of Canberra's Best Bush, Park & City Walks introduces over 40 of the best walks for visitors and residents alike, ranging from fascinating city walks and leisurely l ake-side strolls to more rugged tracks deep in the bush. Completely updated, the book now includes some of the walks that previously appeared in Best Bush, Town and Village Walks Around the ACT. Detailed descriptions and maps help the reader explore the region's parks, bushland, lakes, rivers and most interesting urban areas. The book is richly illustrated with over 150 full- colour photographs and dozens of detailed maps. A summary table of walks indicating distances, facilities and highlights is included to help the reader find exactly the right walk for the occasion. Walking chapters: Central Canberra, Lake Burley Griffin and surrounds, Northern Canberra, Southern Canberra, Queanbeyan & Surrounds, Tidbinbilla, Namadgi & Murrumbidgee. ...Show more
$29.99
AUD
Category: Travel | Series: City Ser.
An exploration of the city Australians love to hate, this book shows that there is more to the capital of Australia than politics, geometrically designed roads, and mid-century architecture. Canberra is a city of orphans: people arrive temporarily for work, but stay when they discover the unanticipated promise and opportunity Canberra has to offer. From the lake and its forgotten suburbs--traces of which can still be found on Burley Griffin's banks--to the mountains that surround the city, this account also examines the unsavory early life of Canberra and the graveyard at St. John's, where the pioneers rest.  ...Show more
$29.99
AUD
Category: Travel | Series: Woodslane Walking Guides
Sydney's Best Bush Park & City Walks includes over 50 walks throughout the Sydney basin. Each walk specifies the distance, the total ascent and descent, the grade and the estimated duration and is accompanied by an accurate full-colour map using latest GPS technology. Snippets about Sydney's history and the environment add colour and interest to the walking experience. Families will enjoy information regarding child-friendly walks, and how to explore the bush safely with children of all ages. Over 150 full-colour photos complement the text, and provide you with a clear sense of the features on each walk. This guide will help you discover many of Sydney's classic walks, as well as some wild and adventurous tracks that few know exist. ...Show more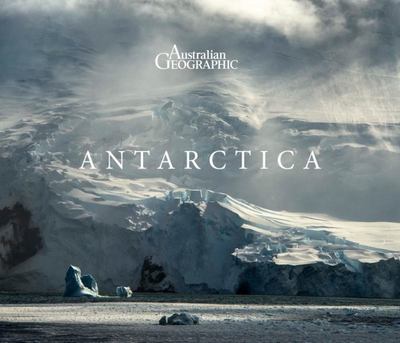 $39.95
AUD
Category: Travel
This stimulating account of Antarctica's past and present explains the great wilderness of Antarctica, and demonstrates why we must preserve it at all costs. In 1820, after millennia spent speculating and searching, humans laid eyes on Antarctica for the very first time. Since then, our relationship wit h this enigmatic land of ice and has continually evolved, from one of industry during the sealing and whaling eras, to exploration as pioneers charted undiscovered coastlines and forged perilous paths towards the South Pole. Today, the human relationship with Antarctica is defined by scientific endeavour, international collaboration and luxury tourism. The bicentenary of the first human sighting of Antarctica is an opportunity to reflect on our Antarctic legacy as the latest scientific research reveals the startling impacts that climate change in Antarctica could have on a global scale. Discover this remarkable continent covered in ice, where days endure for months, highways are built by penguins and shimmering lights illuminate the night sky. ...Show more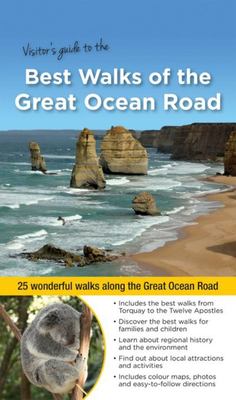 $19.99
AUD
Category: Travel | Series: Woodslane Walking Guides
Best Walks of the Great Ocean Road & the Otways, a new book in Woodslanes hugely successful walking guides series, introduces the best walks for visitors and residents alike, ranging from leisurely beach-side strolls to the more rugged tracks deep in the bush. Detailed descriptions and maps help the reader explore the regions parks, bushland, ...... ...Show more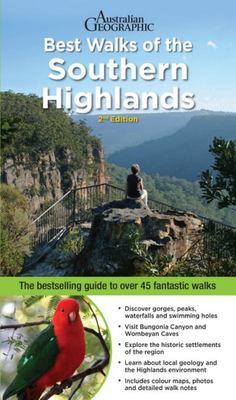 $32.99
AUD
Category: Travel | Series: Woodslane Walking Guides
For those in the urban centres of Sydney, Wollongong or Canberra, the Southern Highlands offer a fast escape with natural attractions that can't be found along the coast. The Highlands form part of the Great Dividing Range and numerous spectacular waterfalls tumble off its sharp eastern edge.

Chernobyl: A Stalkers' Guide
by Darmon Richter; Damon Murray (Editor); Stephen Sorrell (Editor)
$49.99
AUD
Category: Travel
Since the first atomic bomb was dropped, humankind has been haunted by the idea of nuclear apocalypse. That nightmare almost became reality in 1986, when an accident at the USSR's Chernobyl Nuclear Power Plant triggered the world's worst radiological crisis. The events of that night are well documented - but history didn't stop there. Chernobyl, as a place, remains very much alive today. In Chernobyl: A Stalkers' Guide, researcher Darmon Richter journeys into the contemporary Exclusion Zone, venturing deeper than any previously published account. While thousands of foreign visitors congregate around a handful of curated sites, beyond the tourist hotspots lies a wild and mysterious land the size of a small country. In the forests of Chernobyl, historic village settlements and Soviet-era utopianism have lain abandoned since the time of the disaster - overshadowed by vast, unearthly mega-structures designed to win the Cold War. Richter combines photographs of discoveries made during his numerous visits to the Zone with the voices of those who witnessed history - engineers, scientists, police and evacuees. He explores evacuated regions in both Ukraine and Belarus, finding forgotten ghost towns and Soviet monuments lost deep in irradiated forests. He gains exclusive access inside the most secure areas of the power plant itself, and joins the 'stalkers' of Chernobyl as he sets out on a high-stakes illegal hike to the heart of the Exclusion Zone. ...Show more
$59.99
AUD
Category: Travel
Remote, evocative and romantic, the frozen continent holds a unique place in the psyche of humanity. It is a world apart. Separated geographically from warmer lands by the cold and tumultuous waters of the Southern Ocean and separated in our mind by just as wide a chasm. Antarctica is different to other continents; it has never been permanently inhabited and has no native population. Many parts of the interior are still pristine; a rare quality on this ever more sanitized and urbanized planet, and although becoming rarer, there are still a few places where human feet have never trod, vistas that no eye has yet seen. Peter Fretwell's pioneering maps reveal every knowable facet of this isolated land, from the life of an iceberg to the adventures of penguins and albatrosses, from drowning coasts to unimaginable blizzards, deep water conveyors and the realities of the not-so-distant future. ...Show more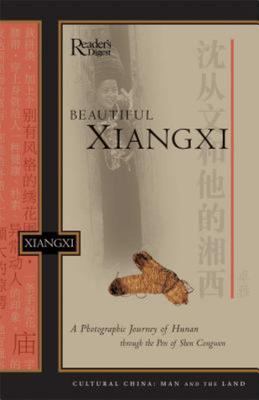 $20.00
AUD
Category: Travel
Discover Hunan, a beautiful and remote corner of China brought to life through the writings of one of China's premier writers. Travel throughout western Hunan Province, the birthplace and source of inspiration for noted Chinese scholar and author Shen Congwen. Through his poetic words and the 300 soul-s tirring photographs of Zhuo Ya, you'll enter a world of indescribable beauty, where time stands still. ...Show more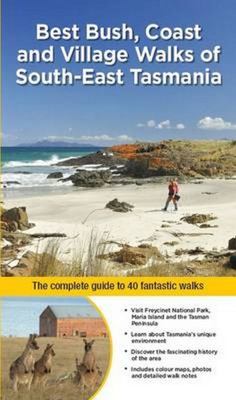 $29.99
AUD
Category: Travel | Series: Woodslane Walking Guides
Discover the pristine busland, unspoilt beaches and historic villages of South-East Tasmania on foot.