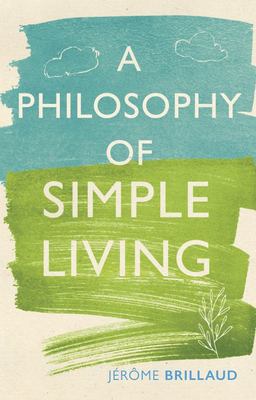 $34.99
AUD
Category: Philosophy
Today, "simple living" is a rallying cry for anti-consumerists, environmentalists, and anyone concerned with humanity's effect on the planet. But what is so revolutionary about a simple life? And why are we so fascinated with simplicity today? A Philosophy of Simple Living charts the ideas, motivations, and practices of simplicity from antiquity to the present day. Bringing together an array of people, practices, and movements, from Henry David Thoreau to Steve Jobs, and from Cynics and Shakers to the "slow movement," voluntary simplicity, and degrowth, this book is as comprehensive as it is concise. Written in elegant, spare prose, A Philosophy of Simple Living will be of great benefit to all who wish to declutter and pare back their complicated, modern lives. ...Show more
$19.99
AUD
Category: Philosophy
--- Imagine a world where men and women are treated as equals, where the elderly are respected not neglected, where children can realise their dreams. Imagine a society, a kind and fair one, where people are free from worry and woe. Imagine a life, harmonious and balanced, where people are united by the ir love for their leader. Imagine that leader, wise and mighty, so devoted to his people that he is prepared to keep watch on every single one of them. Welcome to North Korea. Juche is the guiding principle of North Korean communism: the art of self-sufficiency. How to Live Well the North Korean Way will explain how you can: solve the stresses of your commute (sleep in the office); lose weight fast (rationing and daily military parades); embrace mindfulness (through manual labor) and cure urban loneliness (three families living in one room).'Conceived for the people, by the people, Juche states that only through back-breaking work, soul-nourishing study and boundless courage can progress be achieved.' ...Show more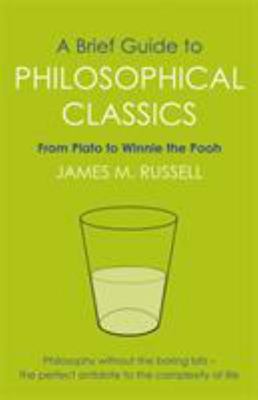 $15.00
AUD
Category: Philosophy | Series: Brief Histories Ser.
Big ideas sometimes come from the strangest places. In this wide ranging introduction, James M Russell takes the fear out of philosophy and selects seventy-six works - from Plato, Descartes and Wittgenstein to Philip K Dick and the Moomins as well as contemporary thinkers such as Peter Singer and John R awls. Dividing into accessible sections - history, contemplation, happiness, and -isms, Russell gives us the lives as well as the lessons of the great thinkers, including a digest of their key ideas. A perfect antidote to the complex life. The topics and books covered include: Traditional Philosophy: The Republic, Plato; The Confessions, St Augustine; The Leviathan, Thomas Hobbes; On Liberty, John Stuart Mill; Philisophical Investigations, Ludwig Wittgenstein; Critique of Pure Reason, Immanuel Kant. Outsiders: Fear and Trembling, Soren Kierkegaard; Beyond Good and Evil, Frederick Nietzsche; The Outsider, Albert Camus; Doors of Perception, Aldous Huxley. Contemplation as Philosophy: The Prophet, Kahil Gibran; Jonathan Livingston Seagull, Richard Bach; Zen and the Art of Motorcycle Maintenance, Robert Pirsig; The Tao of Pooh, Benjamin Hoff. The Continental Tradition: The Prison Notebooks, Antonio Gramsci; The History of Sexuality, Michel Foucault; Symbolic Exchange and Death, Jean Baudrillard. How to Live Your Life: The Art of War, Sun Tzu; Maxims, La Rouchefoucauld; Memories, Dreams, Reflections, Carl Jung; On Sexuality, Sigmund Freud; On Becoming a Person, Carl Rogers. Political and Personal Issues: Das Kapital, Karl Marx; Being and Nothingness, Jean Paul Sartre; Gaia, James Lovelock. Modern Philosophy: A Theory of Justice, John Rawls; Darwin's Dangerous Idea, Daniel Dennett; After the Terror, Ted Honderich. ...Show more
$20.95
AUD
Category: Philosophy | Series: Little Histories Ser. | Reading Level: very good
Philosophy begins with questions about the nature of reality and how we should live. These were the concerns of Socrates, who spent his days in the ancient Athenian marketplace asking awkward questions, disconcerting the people he met by showing them how little they genuinely understood. This engaging b ook introduces the great thinkers in Western philosophy and explores their most compelling ideas about the world and how best to live in it. In forty brief chapters, Nigel Warburton guides us on a chronological tour of the major ideas in the history of philosophy. He provides interesting and often quirky stories of the lives and deaths of thought-provoking philosophers from Socrates, who chose to die by hemlock poisoning rather than live on without the freedom to think for himself, to Peter Singer, who asks the disquieting philosophical and ethical questions that haunt our own times. Warburton not only makes philosophy accessible, he offers inspiration to think, argue, reason, and ask in the tradition of Socrates. A Little History of Philosophy presents the grand sweep of humanity's search for philosophical understanding and invites all to join in the discussion. ...Show more
$32.99
AUD
Category: Philosophy
Ever wondered what happens to us as we die? Or how the Esky became an Aussie cultural icon? Or why we have leap years? Then look no further - and even if you haven't wondered, you'll want to find out. This anthology is a diverse collection of explainers by some of the finest writers from The Age and The Sydney Morning Herald. It tackles quintessentially Australian topics (where does the term 'mate' come from?) as well as questions being grappled with around the world (what will our homes be powered by in the future?). Inquisitive readers love the explainer columns for their strong and surprising storytelling, deeply researched reporting and inventive illustrations. They have become some of the most popular content articles in The Age and Herald, and reader requests have inspired explainers about exploring everything from think tanks to tennis racquets, from quantitative easing to why cicadas sing at dusk. Explainers offer a rich understanding of how and why - rather than just who, what, when and where. Within these pages you will find an absorbing and illuminating selection of some of the most popular explainers, as well as never before published pieces especially written for this book. There are surprising facts about all aspects of life and information about all kinds of investigations from throughout history and around the world. Prepare to be enlightened, enthralled and educated - you'll never ponder how to evade that rampaging cassowary again!   ...Show more
$9.99
AUD
Category: Philosophy | Series: Great Philosophers Ser.
From WW2 code-breaker to Artificial Intelligence - a fascinating account of the remarkable Alan Turing. Alan Turing's 1936 paper On Computable Numbers was a landmark of twentieth-century thought. It not only provided the principle of the post-war computer, but also gave an entirely new approach to the p hilosophy of the mind. Influenced by his crucial codebreaking work during the war, and by practical pioneering of the first electronic computers, Turing argued that all the operations of the mind could be performed by computers. His thesis is the cornerstone of modern Artificial Intelligence. Andrew Hodges gives a fresh analysis of Turing's work, relating it to his extraordinary life. ...Show more
Items per page:
1 - 6 of 6