$39.99
AUD
Category: General
ABC broadcaster and bestselling author of Ghost Empire and Saga Land, Richard Fidler is back with a personally curated history of the magical city that is Prague. In 1989, Richard Fidler was living in London as part of the provocative Australian comedy trio The Doug Anthony All Stars when revolution bro ke out across Europe. Excited by this galvanising historic, human, moment, he travelled to Prague, where a decrepit police state was being overthrown by crowds of ecstatic citizens. His experience of the Velvet Revolution never let go of him. Thirty years later Fidler returns to Prague to uncover the glorious and grotesque history of Europe's most instagrammed and uncanny city: a jumble of gothic towers, baroque palaces and zig-zag lanes that has survived plagues, pogroms, Nazi terror and Soviet tanks. Founded in the ninth Century, Prague gave the world the golem, the robot, and the world's biggest statue of Stalin, a behemoth that killed almost everyone who touched it. Fidler tells the story of the reclusive emperor who brought the world's most brilliant minds to Prague Castle to uncover the occult secrets of the universe. He explores the Black Palace, the wartime headquarters of the Nazi SS, and he meets victims of the communist secret police. Reaching back into Prague's mythic past, he finds the city's founder, the pagan priestess Libussa who prophesised: I see a city whose glory will touch the stars. Following the story of Prague from its origins in medieval darkness to its uncertain present, Fidler does what he does so well - curates an absolutely engaging and compelling history of a place. You will learn things you never knew, with a tour guide who is erudite, inquisitive, and the best storyteller you could have as your companion.  ...Show more
$22.99
AUD
Category: Australian History
Dark Emu argues for a reconsideration of the 'hunter-gatherer' tag for pre-colonial Aboriginal Australians and attempts to rebut the colonial myths that have worked to justify dispossession. Accomplished author Bruce Pascoe provides compelling evidence from the diaries of early explorers that suggests that systems of food production and land management have been blatantly understated in modern retellings of early Aboriginal history, and that a new look at Australia's past is required. ...Show more
$24.99
AUD
Category: British History
Now a Major Motion Picture starring Dame Judi Dench from director Stephen Frears. History's most unlikely friendship--this is the astonishing story of Queen Victoria and her dearest companion, the young Indian Munshi Abdul Karim. In the twilight years of her reign, after the devastating deaths of hert wo great loves--Prince Albert and John Brown--Queen Victoria meets tall and handsome Abdul Karim, a humble servant from Agra waiting tables at her Golden Jubilee. The two form an unlikely bond and within a year Abdul becomes a powerful figure at court, the Queen's teacher, her counsel on Urdu and Indian affairs, and a friend close to her heart. This marked the beginning of the most scandalous decade in Queen Victoria's long reign. As the royal household roiled with resentment, Victoria and Abdul's devotion grew in defiance. Drawn from secrets closely guarded for more than a century, Victoria & Abdul is an extraordinary and intimate history of the last years of the nineteenth-century English court and an unforgettable view onto the passions of an aging Queen. ...Show more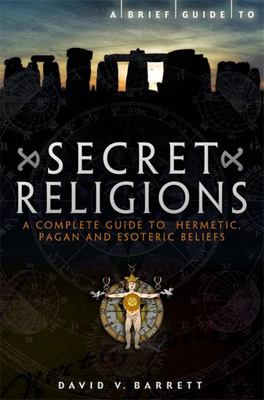 $15.00
AUD
Category: General | Series: Brief Histories Ser.
This wide-ranging book explores the diversity of esoteric and occult beliefs. Neo-Paganism is one of the fastest-growing new religions in the western world where witchcraft or Wicca, Druidry, and Urban Shamanism are thriving. Alongside this there has been an upsurge in New Age ideas of an even wider var iety, including astrology, Tarot, numerology, and many others. And then there are members of various schools of occult science, practising High Magic. Why this new interest in old beliefs? Why are millions of educated people today abandoning both the established religion of their parents and 21st century scientific rationalism and turning to magic and esoteric teachings? In their search for spirituality those who follow these paths claim to be applying ancient wisdom to the modern world. The Brief History of Secret Religions, a companion book to The Brief History of Secret Societies, looks at the history and variety of these esoteric movements, where they came from and what they tell us about the world today. Praise for The New Believers: 'an excellent guide to fringe religions that juxtaposes "respectable" movements and those conventionally dismissed as cults.' The Telegraph. 'no-nonsense, comprehensive survey packed with non-judgmental information about the beliefs, aims and activities of such movements. Daily Mail. ...Show more
$44.99
AUD
Category: Australian History
Spinning Tops & Gumdrops captures a time when `imagination, skill, and daring' was the source of children's play. Quoits and jacks, hide and seek, cricket with a kerosene tin for a wicket, dress ups and charades, can all be seen in these appealing images. Children climb trees, run races, and build r afts to sail on the local waterhole, happily absorbed in the play of their own making. This was also a time when school yard disagreements were sorted out with fists and `the loss of a little claret'. A time when children could view public hangings, and premature death was frequent, especially taking the very young and vulnerable though dysentery, whooping cough, or diphtheria. The word `mollycoddled' has its origins in the mid-nineteenth century, but certainly cannot be applied to the colonial children depicted in Spinning Tops & Gumdrops. Children were often required to work - many at adult jobs - to the neglect of their education, and photographs show children taking part in rural life, tending animals, milking, and harvesting crops. In the cities, too, we see factories using cheap child labour to satisfy the increasing demand for mass produced shoes and clothes, to bake bread, and to process food. Many youngsters found themselves `in service' to the growing middle class. One story is told of an innovative girl who earned pocket money by collecting leeches for the local doctor. There were distinctive gender roles in colonial Australia, and associated dress conventions. As a practical solution to ease toilet training, boys generally wore dresses until five or six years of age, seen in the photographs shown here. Only then they were `breeched' that is, put into breeches. Meanwhile, girls' dresses became longer as they approached womanhood, coinciding with a greater emphasis on modest behaviour and a reshaping of their activity and education to gain home-making skills. The lasting impression left by the contemporary accounts, photographs, etchings, and paintings of colonial children in Spinning Tops & Gumdrops is their possession of qualities of resilience, self-sufficiency, and acceptance of their lot. Perhaps it was through lack of choice, or of knowing no other. Nevertheless, these were qualities that put them in good stead for the challenges many faced in their adulthood. Interestingly, these are qualities on which contemporary society still places a high value, but which today seem a little more elusive. ...Show more
$34.99
AUD
Category: Australian History
Charismatic, intelligent and handsome, George Scott is unlike any other bushranger. Born into a privileged life in famine-wracked Ireland, Scott's family loses its fortune and is forced to flee to New Zealand. There, Scott joins the local militia and fights as a soldier against the Maori in the brutal N ew Zealand wars. After recovering from a series of serious gunshot wounds, he sails to Australia and becomes a Lay Preacher, captivating churchgoers with his fiery and inspiring sermons. But Scott is also prone to bursts of madness. The local villagers back in Ireland often whispered that a 'wild drop' ran in the blood of the Scott family. One night he dons a mask in a small country town, arms himself with a gun and, dubbing himself Captain Moonlite, brazenly robs a bank before staging one of the country's most audacious jailbreaks. After falling in love with fellow prisoner James Nesbitt, a boyish petty criminal desperately searching for a father figure, Scott finds himself unable to shrug off his criminal past. Pursued and harassed by the police, he stages a dramatic siege and prepares for a final showdown with the law - and a macabre executioner without a nose. Meticulously researched and drawing on previously unpublished material, Moonlite is a brilliant work of non-fiction that reads like a novel. Told at a cracking pace, and based on many of the extensive letters Scott wrote from his death cell, Moonlite is set amid the violent and sexually-repressed era of Australia in the second half of the 19th century. With a cast of remarkable characters, it weaves together the extraordinary lives of our bushrangers and the desperation of a young nation eager to remove the stains of its convict past. But most of all, Moonlite is a tragic love story. For these are the dying days of the bushrangers and Captain Moonlite is about to make his last stand. ...Show more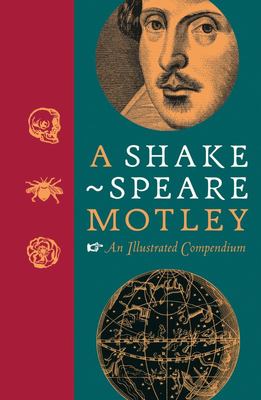 $24.99
AUD
Category: British History
A Shakespeare Motley is a delightful cabinet of Shakespearean curiosities, arranged in alphabetical order, that will inform, enthuse, intrigue, and amuse anyone who wants to know more about the life and work of the world's best-known author. Drawing unusual connections, this ingenious guide will show yo u what Hamlet's Ophelia has to do with The Tempest and Twelfth Night, and how a stage direction speaks to Elizabethan treatment of bears. With entries ranging from "apothecary" to "zephyr," this succinct book is full of captivating details illuminating all corners of Shakespeare's world. The volume is illustrated throughout with images taken exclusively from the archives of the Shakespeare Birthplace Trust. Readers will quickly gain a vivid, authentic sense of Shakespearean times, from the fascination of falconry to the elegance of eglantine and the resonances of ring-giving. Accessible yet also full of expert insight and knowledge, this is a wonderful window on the ideas and influences that may have informed Shakespeare's work. A perfect gift for theater lovers, anglophiles, and all those fascinated by the life and work of the playwright. ...Show more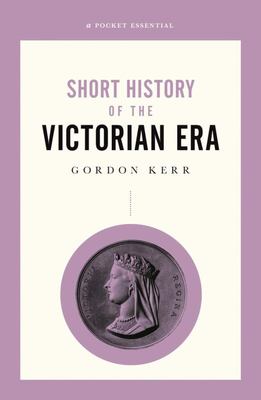 $15.00
AUD
Category: British History | Series: Pocket Essentials Ser.
Beginning in the 1830s and ending with the death of Queen Victoria in 1901, the Victorian Era saw the British Empire--the largest the world had seen--dominate the world. British ingenuity in the fields of technological development and the heavy industry of its Industrial Revolution led to Britain being dubbed "the workshop of the world" while its Royal Navy policed the world's oceans helping to create what has become known as a "Pax Britannica." This book details the sweeping social and economic changes that took place during this period but also examines the events of the time and the lives of the eminent Victorians who contributed so much to British success--men and women such as Florence Nightingale, Isambard Kingdom Brunel, Charles Dickens, Elizabeth Garrett Anderson and Charles Darwin. This is the story of the greatest period in British history, a period that still resonates in today's Britain. ...Show more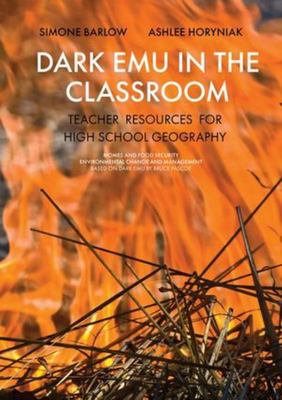 $20.00
AUD
Category: Australian History
Dark Emu in the Classroom: Teacher Resources for High School Geography is a rich resource for teachers to use in the Geography classroom. Based on the concepts in Bruce Pascoe's highly acclaimed book Dark Emu, this resource presents lesson content for the topics: Biomes and Food Security (Vic Year 9)/Su stainable Biomes (NSW Stage 5) Environmental Change and Management (Vic. Year 10/NSW Stage 5) This innovative resource offers both new and experienced teachers a supportive and fresh approach to teaching geography through its well-organised lesson structure and high-interest, inquiry-based activities for students ...Show more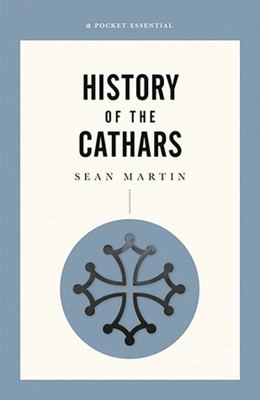 $15.00
AUD
Category: General | Series: Pocket Essential Ser.
Catharism was the most successful heresy of the Middle Ages. The Cathars taught that the world is evil and must be transcended through a simple life of prayer, work, fasting, and non-violence. They completely rejected the Catholic Church and all its trappings; Cathar services and ceremonies, by contrast , were held in fields, barns, and in people's homes. Finding support from the nobility in the fractious political situation in southern France, the Cathars also found widespread popularity among peasants and artisans. And again unlike the Church, the Cathars respected women, and women played a major role in the movement. Alarmed at the success of Catharism, the Church founded the Inquisition and launched the Albigensian Crusade to exterminate the heresy. While previous Crusades had been directed against Muslims in the Middle East, the Albigensian Crusade was the first Crusade to be directed against fellow Christians, and was also the first European genocide. With the fall of the Cathar fortress of Montsegur in 1244, Catharism was largely obliterated, although the faith survived into the early 14th century. Today, the mystique surrounding the Cathars is as strong as ever, and Sean Martin recounts their story and the myths associated with them in this lively and gripping book. ...Show more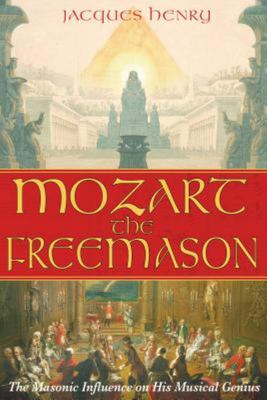 $15.00
AUD
Category: General
An exploration of Mozart's strong ties to Freemasonry and how its principles profoundly shaped his musical work - Reveals how Mozart structured his music on Masonic ritual and ceremony to provide a musical lexicon of Masonic symbols - Shows that Freemasonry plays the same role in Mozart's work as Luther an Christianity plays in that of Bach Thanks to recently discovered documents, we now have a fuller picture of the esoteric influences on the life and work of Wolfgang Amadeus Mozart. Musicologist Jacques Henry shows that the Masonic influence on Mozart goes beyond those pieces, such as The Magic Flute, that fulfilled a ritual purpose for the composer. His works actually provide a complete musical lexicon of Masonic symbols inspired by the principles of the craft and the spirit of the Masonic quest. Mozart constructed his Masonic compositions by creating auditory correspondences to the symbols present in the rituals, choosing keys and tempos that transpose their content into harmony. His understanding of the use of symbol allowed him to create music that would lead the listener into a harmony that transcended earthly existence. A number of musicologists believe that the place of the Masonic spiritual vision in Mozart's work is comparable to that held by Lutheran Christianity in the work of Johann Sebastian Bach. Mozart wed his deep understanding of music to the esoteric wisdom he gained as a Freemason. He shows that when we lose ourselves in the expression of pure harmony, it is the same as the symbol being lost in what it symbolizes. Jacques Henry provides a rigorous and original analysis of Mozart's works that reveals their inner meaning as shaped by the composer's profound embrace of the spiritual principles of Freemasonry. ...Show more
$29.99
AUD
Category: Australian History
This book explores the experiences of Indigenous Australians who participated in Australian exploration enterprises in the early nineteenth century. These Indigenous travellers, often referred to as 'guide's', 'native aides', or 'intermediaries' have already been cast in a variety of ways by historians: earlier historiographies represented them as passive side-players in European heroic efforts of Discovery, while scholarship in the 1980s, led by Henry Reynolds, re-cast these individuals as 'black pioneers'. Historians now acknowledge that Aborigines 'provided information about the customs and languages of contiguous tribes, and acted as diplomats and couriers arranging in advance for the safe passage of European parties'. ...Show more