$32.99
AUD
Category: Feminism and Gender
In 2017, a survey showed zero per cent of young Australian women would consider entering politics. Zero. In a time when we critically need women in our parliament, and in a country that was an early leader in women's political participation, there is a perception that women and politics don't mix. Shoc king incidents have exposed the sexism that women in politics face from opposition, the media, the public, even their own colleagues. And those headlines only tell half the story. In Sex, Lies and Question Time, Kate Ellis tells the sometimes enraging, often funny and incredibly honest full story of women in Australian politics today. As well as sharing the experiences of her own fifteen years in parliament, Kate has spoken to politicians from across Australia's political spectrum, including former Prime Minister Julia Gillard, Julia Bishop, Penny Wong, Linda Burney, Sarah Hanson Young and Pauline Hanson. Kate explores issues like sexism, bullying, motherhood, appearances, social media, racism, the sisterhood and, of course, sex. Most of all this book is a powerful call for Australian women to inspire to political leadership, to shape a fairer Australia – where 'women's issues' are everyone's issues. Why would a woman want to go into politics? From where most women stand, Parliament looks like a toxic boys' club. Here, Kate Ellis bursts the Canberra bubble to reveal what life is like for our female MPs, and why it's the best and worst job in the world.   ...Show more
$49.99
AUD
Category: Feminism and Gender
Between 1788 and 1868, approximately 25,000 women were transported to Australia. For nearly 200 years, there has been a chorus of outrage at their vulgarity, their depravity and their promiscuity. Babette Smith takes the reader beyond this traditional casting of convict women, looking for evidence of th eir humanity and individuality. Certainly some were desperate, overwhelmed by a relentless chain of criminal convictions, drunkenness and despair. But others were heroic, defiant. Smith offers fresh insights: the women's use of sound and voice to harass officials, for example; the extent of their deliberate resistance against authority. This resistance, she argues, has contributed significantly to broader Australian culture. The women's stories begin when their fates are decided by the British Crown. We are introduced to women who stole, set fires, rioted, committed insurance fraud, murdered; mothers of six and 12-year-old girls; women who refused to show deference to the Court, instead giving mock curtsies, 'jumping and capering about'.'A sailor', wrote ship's surgeon Peter Cunningham, was 'more an object of pity than wrath. To see twenty wicked fingers beckoning to him, and twenty wicked eyes winking at him, at one and the same time, no wonder his virtue should sometimes experience a fall!'. Among the hysterical accounts of bad behaviour aboard female convict ships written by concerned reverends, surgeons and others are scenes that show female camaraderie, fun and intrepid spirit. Washing clothes became 'a grand water party'; caught in a storm, women came up on deck to help their fellow convicts haul water; women sang and danced before bed, putting on concerts for each other, 'dressed out in their gayest plumage'. This camaraderie continued in Australia. In Tasmania's overcrowded Cascades factory, the superintendent complained about women 'corrupting each other' in nightly conversation laced with 'obscenity'. Another interpretation is that women sought the comfort of sharing their woes with one another, telling 'war stories' of life on assignment and generally enjoying each other's company in language that was everyday for them.Defiant Voices tells the story of the Crown trying and failing to make its prisoners subservient to a harsh penal system. Convict women challenged the authorities by living in perpetual disobedience, which was often flagrant, sometimes sexual and always loud. They were not all 'the most abandoned prostitutes', but their sexual mores were certainly different from the observers who labelled them. From factory rioters to individuals like Ann Wilson, whose response-'That will not hurt me'-provoked a magistrate to pile punishment after punishment onto her, the women of Defiant Voices fought like tigers and drove men to breaking point with their collective voices, the lewd songs and 'disorderly shouting' resounding from the page. ...Show more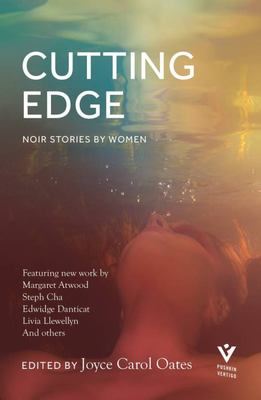 $22.99
AUD
Category: Feminism and Gender
Joyce Carol Oates pulls out all the stops in this chilling female-led noir anthology featuring brand-new writing from Margaret Atwood, Steph Cha, Edwidge Danticat and more.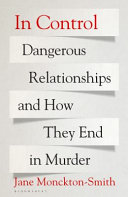 In Control
by Jane Monckton-Smith
$29.99
AUD
Category: Feminism and Gender
In the UK, every week three women are killed by their partners. Over half the women killed by men are killed by a current or ex-partner. On average domestic abuse victims are assaulted 68 times before calling the police.There is a domestic violence epidemic happening right now, yet as a society we still turn a blind eye to it. In a culture that has normalised misogyny, we determinedly cling to the belief that domestic violence is a private matter in which both parties bear some responsibility. Even our legal system legitimises the idea that people who hurt or kill their partners have snapped and lost control, committed a 'crime of passion'. But domestic violence has a clear pattern. Jealousy. Controlling behaviour. Stalking. Verbal abuse. A history of violence. Specialising in homicide, stalking and coercive control, internationally renowned forensic criminologist and former police officer Jane Monckton-Smith has spent decades researching domestic violence cases that have ended in homicide. From her research she developed an 8-stage timeline which has revolutionised the approach to predicting homicide in domestic abuse cases. Part case study, part social commentary and part memoir of a woman dealing with domestic homicide, In Control shows that there are clear signs when a relationship is about to turn violent we've just been trained not to see them. ...Show more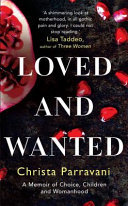 $29.99
AUD
Category: Feminism and Gender
A harrowing account of one woman's reckoning with life, death and choice. For readers of Educated, Hillbilly Elegy and Three Women.
$22.99
AUD
Category: Feminism and Gender
Clementine Ford reports that one of the questions she is most asked in person and online is 'how do I raise my son to be a feminist? How do I make sure he's a supporter rather than a perpetrator?' That is a question that many parents with sons are haunted by. Now that Clem is mother to a baby boy of he r own, it is a question that haunts her, too. How does a feminist raise a son in a world that conditions boys into entitlement, privilege and power at the expense not just of girls' humanity but also their own? All boys start innocent, but by the time they are adolescents many of them will subscribe to a view of masculinity that is openly contemptuous of women and girls. This explosive new work will look at toxic masculinity and the closed ranks of brotherhood that shape an entitled, disrespectful and potentially dangerous idea of manhood. In Boys Will Be Boys, bestselling and groundbreaking author of Fight Like a Girl Clementine Ford dismantles the age-old idea that entitlement, aggression and toxicity are natural realms for boys and reveals how the patriarchy we live in is as harmful to boys and men as it is to women and girls. ...Show more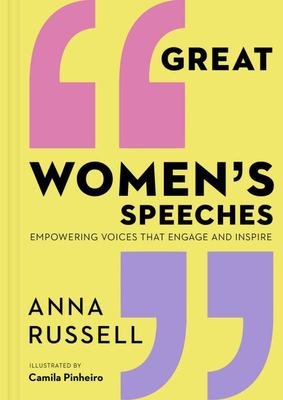 $19.99
AUD
Category: Feminism and Gender
Discover the inspiring voices that have changed our world, and started a new conversation. The first dedicated collection of seminal speeches by women from around the world, Great Womens Speeches is about women at the forefront of change-within politics, science, human rights, and media; discussing ever ything from free love, anti-war, scientific discoveries, race, gender, and women's rights. From Emmeline Pankhurst's "Freedom or Death" speech and Marie Curie's trailblazing Nobel lecture, to Michelle Obama speaking on parenthood in politics and Black Lives Matter co-founder Alicia Garza's stirring ode to black women, the words collected here are empowering, engaging, and inspiring. New Yorker writer Anna Russell introduces each speech with a concise bio of the remarkable woman who delivered it. Paired with powerful illustrations from Camila Pinheiro, the unique personality of each woman is brought to vivid life. A pink ribbon keeps your place in the book. This anthology of outspoken women throughout history is essential reading for anyone who believes that change is not only possible, it is necessary. The women: Elizabeth I; Fanny Wright; Maria Stewart; Angelina Grimke; Sojourner Truth; Victoria Woodhull; Sarah Winnemucca; Elizabeth Cady Stanton; Mary Church Terrell; Ida B. Wells; Countess Markievicz; Marie Curie; Emmeline Pankhurst; Nellie McClung; Jutta Bojsen-Moller; Emma Goldman; Nancy Astor; Margaret Sanger; Virginia Woolf; Huda Shaarawi; Funmilayo Ransome-Kuti; Eva Peron; Helen Keller; Eleanor Roosevelt; Shirley Chisholm; Ruth Bader Ginsburg; Sylvia Rivera; Simone Veil; Indira Gandhi; Margaret Thatcher; Ursula K. Le Guin; Barbara McClintock; Corazon C. Aquino; Naomi Wolf; Severn Cullis-Suzuki; Wilma Mankiller; Toni Morrison; Hillary Clinton; Wangari Maathai; J.K. Rowling; Angela Merkel; Sheryl Sandberg; Ellen Johnson Sirleaf; Asmaa Mahfouz; Manal al-Sharif; Julia Gillard; Malala Yousafzai; Emma Watson; Jane Goodall; Michelle Obama; Gloria Steinem; Beatrice Fihn; Alicia Garza; Maya Lin. ...Show more
$35.00
AUD
Category: Feminism and Gender
How to be an older woman? Who knows. Being a young woman can be challenging. But it turns out not even a fraction of the bullshit has happened to you by the time you turn thirty. Because your thirties, forties and beyond see you dealing with Real Life, the stuff you never thought would happen to you- gr ey hair; bereavement; hangovers that last for days; having sex with the same person for years and years and still saying 'thank you afterwards'; balancing career with motherhood - or not - and dealing with your ageing parents. If anything, it gets worse. But you get more amazing. Ten years after the modern classic How to Be a Woman redefined modern feminism, Caitlin Moran explores the art of becoming an older woman. Singing the praises of their no-nonsense wisdom and their almost supernatural ability to simply get shit done, More Than A Woman is a joyous celebration of mothers, daughters, female friendship and life beyond your thirties.   ...Show more
$32.99
AUD
Category: Feminism and Gender
Built in 1927, New York's Barbizon Hotel was first intended as a home for the 'Modern Woman' seeking a career in the arts. It became the place to stay for ambitious, independent women, who were lured by the promise of fame and good fortune. Sylvia Plath fictionalized her time there in The Bell Jar, and over the years, its 688 tiny pink 'highly feminine boudoirs' also housed Joan Crawford, Grace Kelly (notorious for sneaking in men), Joan Didion, Candice Bergen, Charlie's Angel Jaclyn Smith, Ali McGraw, Cybil Shepherd, Elaine Stritch, Liza Minnelli, Eudora Welty, The Cosby Show's Phylicia Rashad, and writers Mona Simpson and Ann Beattie, among many others. Mademoiselle boarded its summer interns there - perfectly turned-out young women, who would never be spotted hatless - as did Katherine Gibbs Secretarial School its students - in their white-gloves and kitten heels - and the Ford Modelling Agency its young models. Not everyone who passed through the Barbizon's doors was destined for greatness - for some it was a story of dashed hopes and expectations - but from the Jazz Age New Women of the 1920s, to the Liberated Women of the 1960s, until 1981 when the first men checked in, The Barbizon was a place where women could stand up and be counted. The Barbizon is a colourful, glamorous portrait of the lives of these young women, who came to New York looking for something more. It's a story of pushing the boundaries, of women's emancipation and of the generations of brilliant women who passed through its halls. ...Show more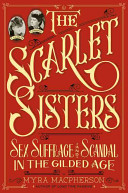 $25.00
AUD
Category: Feminism and Gender
Victoria Claflin Woodhull and Tennessee 'Tennie' Claflin were true American originals. These vastly forward-thinking sisters' push for women's fiscal, political, and sexual independence placed them among the most fascinating, flamboyant, and scandalous women of the 19th century. In just a few decades, t hey achieved a stunning list of firsts: half a century before women could vote, Victoria became the first woman to run for president, choosing former slave Frederick Douglass as her running mate; Tennie ran for congress and shocked the world by becoming the honorary colonel of a black regiment. Together, they opened the first brokerage house run by women, not only surviving 1869's infamous Black Friday, but actually making money, and were bankrolled by legendary tycoon Cornelius Vanderbilt amid high gossip that he was Tennie's lover. They were the first female publishers of a radical weekly newspaper, leaders in the Spiritualist movement, and heroines among the liberal wing of Suffragettes for revealing Victorian hypocrisy in their speeches and in Woodhull & Claflin's Weekly. In exposing Henry Ward Beecher's alleged adulterous affair they took on the most famous preacher in America and starred in the 'Trial of the Century' that rivaled the Civil War for media coverage. Telling their story with vivid and engaging detail, award-winning historian Myra MacPherson brings these inspiring and outrageous sisters brilliantly to life, and in doing so deconstructs the manners and mores of Victorian America. ...Show more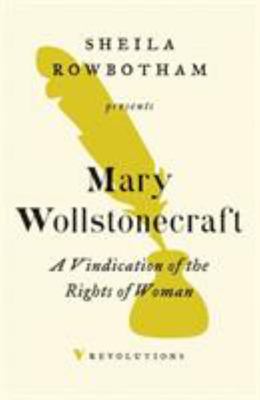 $22.99
AUD
Category: Feminism and Gender
"A Vindication of the Rights of Woman", by Mary Wollstonecraft. Mary Wollstonecraft was british writer, philosopher, and advocate of women's rights (1759-1797).
$22.99
AUD
Category: Feminism and Gender
The reissue of a brilliant, necessary manifesto for women everywhere.