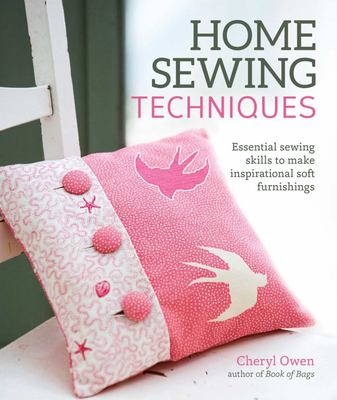 $22.99
AUD
Category: Craft - Other
Beautifully styled, this compendium of techniques will give the home sewer all the skills needed to make individual furnishing for their own home. Each technique is explained step-by-step, then applied to a range of pretty, contemporary projects. The early techniques are aimed at complete beginners and teach simple skills such as pinning, cutting, and making seams. Later techniques introduce slightly more complex skills including hems, curved seams, casings, borders, linings, and decorative touches such as edging, frills, ruching, and tassels. The book provides everything the home sewer needs to make beautiful, stylish and individual projects to enhance every room of the house. ...Show more
$20.00
AUD
Category: Craft
Graded lessons with attractive patterns lead the lacemaker from basic techniques to advanced floral designs.
$29.99
AUD
Category: Crochet
100 Essential Crochet Stitches is the ultimate "Go-To" guide for 100 of the most essential crochet stitches.   Ideal for beginners or a great reference guide for more experienced crocheter's, this reference book is essential for all who want to hone their skills. It provides all the information needed to make a large range of projects. Readers will enjoy the concise step-by-step instructions and crystal clear photography, carefully explaining how to create each stitch. This is sure to be the essential guide for all crocheter's for years to come. ...Show more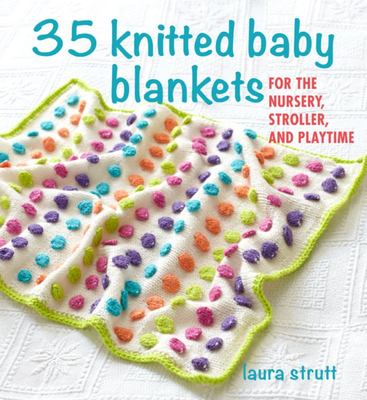 $32.99
AUD
Category: Knitting
News of a new arrival always brings about a flurry of activity. Show your love and devotion by hand-knitting a beautiful baby blanket they can cherish.   From the first car journey to an outing in a stroller, a knitted blanket will accompany a baby wherever they go. Laura Strutt has designed a teddy b ear travel blanket that cleverly folds away into a pillow and a hooded wrap for keeping cozy in a sling. For the nursery there is a soft cot cover and a dungaree-style sleeping bag in breathable merino wool--perfect for a peaceful night's rest. For playtime, there's a cotton-backed blanket that can double up as a rug to take out and about, and a tiny comforter blanket guaranteed to become their closest companion. With beautiful yarns, simple techniques, and stunning designs, there is a blanket here ready for you to make and for the new arrival to treasure for years to come. ...Show more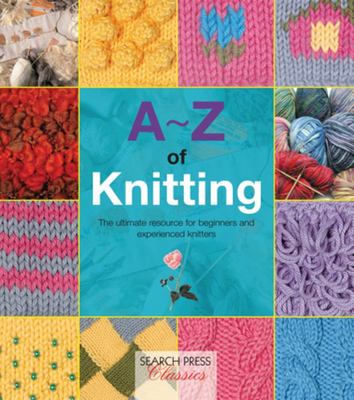 $34.95
AUD
Category: Knitting | Series: A-Z of Needlecraft
From Aran knitting to Fair Isle, from Entrelac to Intarsia, this book will tell you almost everything there is to know about this beautiful and practical craft.Starting with the basics, we teach you about the different types of tools and the wonderful array of yarns that are available today. We give you easy to follow step-by-step instructions for various ways to hold the yarn and needles, cast on and cast off, work basic stitches, increase and decrease, make buttonholes, knit bands, read and adapt patterns, finish off, fix mistakes and care for your knitted garments.And then there's more ...learn about knitting in the round, loop knitting, Shaker knitting, slanted knitting, lace knitting, and much more. Be inspired to embellish your knitting with surface embroidery, Swiss darning, smocking, beads and sequins. ...Show more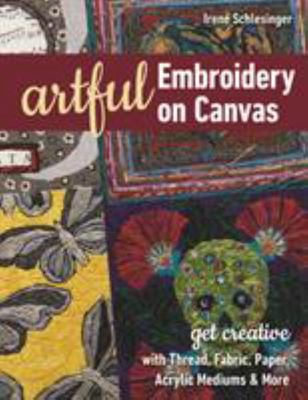 $39.99
AUD
Category: Embroidery
Transform ordinary artist canvas into an embroidered masterpiece With easy-to-learn stitches, your embroidery needle becomes a paintbrush to stitch creative ideas into life. Get your feet wet with small art pieces and step-by-step techniques for stitching on stretched canvas. Gather supplies to add appl iqu , acrylic paint, fibers, beads, and even mirrors to your mixed-media pieces Get tips on how to finish and display canvas embroidery art, with an extensive project gallery for inspiration. It's like art quilting for needlework lovers Embellish unique art pieces with fibers, sequins, beads, paper, paint, and more Amateur embroiderers and experienced needleworkers alike will love seeing their work from an artist's point of viewGet started with three small sample projects ...Show more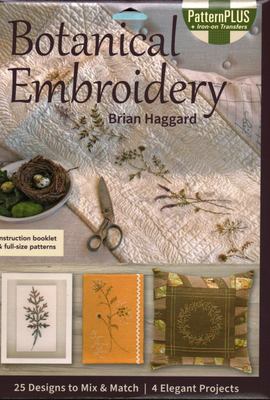 $39.99
AUD
Category: Embroidery
Start stitching right away with iron-on transfer designs Reconnect with nature's inherent beauty as you embroider the delicate lacework of flowers and plants. Stitch twenty-five mix-and-match botanical embroidery motifs with best-selling author Brian Haggard. This pattern pack includes complete instruct ions for four pretty projects, as well as iron-on transfers you can use multiple times (or even trace ) for endless creative applications. Apply the motifs to your own creations--a robust gallery of ideas will help you incorporate nature's colors and forms into your next hand-sewing project. - Create a beautiful pillow, table runner, shadow box, and more - Hand-embroider plant-inspired projects with step-by-step stitch instructions - Includes a stitch guide to help you choose the perfect embroidery stitches ...Show more
$44.99
AUD
Category: Craft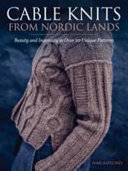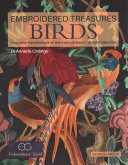 $49.99
AUD
Category: Embroidery | Series: Embroidered Treasures Ser.
Unprecedented access to the prestigious Embroiderers' Guild's huge collection of embroidered birds through the ages, complete with detailed comments about each piece.   This fantastic book showcases the Embroiderers' Guild's huge collection of embroidered birds through the ages. Featuring photographs taken especially for the book, items are shown in full and also with detail images to show off the birds at their best. These wonderful embroidered treasures are as varied as wall hangings, dresses, bridal bags and samplers, some of which date back to the seventeenth century. The images are shown with extended captions giving the country of origin, age, size and the embroidery techniques employed to make them. Now housed in the Bucks County Museum (UK), the collection hails from countries such as China, Japan, North America, Spain, Greece, Italy, Turkey, Norway and Switzerland. This books represents an opportunity to see fabulous embroideries that are rarely seen in public. ...Show more
$26.99
AUD
Category: Craft - Other
Make six beautiful animal families in felt including a raccoon, a deer, a mouse, a fox, a bear and a rabbit. Popular author Corinne Lapierre brings us another delightful book of beautiful felt creatures. Fabulous Felt Animals includes families of deer, raccoons, foxes, rabbits, bears and mice. Beautiful ly made in lovely, soft colours, the animals have clothes and accessories, which Corinne also show us how to make. Accessories include a backpack, a fishing rod, a pair of knitting needles and a pair of skis. The book includes lovely, hand-drawn step-by-step illustrations and there are same-size templates at the back of the book for all the animals, clothes and accessories. ...Show more
$38.99
AUD
Category: Knitting
Combine knitting and felting to create stunning, realistic animals in this original book by textile designer and Knit2Felt founder, Catherine Arnfield. Fuse two of your passions - knitting and felting - to create gorgeous, characterful animals. Did you know you could felt your knitting? In this incredib ly inspirational and unique book, Catherine shows how you to knit animals and felt them to make wonderfully textured and cute creatures that you, friends and family will love Knit the pieces using 100% wool, following the knitting pattern provided.Stuff and felt the pieces in hot water and leave to dry.Assemble and sew your animal.Add needle-felted detailing for a unique and realistic finish.Only basic knitting skills are required - cast on, cast/bind off, knit, purl, increase and decrease - and the felting process is simpler than you think Whatever your skill level, a comprehensive techniques section with photographed step by steps is included for both knitting and felting, so you can dive into your animal designs with confidence and creativity. The tools and materials needed are basic, easy to source and cost very little, making these cute creatures perfect for beginner crafters or more experienced knitters and felters looking for fresh ideas and new techniques to try. ...Show more