$50.00
AUD
$125.00
(60% off)
Category: Art | Series: Bay Art Ser. | Reading Level: good-very good
The third in our "Bay Art Revival" series, this edition of Russell Drysdale has been fully revised to integrate the paintings into the body of the text and includes a new introduction by author Lou Klepac, written to put Drysdale's iconic paintings into a contemporary context. This book traces the caree r of the unusual and remarkably gifted Drysdale, discussing both the sources of his inspiration and the scope of his achievement. It features more than 150 colour plates that illustrate the work of this popular and significant Australian artist. ...Show more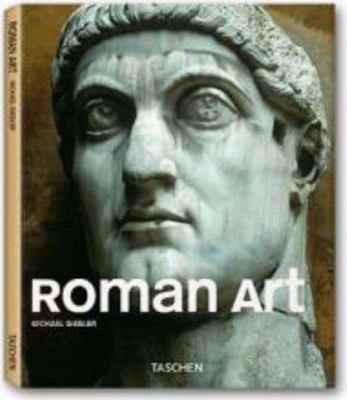 $15.00
AUD
Category: Art | Series: Basic Genre Ser.
For a long time, Roman art was somewhat overshadowed by the art of ancient Greece. It was only in about 1900 that a search began for ancient Roman art and architecture. The foundations of Roman imagery were laid in the early days of the Empire under Emperor Augustus. The imperial court and the imperial family were role models for artistic style, taste and fashion - trendsetters, so to speak, which imperial society was obliged to follow. It was at court that the "new" took shape, pieced together from the vocabulary of Greek originals, copies and imitations as well as new creations, but fulfilling entirely new functions and expressing new meanings. The portrait of the ruler and the so-called state reliefs, which enhanced and embroidered real events, by depicting gods for example, had a particular influence in the shaping of the imagery. Using classical stylistic means, Roman art was able to fulfill all the desires and ideas of its patrons for more than two centuries. Featured works include: Augustus of Primaporta; Gemma Augustea; Lycurgus beaker; funerary relief of the Roman couple Publius Aiedius and Publia Aiedia; Constantine I in a helmet with the christogram; the portrait of a man, the so-called Brutus; equestrian statue of Marcus Aurelius; colossal portrait of Emperor Constantine I; group statue of the Emperors Diocletian, Maximian, Galerius and Constantine I, the "tetrarch group"; personifications of Macedonia and Persia. Each book in TASCHEN's "Basic Genre" series features: a detailed introduction with approximately 35 photographs, plus a timeline of the most important events (political, cultural, scientific, etc.) that took place during the time period; and a selection of the most important works of the epoch; each is presented on a 2-page spread with a full-page image and, on the facing page, a description/interpretation of the work and brief biography of the artist as well as additional information such as a reference work, portrait of the artist, and/or citations ...Show more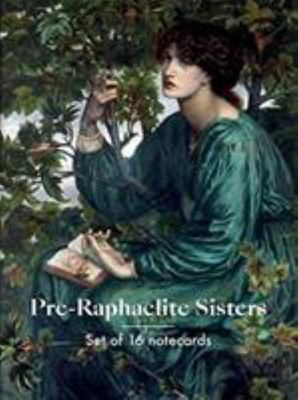 $21.99
AUD
Category: Art
When the Pre-Raphaelite Brotherhood (the 'PRB') exhibited their first works in 1849 it heralded a revolution in British art. Styling themselves the 'Young Painters of England' this group of young artists aimed to overturn stale Victorian artistic conventions and challenge the previous generation with th eir startling colours and compositions. This box set presents a selection of stunning images featuring several of the most enduring 'stunners' of Pre-Raphaelite art, including Jane Morris, Annie Miller and Fanny Cornforth. The characteristic intricate detailing and lustrous colours in works by enduringly popular artists such as Dante Gabriel Rossetti and John Everett Millais as well as underappreciated women artists including Joanna Wells, provide the perfect accompaniment for any correspondence. ...Show more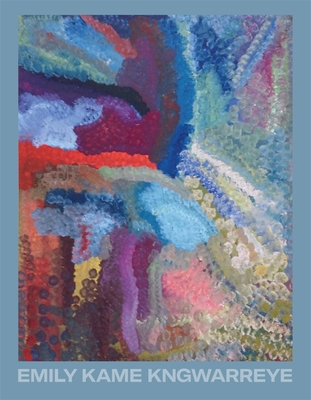 $29.99
AUD
Category: Art | Series: Mini Monographs
Emily Kame Kngwarreye is the fourth tiles in our series of monographs on Australian female artists, with an introduction by award-winning author and essayist Colm Tóibín. Born early in the 20th century Kngwarreye began her 'art' making via batik in the latter part of the 1970s and was an important membe r of the Utopia Women's Batik Group. In 1988 she made her first painting with acrylic on canvas, and by the time of her first solo show in 1990 she was already in many notable collections and had forged new ground for contemporary Indigenous art. In 1992 she was awarded a Federal Government Creative Fellowship, the first Indigenous artist to receive one. At the time of her death in September 1996, Kngwarreye was recognised as one of Australia's foremost artists. ...Show more
$29.99
AUD
Category: Art
Cats in Art celebrates the work of Susan Herbert, whose paintings have been delighting cat fans and culture buffs for decades. Her trademark blend of humor and feline enthusiasm makes her art instantly recognizable to cat lovers everywhere. Since her first collection, The Cats Gallery of Art, was publis hed in 1990, her work has appeared in numerous books that feature cats in iconic works of art, scenes from operas, Shakespearean plays, and movies. In this new compilation of her work, renowned paper engineer Corina Fletcher has transformed six of Herbert's most-loved paintings into three- dimensional works of art, including Herbert's interpretations of classic paintings by Jan van Eyck, Sandro Botticelli, Diego Vel zquez, Jean-Honor Fragonard, John Everett Millais, and douard Manet. Each of these clever and charming feline portraits is accompanied by engaging and lively text, which illuminates the drama unfolding on the page. Charming and fun, this book of pop-ups will delight fans of Susan Herbert as well as those encountering her work for the first time. ...Show more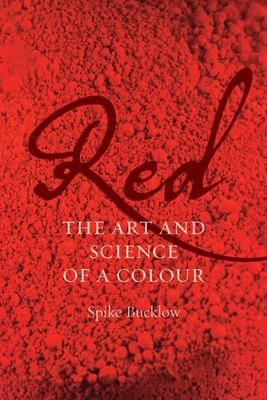 $25.00
AUD
$54.99
(54% off)
Category: Art
Red grabs your attention. Today we associate red with danger, sex, anger and more, yet the colour was once so significant that things which have a profound impact upon our lives were widely called red, even though they are often not red at all.Spike Bucklow takes us from a 34,000-year-old shaman burial dress to the iPhone screen, exploring the myriad of purposes we have put red to as well as the materials from which it comes. The pursuit of the colour drove medieval alchemy and modern chemistry alike, and red has been found in insects, tree resins, tar, earths and excitable gases. It is associated with earth, blood and fire, with the holy, with national flags and powerful ideologies.Red is a material and cultural history that makes one see this colour afresh, a crucial part of the human visual world. ...Show more
$34.99
AUD
Category: Art
Ellis described the fungi: Growing, they look like dolls dressed up in fluted lace petticoats … Some are apple green, others mauve; one is black, and another has a scarlet cap. They stand high on long white stems, and the fungus closely resembles exquisite lace. In her 70s, artist and naturalist Ellis Rowan spent day after day painting birds, plants and flowers in the tropics of Papua New Guinea. After a young local boy brought her a beautiful toadstool one day—then another, and another—she painted no less than 72 images of various species of fungi, many of which were unknown to Australian botanists at the time. Scattered throughout Christine Morton-Evans' new illustrated biography of the artist, Ellis Rowan's own words offer an expressive and often amusing insight into the way Rowan saw the world. Portraying herself as an 'intrepid lady explorer', she not only adventured into wild and inaccessible places in search of new wildflowers and wildlife, she also wrote of these expeditions in vivid accounts for her family, and later for print in newspapers. A first-generation Australian, driven by the pioneering spirit of her parents, Rowan decided early that she would search out, collect and paint an entire collection of wild Australian flora. From the late 1870s, she exhibited works at international exhibitions, winning dozens of medals and receiving the highest honours at the 1888 Centennial International Exhibition in Melbourne. In 1895, Rowan met Queen Victoria, who purchased three of Rowan's paintings, which she intended to have made into a fire-screen. It was but a small part of her success. Her life's work made an important contribution to knowledge of our country's flora and fauna. From her early life in Melbourne, through schooldays, marriage and children, to the tropical north of Australia, England and Papua New Guinea, Rowan was known for her independent, strong character. She enjoyed her own company, content to flout the conventions of the period in pursuit of activities that would satisfy her endless curiosity about people, places and nature. This is her story, told through the wonderful paintings that form part of her collection of 970 works held by the National Library of Australia. ...Show more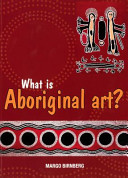 $14.99
AUD
Category: Art
Learn everything you need to know about Aboriginal art, from ancient rock paintings to modern masterpieces. What is Aboriginal Art? is a comprehensive guide to different techniques and symbols used in Aboriginal artwork, what they mean and where they're from. It also showcases a number of the most talen ted artists in the field and details the century-spanning history of the art. An essential companion to any Aboriginal gift. ...Show more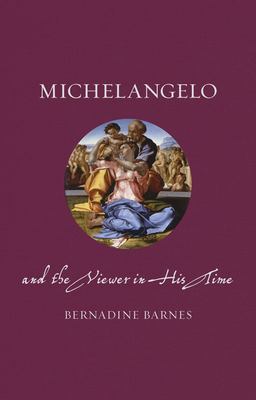 $20.00
AUD
Category: Art | Series: Renaissance Lives Ser.
Today most of us enjoy the work of famed Renaissance artist Michelangelo by perusing art books or strolling along the galleries of a museum--and the luckier of us have had a chance to see his extraordinary frescoes on the ceiling of the Sistine Chapel. But as Bernadine Barnes shows in this book, even a visit to a well-preserved historical sight doesn't quite afford the experience the artist intended us to have. Bringing together the latest historical research, she offers us an accurate account of how Michelangelo's art would have been seen in its own time. As Barnes shows, Michelangelo's works were made to be viewed in churches, homes, and political settings, by people who brought their own specific needs and expectations to them. Rarely were his paintings and sculptures viewed in quiet isolation--as we might today in the stark halls of a museum. Instead, they were an integral part of ritual and ceremonies, and viewers would have experienced them under specific lighting conditions and from particular vantages; they would have moved through spaces in particular ways and been compelled to relate various works with others nearby. Reconstructing some of the settings in which Michelangelo's works appeared, Barnes reassembles these experiences for the modern viewer. Moving throughout his career, she considers how his audience changed, and how this led him to produce works for different purposes, sometimes for conventional religious settings, but sometimes for more open-minded patrons. She also shows how the development of print and art criticism changed the nature of the viewing public, further altering the dynamics between artist and audience. Historically attuned, this book encourages today's viewers to take a fresh look at this iconic artist, seeing his work as they were truly meant to be seen. ...Show more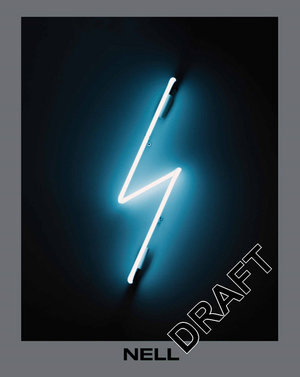 $29.99
AUD
Category: Art | Series: Mini Monographs 3
Continuing our series of monographs on Australian female artists, selected with series editor Natalie King, is Nell. Nell is a Sydney-based artist with a practice that spans performance, installation, video, painting and sculpture. The book comprises of 96 pages of the artist's favourite works - designe d for optimum visual impact and to reach anyone who is inspired by art and beauty. It has an introduction by Robert Forster of The Go-Betweens. ...Show more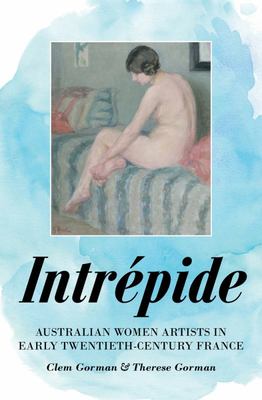 $34.95
AUD
Category: Art | Series: Biography Ser.
It is hard for us to imagine the oppressed lives of single women in the first half of the twentieth century. Yet a few Australian women took a leap into the unknown and carved careers for themselves in Paris. They studied, painted, and haunted galleries and salons. They had a little fun too, at social g atherings or at cafes in Montparnasse. They were brave, and very determined young ladies. They exhibited in the Paris Salons and in private galleries on the Left Bank, and received prizes and awards out of all proportion to their numbers. They bought back home not only greatly enhanced skills but also Modernism, to a country that had barely heard of it. This book examines a selection of some of the best of them, including some who have been all-but forgotten. They were pioneers, role models, fine artists - and they have been neglected. Not any longer. ...Show more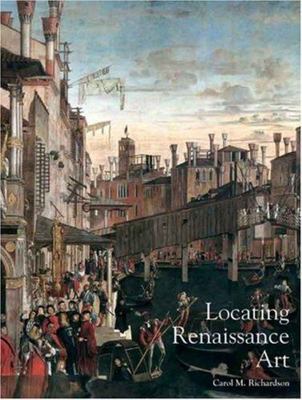 $30.00
AUD
Category: Art | Series: Renaissance Art Reconsidered Ser.
Renaissance art history is traditionally identified with Italian centers of production, and Florence in particular. Instead, this book explores the dynamic interchange between European artistic centers and artists and the trade in works of art. It also considers the impact of differing locations on art and artists and some of the economic, political, and cultural factors crucial to the emergence of an artistic center.During c.1420-1520, no city or court could succeed in isolation and so artists operated within a network of interests and local and international identities. The case studies presented in this book portray the Renaissance as an exciting international phenomenon, with cities and courts inextricably bound together in a web of economic and political interests. ...Show more