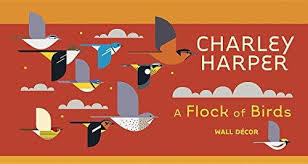 $45.00
AUD
Category: Art
Includes 26 glossy bird stickers of varying sizes (about 3 to 5 inches tall), a list of each bird, plus 32 additional stickers of clouds, stars, and more. The arrangement is fully customizable and can be applied to any smooth surface.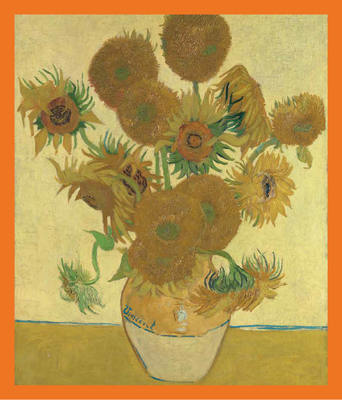 $39.95
AUD
Category: Art
Botticelli to Van Gogh: Masterpieces from the National Gallery, London explores the history of European art from the Renaissance through to the birth of modern art in the late nineteenth century. Published in conjunction with the exhibition held at the National Gallery of Australia, this book features e ssays by international experts in Italian, Spanish, Dutch, Flemish, French and British art and 60 paintings by some of Europe's most revered artists, including Titian, Rembrandt, Vermeer, Velázquez, Goya, Turner, Renoir, Gauguin and Cézanne. ...Show more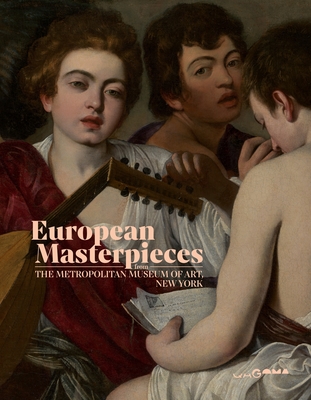 $59.95
AUD
Category: Art
Cover features Marie Denise Villers, 'Marie Joséphine Charlotte du Val d'Ognes (died 1868)' 1801
Ken Done
by Amber Creswell Bell with Ken Done
$80.00
AUD
Category: Art
Ken Done: Art Design Life documents Done's expansive art and design practice over four decades and provides a fascinating insight into the artist and his oeuvre. The book features both early and lesser-known works, as well as the iconic paintings of Sydney Harbour, the Outback and the reef. It opens an extensive archive, providing readers in-depth access to the catalogue of fashion and homewares, and the designs that came to define an era.   ...Show more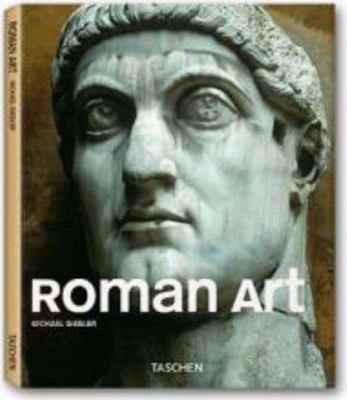 $15.00
AUD
Category: Art | Series: Basic Genre Ser.
For a long time, Roman art was somewhat overshadowed by the art of ancient Greece. It was only in about 1900 that a search began for ancient Roman art and architecture. The foundations of Roman imagery were laid in the early days of the Empire under Emperor Augustus. The imperial court and the imperial family were role models for artistic style, taste and fashion - trendsetters, so to speak, which imperial society was obliged to follow. It was at court that the "new" took shape, pieced together from the vocabulary of Greek originals, copies and imitations as well as new creations, but fulfilling entirely new functions and expressing new meanings. The portrait of the ruler and the so-called state reliefs, which enhanced and embroidered real events, by depicting gods for example, had a particular influence in the shaping of the imagery. Using classical stylistic means, Roman art was able to fulfill all the desires and ideas of its patrons for more than two centuries. Featured works include: Augustus of Primaporta; Gemma Augustea; Lycurgus beaker; funerary relief of the Roman couple Publius Aiedius and Publia Aiedia; Constantine I in a helmet with the christogram; the portrait of a man, the so-called Brutus; equestrian statue of Marcus Aurelius; colossal portrait of Emperor Constantine I; group statue of the Emperors Diocletian, Maximian, Galerius and Constantine I, the "tetrarch group"; personifications of Macedonia and Persia. Each book in TASCHEN's "Basic Genre" series features: a detailed introduction with approximately 35 photographs, plus a timeline of the most important events (political, cultural, scientific, etc.) that took place during the time period; and a selection of the most important works of the epoch; each is presented on a 2-page spread with a full-page image and, on the facing page, a description/interpretation of the work and brief biography of the artist as well as additional information such as a reference work, portrait of the artist, and/or citations ...Show more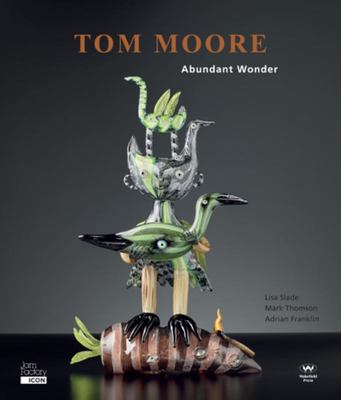 $59.95
AUD
Category: Art
Tom Moore is one of Australia's leading glass artists. Over his career he has carved out a singular voice within Australian glass art making. His engaging, sophisticated and technically challenging hybridised animal/plant sculptures – and the fantastical worlds they inhabit – are embedded in the history of glassmaking and scientific discovery. His artworks are disarmingly playful in their use of narrative to critique the pressing social and environmental concerns of our contemporary epoch. ...Show more
$49.99
AUD
Category: Art
A stunning exploration of over 80 famous artists and their fascinating lives, from Giotto to the present day. Artists- Their Lives and Works tells the inspiring stories behind the world's most famous masterpieces and their creators, including their influences, development, friendships, loves, and rival ries. Discover the often tumultuous lives of iconic artists including Raphael, Hogarth, van Gogh, O'Keeffe, Magritte, Kahlo, Warhol, and Kiefer. Uncover the unconventional tales of the artists' lives, including Holbein's matchmaking portraits for Henry VIII, Caravaggio's thuggish reactions to a badly-cooked artichoke, and the many romantic affairs of Picasso. Lavishly illustrated biographies for every artist reveal these visionaries at work in their studios, as well as the unique techniques, artworks, and personalities that made them into legends. Artists- Their Lives and Worksis the ideal gift for art lovers old and young, and a uniquely fascinating look at the lives of these creators. ...Show more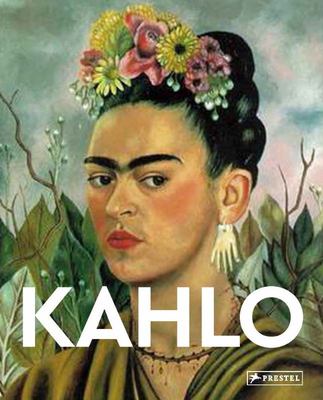 $26.99
AUD
Category: Art | Series: Masters of Art Ser.
Discover the life and work of Frida Kahlo in this introduction to the iconic Mexican artist. Although her body of work is relatively small, Frida Kahlo has inspired adoration and admiration that few other artists have attained. This accessible and elegant book offers full page reproductions of a select ion of her works, allowing for a broad appreciation of Kahlo's use of color, composition, and texture. The biographical text informs readers of her early career, when a bus accident left her bedridden and plagued by pain, but also afforded her the chance to discover herself through painting. It follows her life, her personal relationships, and her years in America. Eckhard Hollmann explores the many themes and images of Kahlo's work, from physical and emotional pain, to Mexican and indigenous folklore, to the flora and fauna of her beloved home. Never shying away from expressing her deepest fears and desires, championing the downtrodden with dignity and passion, Frida Kahlo remains an inspiration to any artist aiming to be true to herself while struggling against personal and political limitation. ...Show more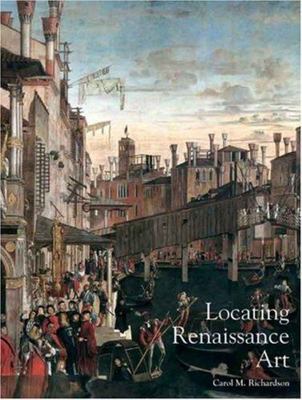 $30.00
AUD
Category: Art | Series: Renaissance Art Reconsidered Ser.
Renaissance art history is traditionally identified with Italian centers of production, and Florence in particular. Instead, this book explores the dynamic interchange between European artistic centers and artists and the trade in works of art. It also considers the impact of differing locations on art and artists and some of the economic, political, and cultural factors crucial to the emergence of an artistic center.During c.1420-1520, no city or court could succeed in isolation and so artists operated within a network of interests and local and international identities. The case studies presented in this book portray the Renaissance as an exciting international phenomenon, with cities and courts inextricably bound together in a web of economic and political interests. ...Show more
$50.00
AUD
$125.00
(60% off)
Category: Art | Series: Bay Art Ser. | Reading Level: good-very good
The third in our "Bay Art Revival" series, this edition of Russell Drysdale has been fully revised to integrate the paintings into the body of the text and includes a new introduction by author Lou Klepac, written to put Drysdale's iconic paintings into a contemporary context. This book traces the caree r of the unusual and remarkably gifted Drysdale, discussing both the sources of his inspiration and the scope of his achievement. It features more than 150 colour plates that illustrate the work of this popular and significant Australian artist. ...Show more
$39.99
AUD
Category: Art
Her story weaves in and out of time and place. She's Frida Kahlo, Loïs Mailou Jones and Amrita Sher-Gil en route to Mexico City, Paris or Bombay. She's Suzanne Valadon and Gwen John, craving city lights, the sea and solitude; she's Artemisia Gentileschi striding through the streets of Naples and Paula M odersohn-Becker in Worpswede. She's haunting museums in her paint-stained dress, scrutinising how El Greco or Titian or Van Dyck or Cézanne solved the problems that she too is facing. She's railing against her corsets, her chaperones, her husband and her brothers; she's hammering on doors, dreaming in her bedroom, working day and night in her studio. Despite the immense hurdles that have been placed in her way, she sits at her easel, picks up a mirror and paints a self-portrait because, as a subject, she is always available. In The Mirror and the Palette, Jennifer Higgie introduces us to a cross-section of women artists who embody the fact that there is more than one way to understand our planet, more than one way to live in it and more than one way to make art about it. Spanning 500 years, biography and cultural history intertwine in a narrative packed with tales of rebellion, adventure, revolution, travel and tragedy enacted by women who turned their back on convention and lived lives of great resilience, creativity and bravery. ...Show more