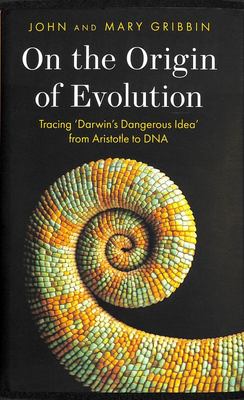 $45.00
AUD
Category: Science - Popular
The theory of evolution by natural selection did not spring fully formed and unprecedented from the brain of Charles Darwin. Rather it has been examined and debated by philosophers the world over for thousands of years. This lively history traces the evolution of the idea of evolution, showing how it ha s changed and been changed by different societies over time. It will put 'Darwin's Dangerous Idea' into its proper context, showing how it built on what went before and how it was developed in the twentieth century, through an understanding of genetics and the biochemical basis evolution. None of this diminishes the achievement of Darwin himself in perceiving the way evolution works at the level of individuals and species, but his contribution was one link in a chain that extends back into antiquity, and is still being forged today. ...Show more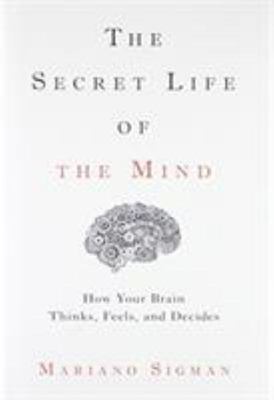 $20.00
AUD
Category: Science - Popular
From a world-renowned leader in neuroscience, a provocative, enthralling journey into the depths of the human mind. Where do our thoughts come from? How do we make choices and trust our judgments? What is the role of the unconscious? Can we manipulate our dreams? In this mind-bending international best seller, award-winning neuroscientist Mariano Sigman explores the complex answers to these and many other age-old questions. Over the course of his 20-year career investigating the inner workings of the human brain, Dr. Sigman has cultivated a remarkable interdisciplinary vision. He draws on research in physics, linguistics, psychology, education, and beyond to explain why people who speak more than one language are less prone to dementia; how infants can recognize by sight objects they've previously only touched; how babies, even before they utter their first word, have an innate sense of right and wrong; and how we can "read" the thoughts of vegetative patients by decoding patterns in their brain activity. Building on the author's awe-inspiring TED talk, the cutting-edge research presented in The Secret Life of the Mind revolutionizes how we understand the role that neuroscience plays in our lives, unlocking the mysterious cerebral processes that control the ways in which we learn, reason, feel, think, and dream. ...Show more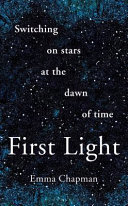 $29.99
AUD
Category: Science - Popular
Astronomers have successfully observed a great deal of the Universe's history, from recording the afterglow of the Big Bang to imaging thousands of galaxies, and even to visualising an actual black hole. There's a lot for astronomers to be smug about. But when it comes to understanding how the Universe began and grew up we are literally in the dark ages. In effect, we are missing the first one billion years from the timeline of the Universe. This brief but far-reaching period in the Universe's history, known to astrophysicists as the 'Epoch of Reionisation', represents the start of the cosmos as we experience it today. The time when the very first stars burst into life, when darkness gave way to light. After hundreds of millions of years of dark, uneventful expansion, one by the one these stars suddenly came into being. This was the point at which the chaos of the Big Bang first began to yield to the order of galaxies, black holes and stars, kick-starting the pathway to planets, to comets, to moons, and to life itself. Incorporating the very latest research into this branch of astrophysics, this book sheds light on this time of darkness, telling the story of these first stars, hundreds of times the size of the Sun and a million times brighter, lonely giants that lived fast and died young in powerful explosions that seeded the Universe with the heavy elements that we are made of. Emma Chapman tells us how these stars formed, why they were so unusual, and what they can teach us about the Universe today. She also offers a first-hand look at the immense telescopes about to come on line to peer into the past, searching for the echoes and footprints of these stars, to take this period in the Universe's history from the realm of theoretical physics towards the wonder of observational astronomy. ...Show more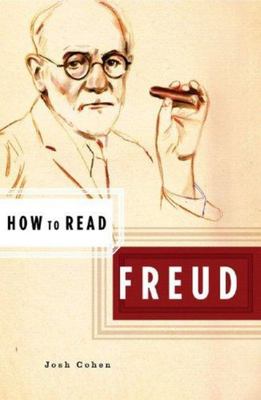 $15.00
AUD
Category: Science - Popular | Series: How to Read Ser.
Intent upon letting the reader experience the pleasure and intellectual stimulation in reading these classic authors, the How to Read series provides a context and an explanation that will facilitate and enrich your understanding of texts vital to the canon. Approaching the writing of major intellectua ls, artists, and philosophers need no longer be daunting. How to Read is a new sort of introduction--a personal master class in reading--that brings you face to face with the work of some of the most influential and challenging writers in history. In lucid, accessible language, these books explain essential topics such as Freud's core conviction that our innermost truths manifest only as distortions. ...Show more
$29.99
AUD
Category: Science - Popular
Even the greatest minds in medicine have been terribly, terribly wrong. The inventor of the lobotomy won a Nobel prize in medicine for destroying his patients' brains. Another Nobel laureate thought malaria cured syphilis. The discoverer of anaphylactic shock also researched the spirit world and ESP. A pioneer of organ transplants was an ardent eugenicist, while the founder of sports physiology heroically spoke out against Nazism. Boneheads and Brainiacs profiles the winners of the Nobel Prize in Medicine from 1901 to 1950--a surprisingly diverse group of racists, cranks, and opportunists, as well as heroes, geniuses, and selfless benefactors of humanity. Forget all the ivory tower stereotypes of white-coated doctors finding miracle cures. Boneheads and Brainiacs reveals the messy human reality behind medical progress, in a highly entertaining book written for the ordinary reader. Some were bad scientists; others were great scientists and lousy human beings. But the majority of these researchers produced knowledge that now saves millions of lives--priceless discoveries like the role of vitamins in nutrition, the dangers of radiation, treatments for diabetes and deadly infectious diseases, and more. Boneheads and Brainiacs showcases the enthralling, all-too-human personal lives that made modern medicine possible. ...Show more
$29.99
AUD
Category: Science - Popular
We've had a decade of distraction and inaction on climate change, but what made things go so very wrong in Australia? And what can the rest of the world learn from our mistakes – and opportunities? In Windfall, renewable energy expert Ketan Joshi examines how wind power inspired the creation of a weird, fabricated disease, and why the speed with which emissions could have been reduced — like putting a price on carbon — was hampered by a flurry of policy disasters. He then plots a way forward to a future where communities champion equitable new clean tech projects, where Australia grows past a reliance on toxic fuels, and where the power of people is used to rattle fossil fuel advocates from their complacency. Renewable energy can become a key player in the effort to upgrade our species from one on a path to self-destruction to a path of sustainability and fairness. With the knowledge of how the last decade was lost, the next decade can work the way it's meant to. 'In Windfall: Unlocking a fossil-free future, renewable energy industry insider Ketan Joshi gives a teeth-gnashing account of Australia's interminable climate debates. ...Show more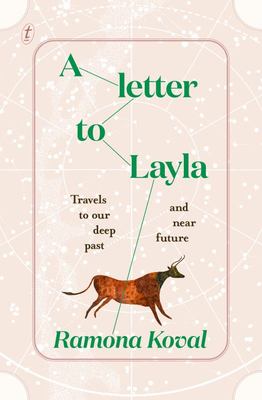 $34.99
AUD
Category: Science - Popular
How might the origins of our species inform the way we think about our planet? At a point of unparalleled crisis, can human ingenuity save us from ourselves? Much-loved writer and broadcaster Ramona Koval travels the globe in a quest to answer these difficult questions and more. She speaks with an emin ent paleo-archaeologist in the Republic of Georgia, meets the next generation of robots in Berlin, attends a transhumanist conference in California, and explores a cave in southern France before talking with the world's leading authority on cave art. And throughout, she returns to her quick-witted, ever-engaging youngest granddaughter, Layla, whose development in infancy spurs Koval to find out what makes us human, what separates us from the other apes. Filled with insightful and unexpected discussions with scientists whose knowledge of the past could hold the key to our future, A Letter to Laylawill surprise and delight in equal measure. ...Show more
$29.99
AUD
Category: Science - Popular
Ageing is the biggest cause of disease in our society. Cancer, heart disease, dementia, flu: the risk of all increase staggeringly rapidly as we near the end of life. What if we could slow down the process - or even stop it? Ageless introduces us to the cutting-edge research that is paving the way for a revolution in medicine. We currently focus on treating individual diseases as we grow older, but there might soon be a way of treating the ailment that underpins them all: the ageing process itself. Computational biologist Andrew Steele explains what is happening as we age, and how understanding its scientific implications could lead to the greatest discovery in the history of medicine - one that has the potential to improve billions of lives, save trillions of dollars, and transform the human condition.   ...Show more
$39.99
AUD
Category: Science - Popular
Bill Gates shares what he's learned in more than a decade of studying climate change and investing in innovations to address the problems, and sets out a vision for how the world can build the tools it needs to get to zero greenhouse gas emissions.   Bill Gates explains why he cares so deeply about cli mate change and what makes him optimistic that the world can prevent the worst impacts of the climate crisis. Gates says, "we can work on a local, national, and global level to build the technologies, businesses, and industries to avoid the worst impacts of climate change." His interest in climate change is a natural outgrowth of the efforts by his foundation to reduce poverty and disease. Climate change, according to Gates, will have the biggest impact on the people who have done the least to cause it. As a technologist, he has seen first-hand how innovation can change the world. By investing in research, inventing new technologies, and by deploying them quickly at large scale, Gates believes climate change can be addressed in meaningful ways. According to Gates, "to prevent the worst effects of climate change, we have to get to net-zero emissions of greenhouse gases. This problem is urgent, and the debate is complex, but I believe we can come together to invent new carbon-zero technologies, deploy the ones we have, and ultimately avoid a climate catastrophe." ...Show more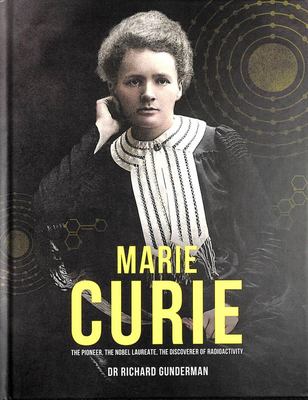 $39.99
AUD
Category: Science - Popular | Series: Amazing Minds Ser.
When Marie Curie and her husband, Pierre, discovered the atomic nature of radioactivity, and isolated polonium and radium, they revolutionized modern science. Her work not only contributed to our understanding of the structure of the atom, but also laid the foundation for modern medical innovations such as X-rays and radiotherapy. This illustrated biography details Marie's tumultuous personal life at a time of social upheaval, and her struggle to gain recognition in an era when women scientists were almost unknown. ...Show more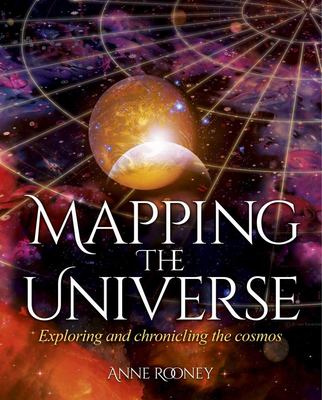 $25.00
AUD
Category: Science - Popular
In this colorful and image-rich history of humanity's mapping of the cosmos, author Anne Rooney has assembled a selection of beautiful illustrations, maps, drawings, digital images, and cave art, too - all chronicling the many ways mankind has looked to the stars and tried to make a map of the universe over millennia. The book opens with a tour of the notes and diagrams of the ancient world's cosmic cartographers, from the Ptolemaic Egyptians to Copernicus. The Sun and the Moon each get their own chapters, as do all of Earth's planetary neighbors, charted and drawn more than other objects, since they could be easily seen and viewed by early scientists.   The science and tools of modern era space exploration close out the book, with a range of scientific sketches, plates, and pictures from 19th century scientists, to the most recent photos from satellites, larger telescopes. and spacecraft, too. Each of the hundreds of images feature detailed captions explaining the date and source, and an extensive index makes it easy to find the famed astronomer or period being researched.   The perfect book for the backyard astronomer or the more serious stargazer, Mapping the Universe is an informative and accessible look at how people have tried to map the infinity of space since our eyes first turned skyward. Jacketed hardcover.   ...Show more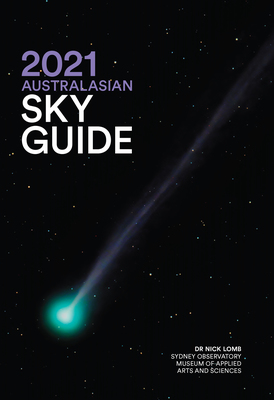 $16.95
AUD
Category: Science - Popular
Compact, easy to use and reliable, this popular guide by well-known astronomer and author Dr Nick Lomb has been providing stargazers with everything they need to know about the southern night sky for over 30 years. The 2021 guide contains the latest information and clear explanations on the solar system , a historical astronomy feature, monthly sky maps, viewing tips and highlights for city dwellers, and details of the year's exciting celestial events.Wherever you are in Australia or New Zealand, easy calculations allow you to estimate local rise and set times for the Sun, Moon and planets. The 2021 Australasian Sky Guide also provides information on the solar system, updated with the latest findings from space probes.Published annually, the Sky Guide continues to be a favourite with photographers, event planners, sports organisers, teachers, students — and anyone who looks up at the stars and wants to know more.Highlights for 2021:• Venus close to Saturn and Jupiter February• Supermoons in April and May• Moon covers Venus in May• Venus close to Mercury in May• Venus close to Mars in July• Partial eclipse of the Moon in November• Partial eclipse of the Sun in December ...Show more