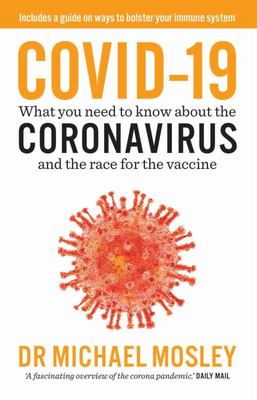 $19.99
AUD
Category: Science - Popular
This book charts the trajectory of the COVID-19 virus, from its emergence in China at the end of 2019 to its rapid worldwide spread.   Based on the latest scientific discoveries, Dr Mosley gives you a detailed understanding of the secrets of this coronavirus, how it spreads, how it infects your body and how your immune system tries to fight back. Armed with the facts you'll be in a much better position to protect yourself and your family when the world begins to reopen.   Dr Mosley also follows the work of leading doctors and virus researchers as they battle to find treatments and a safe and effective vaccine (ultimately, the only way to defeat the virus).   Eating well, sleeping soundly, exercising and managing your stress are all critical for keeping your brain, body and immune system in the best possible shape over the coming months. These are areas where Dr Mosley is well known for his science-based and practical approach.       ...Show more
$15.00
AUD
Category: Science - Popular
The bestselling author and "one of the greatest clinical writers of the twentieth century" (New York Times) explores the world of deafness and ponders the nature of human communication.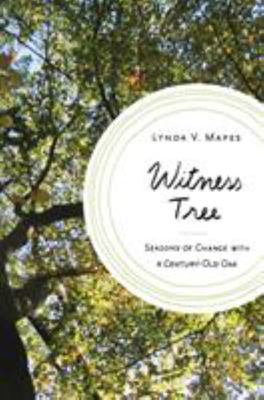 $15.00
AUD
Category: Science - Popular
When our "witness tree" first rooted beside a low stone wall in rural Massachusetts, cars were just appearing on the roads. In the life of this one grand oak, we can see for ourselves the results of one hundred years of rapid environmental change. It's leafing out earlier, and dropping its leaves later as the climate warms. Even the inner workings of individual leaves have changed to accommodate more CO2 in our atmosphere. Climate science can seem dense, remote, and abstract. But through the lens of this one tree, it becomes immediate and intimate. In Witness Tree, environmental reporter Lynda Mapes takes us through a year with the tree in the Harvard Forest. We learn about carbon cycles and leaf physiology, but we also experience seasons of change as people have for centuries, watching for each new bud, and listening for each new bird and frog call. Lynda takes us high into the oak's swaying boughs, cores deep into its heartwood, and digs into its roots and teeming soil. She brings us eye level with garter snakes and newts, and alongside the squirrels and jays devouring the oak's acorns. Though stark in its implications, Witness Tree is a beautiful and lyrical read, rich in detail, sweeps of weather, history, people, and animals. It's an inescapable document of climate change, but also an environmental story rooted in hope, beauty, wonder, and the possibility of renewal in people and the world around us. ...Show more
$32.99
AUD
Category: Science - Popular
The inside story of how a network of influential climate sceptics, politicians and business leaders fought to control Australia's response to the climate crisis. As the climate crisis threatens more extreme bushfire seasons, droughts and floods, many Australians are demanding their leaders answer the qu estion: 'Why didn't you do something?' The Carbon Club reveals the truth behind Australia's two decades of climate inaction. It's the story of how a loose confederation of influential climate-science sceptics, politicians and business leaders sought to control Australia's response to the climate crisis. They shared a fear that dealing with climate change would undermine the nation's wealth, jobs and competitive advantage - and the power of the carbon club. Central to their strategy was an international campaign to undermine climate science and the urgency of the climate crisis. The more the climate science was questioned, the more politicians lost the imperative to act. The sustained success of the carbon club over two decades explains why Australian governments failed to deal with the challenge of climate change. But at what cost to us and the next generation? One of Australia's most respected investigative journalists, Marian Wilkinson has tracked the rise and rise of Australia's carbon club in brilliant detail, with extraordinary access to key players on all sides. The result is a book that is both essential and disturbing reading.   ...Show more
$22.99
AUD
Category: Science - Popular
An international bestseller, the first climate book that doesn't leave the reader depressed: realistic and hopeful, witty and clarifying.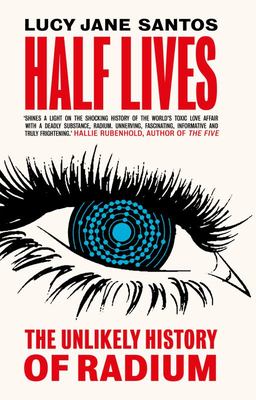 $34.99
AUD
Category: Science - Popular
The surprisingly macabre and mundane history of radium in everyday life.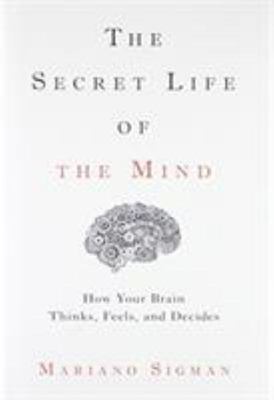 $20.00
AUD
Category: Science - Popular
From a world-renowned leader in neuroscience, a provocative, enthralling journey into the depths of the human mind. Where do our thoughts come from? How do we make choices and trust our judgments? What is the role of the unconscious? Can we manipulate our dreams? In this mind-bending international best seller, award-winning neuroscientist Mariano Sigman explores the complex answers to these and many other age-old questions. Over the course of his 20-year career investigating the inner workings of the human brain, Dr. Sigman has cultivated a remarkable interdisciplinary vision. He draws on research in physics, linguistics, psychology, education, and beyond to explain why people who speak more than one language are less prone to dementia; how infants can recognize by sight objects they've previously only touched; how babies, even before they utter their first word, have an innate sense of right and wrong; and how we can "read" the thoughts of vegetative patients by decoding patterns in their brain activity. Building on the author's awe-inspiring TED talk, the cutting-edge research presented in The Secret Life of the Mind revolutionizes how we understand the role that neuroscience plays in our lives, unlocking the mysterious cerebral processes that control the ways in which we learn, reason, feel, think, and dream. ...Show more
$29.99
AUD
Category: Science - Popular
We've had a decade of distraction and inaction on climate change, but what made things go so very wrong in Australia? And what can the rest of the world learn from our mistakes – and opportunities? In Windfall, renewable energy expert Ketan Joshi examines how wind power inspired the creation of a weird, fabricated disease, and why the speed with which emissions could have been reduced — like putting a price on carbon — was hampered by a flurry of policy disasters. He then plots a way forward to a future where communities champion equitable new clean tech projects, where Australia grows past a reliance on toxic fuels, and where the power of people is used to rattle fossil fuel advocates from their complacency. Renewable energy can become a key player in the effort to upgrade our species from one on a path to self-destruction to a path of sustainability and fairness. With the knowledge of how the last decade was lost, the next decade can work the way it's meant to. 'In Windfall: Unlocking a fossil-free future, renewable energy industry insider Ketan Joshi gives a teeth-gnashing account of Australia's interminable climate debates. ...Show more
$35.00
AUD
Category: Science - Popular
300,000 years ago, Homo sapienshad bigger skulls. Cooked food meant our heads shrunk; alongside a growing brain, our airways got narrower. Urbanisation then led us to breathe less deeply and less healthily. And so today more than 90% of us breathe incorrectly. So we might have been breathing all our lif e, but we need to learn how to breathe properly! In Breath, James Nestor meets cutting-edge scientists at Harvard and experiments on himself in labs at Stanford to see the impact of bad breathing. He revives the lost, and recently scientifically proven, wisdom of swim coaches, Indian mystics, stern-faced Russian cardiologists, Czechoslovakian Olympians and New Jersey choral conductors - the world's foremost 'pulmonauts' - to show how breathing in specific patterns can trigger our bodies to absorb more oxygen, and he explains the benefits for everyone that result, from staying healthy and warding off anxiety to improving focus and losing weight. Breathis a fascinating ride through evolution, medicine and physiology - and extreme sports. But mostly it explores you. Structured as a journey with chapters from the mouth and nose through to the lungs and nervous system, it is non-fiction at its breath-taking best. ...Show more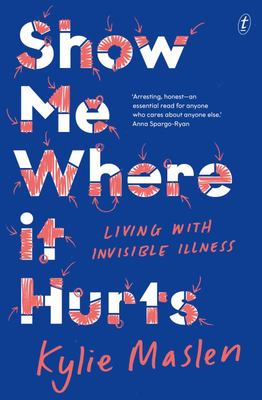 $34.99
AUD
Category: Science - Popular
My body dictates who I am. I work the way I do because of my body, I vote the way I do because of my body and I live the way I do because of my body. It is not my body that is at fault, but society's failure to deal with bodies like mine. I might be in pain, but I am whole. I refuse to have the difficul t parts cropped out. Kylie Maslen has been living with invisible illness for twenty years--more than half her life. Its impact is felt in every aspect of her day-to-day existence: from work to dating; from her fears for what the future holds to her struggles to get out of bed some mornings.  Drawing on pop music, art, literature and online culture, Maslen explores the lived experience of invisible illness with sensitivity and wit, drawing back the veil on a reality many struggle--or refuse--to recognise. Show Me Where it Hurts: Living with Invisible Illness is a powerful collection of essays that speak to those who have encountered the brush-off from doctors, faced endless tests and treatments, and endured chronic pain and suffering. But it is also a bridge reaching out to partners, families, friends, colleagues, doctors: all those who want to better understand what life looks like when you cannot simply show others where it hurts. ...Show more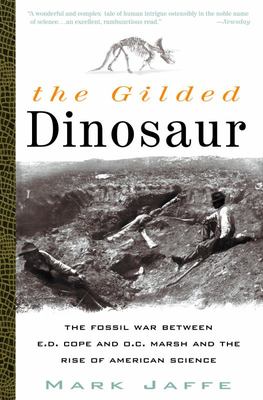 $15.00
AUD
Category: Science - Popular
Provides a history of the scientific race that pitted two rival scientists against each other in the nineteenth century in the struggle to uncover evidence that dinosaurs once roamed the Earth.
$32.99
AUD
Category: Science - Popular
Genes -- we all have them and we're all affected by them, often in unknown ways. Whether directly inherited or modified by our environment, genes control or significantly influence almost every aspect of our lives, from the success of our conception and the development of our sexual characteristics, to the colour of our skin, hair, and eyes; our height and weight; our health; and, unfortunately, an untold number of diseases. For many, the first time that genetics truly matters to them is in a doctor's office as they learn about a condition that may affect them, their unborn children, or even their wider family. Yet from the first laborious survey of the human genome twenty years ago to the commercial machines that now sequence 6,000 genomes per year, a revolution is taking place in medicine. Navigating this world of heartbreaking uncertainties, tantalising possibilities, and thorny questions of morality is Professor Edwin Kirk, a rare doctor who works both in the lab and with patients, and who has over two decades of experience. In The Genes That Make Us, he explains everything you need to know with clarity, insight, and great humanity. ...Show more