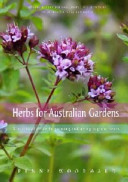 Herbs For Australian Gardens
by Penny Woodward; Fran Gilbert (Illustrator); T. R. Garnett (Foreword by)
$39.95
AUD
Category: Books about Gardens and Plants
This bestselling herb 'Bible' contains a fully illustrated A-Z of herbs, chapters on propagation, organic gardening, cultivation and planning, insect repellent herbs, companion planting, medicinal uses, and much, much more.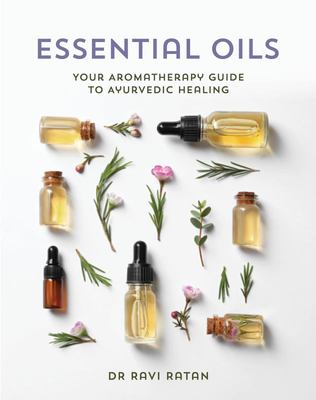 $39.99
AUD
Category: Books about Gardens and Plants
Drawing on 28 years of experience, Dr. Ratan combines ancient Ayurvedic wisdom with modern aromatherapy principles in Vedic Aromatherapy, creating unique blends for holistic health and healing. This unique, beautifully illustrated guide explains the active ingredients, properties, and uses for over 90 r emarkable essential oils, and the ways they affect our physical and emotional well-being. Whether you're experienced in Ayurveda and aromatherapy or just beginning, Dr. Ratan will help you: - Understand the secrets of blends and applications, whether healing, relaxing, uplifting, or sensual - Choose the right base oils to enhance your blends - Discover chakra healing with essential oils - Find out 50 easy ways to use aromatherapy and essential oils - Learn aromatherapy and beauty therapy for every body part - Benefit from the wonders of evening primrose oil - Make feel-good fragrances for the body and home, including blending, aromatherapy massage, and steam inhalation, alongside natural beauty treatments ...Show more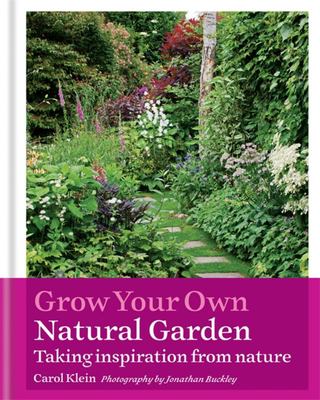 $25.00
AUD
Category: Books about Gardens and Plants
In this invaluable book acclaimed plants-woman and bestselling author Carol Klein explains how to get the most from your garden by taking inspiration from what works in the wild - be it in a meadow, woodland, hedgerow, seaside or exposed setting. Carol encourages you to identify the conditions in your o utdoor space - for example, the shady corner of an urban garden mimics the conditions of woodland or a windswept roof terrace will replicate an exposed hillside - and to pick the plants that flourish in these conditions.   In each of the six chapters there are case study gardens that Carol admires for the way their owners have worked with the natural habitat to glorious effect and each chapter ends with a directory of about 30 of Carol's favorite plants for that habitat. As ever, Carol's text is wise, informative and beautifully written while photography by award-winning Jonathan Buckley ensures that the book is also a visual treat. ...Show more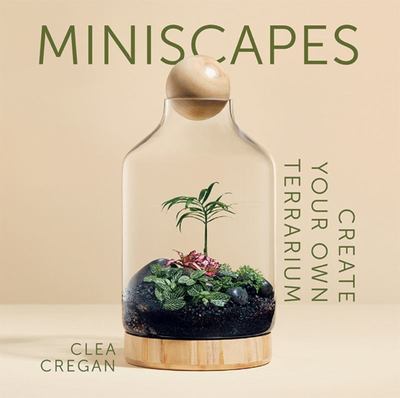 $24.99
AUD
Category: Books about Gardens and Plants
Do you love the greener things in life but don't have the time or space for endless gardening? Open Miniscapes: Create your own terrarium and discover the creativity and fun of making your very own indoor garden encased in glass. Miniscapes will inspire you with sixteen projects covering four biomes (d esert, forest, carnivorous and air plants) and equip you with the knowledge you need about soil and rocks, moss, tools, propagation, choosing your plants and containers, and designing your tiny landscape. Between these covers is everything you need to create and maintain healthy, happy terrariums that are cheap to make and easy to maintain (you can even upcycle things you already have at home). Whether you're a city dweller starved of nature or simply lacking the time or patience for maintenance, Miniscapes will guide you to create beautiful living sculptures that can be adored all year round, whatever the weather outside.  Welcome to the wonderful world of terrariums. Miniscapes inspires and guides anyone who wants to create their very own mini indoor garden – green thumb not required. ...Show more
$34.99
AUD
Category: Books about Gardens and Plants
Ferns are back in the bathroom, cacti are sitting on plant stands and hoyas are cascading from hangers. Indoor plants are the ultimate indoor accessory. Softening interiors and readily available, they are a stylist's best friend. However, it's their power to transform a sterile space into an urban sanct uary that makes them more than just an inanimate prop -all you need to know is how to use them. From the founders of coveted plant-wares studio, Ivy Muse, comes this charming guide on how to turn your home into a jungle- like retreat. With design- savvy tips and expert advice, you'll learn all there is to know about decorating with plants and botanical styling plus the necessities like light requirements and when to water and feed. From bathroom to boudoir to every room in between, create your very own green oasis with Plant Style. ...Show more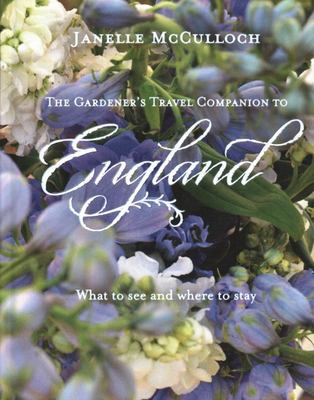 $49.99
AUD
Category: Books about Gardens and Plants
There is nothing lovelier than England in June, when it's in full blossom, when the sun is sinking down behind the hedgerows and the Queen Elizabeth rose, with its palest of pale pink petals, is unfolding into glorious summer bloom. Nothing lifts the spirit more than a glorious meander through an Englis h garden in full floraison. The sweetly scented gardens and gentle landscapes of this great country have long drawn horticulture fans and Anglophiles searching for its natural idylls, made so redolent in literature, film, photography, poetry and song. Every summer, people from all over the world travel to England to stay at charming guest houses with bucolic gardens, drink at country pubs with flower-decked beer gardens, wander from gate to gate on garden tours, shop at stores for irresistible garden tools and seeds, and dine at cafés and restaurants with floral-themed interiors. Now, this beautiful new book by bestselling author Janelle McCulloch - part guidebook and part armchair delight for garden lovers - shows you where to find these wonderful garden destinations, from the celebrated and famous to the secret and little-known. It also details the private estates that only open several times a year; the ones that tend to go under the travel radar. Elegantly designed and illustrated, the pages within are also packed full of spectacular botanical-inspired hideaways to stay, linger, shop, dine and drink at, from garden-inspired restaurants to garden-enhanced hotels.   ...Show more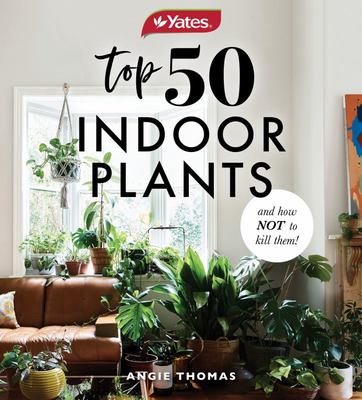 $35.00
AUD
Category: Books about Gardens and Plants
The top 50 indoor houseplants for Australia and New Zealand - what's best and how to keep them alive. Bring the outdoors in and breathe new life to your home with plants! House plants are well and truly back on trend - they instantly lift an area, make a room feel fresh and welcoming, and brighten your mood. On top of this, indoor plants are great for purifying the air and creating a healthier home.Together with microbes in the soil, plants work wonders to reduce harmful pollutants released from indoor furniture. (It's true: look at the study conducted by the University of Technology, Sydney.) If you feel like your rooms need a splash of colour and a breath of life, there's no better starting point than this book. Whether your style is dramatic jungle plants or to sweetly shaped succulents, you'll find something to suit. With loads of glorious illustrations for inspiration, data on which plants are suitable where, and clear advice on how to pot, prune and pet your plants, this is the perfect guide for bringing the outdoors in - no matter what your level of gardening skill! ...Show more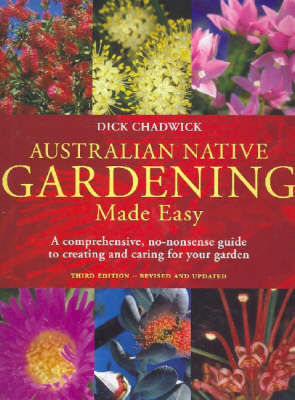 $25.00
AUD
Category: Books about Gardens and Plants
This third edition is revised and updated with more plants and corrections. For anyone who wants to establish a native garden with solid, practical advice on many aspects of gardening often ignored.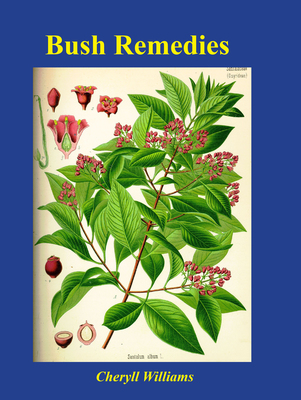 $39.95
AUD
Category: Books about Gardens and Plants
Bush Remedies is a readable and well-researched introduction to the huge variety of native plants in Australia with medicinal properties. The Aboriginal people exploited this diversity and harvested the bounty of the land with ingenuity. The colonists found the strange flora almost incomprehensible. A l ong process of experimentation began. The astringent, antibacterial qualities of Eucalypt kino and the wattle trees were accepted. The fragrant oils of Eucalypts, Tea-trees, Native Myrtles and Mintbushes were utilised. The records of early pioneers, the European medical men and Aboriginal experience have given us valuable bush remedies. This fusion of ancient tradition combined with the insights granted by modern science sees native plants taking on a new role. ...Show more
$39.99
AUD
Category: Books about Gardens and Plants | Series: Floret Ser.
Grow and arrange breathtaking dahlias to enhance every occasion. In this luxe compendium, world-renowned flower farmer and floral designer Erin Benzakein reveals all the secrets to cultivating gorgeous dahlias. These coveted floral treasures come in a dazzling range of colours, sizes, and forms, with en ough variety for virtually every garden space and personal preference, making them one of the most beloved flowers for arrangements. In these pages, readers will discover expert advice for planting, harvesting, and arranging garden-fresh dahlias, including a simple-to-follow overview of the dahlia classification system, an A-Z guide with photos and descriptions of more than 350 varieties, and step-by-step how-tos for designing show-stopping dahlia bouquets that elevate any occasion. Full of expert wisdom and overflowing with hundreds of lush photographs, Discovering Dahlias is an essential resource for gardeners and a must-have for anyone who loves flowers. ...Show more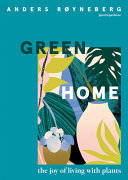 $34.99
AUD
Category: Books about Gardens and Plants
Green Home explains how to "green up" your life with an array of houseplants, and has been a bestseller in author Anders Royneberg's home country of Norway.   Living with plants can enliven and enrich your surroundings, promoting feelings of relaxation and well-being. But where to start with curating that vital indoor collection?   Green Home features all the green plants Anders has collected in his own apartment of 50 square meters - over 100 plants - and how this inspires him towards greener living.   With a guide to houseplant types, hints and tips on how to get your plants to thrive and also on how to integrate them into your home d cor scheme, it's a plant book with added personality. ...Show more
$27.99
AUD
Category: Books about Gardens and Plants
'Where once house plants were the province of an older generation who had the time, knowledge and space to tend them, they're now proving popular with a younger, cooler crowd.' - the Telegraph House plants can change a home in an instant. A flash of colour, a calming influence, they are adaptable, affor dable and - if you know how - easy to care for. In Plant, horticultural expert and author of Prick, Gynelle Leon, gives you all the knowledge you need to help your plants thrive. Featuring: A plant gallery showcasing some of the very best house plants A chapter of styling ideas to inspire you to show your plants and their best A care guide with all you need to know to help your plants thrive ...Show more