$34.99
AUD
Category: Books about Gardens and Plants
Ferns are back in the bathroom, cacti are sitting on plant stands and hoyas are cascading from hangers. Indoor plants are the ultimate indoor accessory. Softening interiors and readily available, they are a stylist's best friend. However, it's their power to transform a sterile space into an urban sanct uary that makes them more than just an inanimate prop -all you need to know is how to use them. From the founders of coveted plant-wares studio, Ivy Muse, comes this charming guide on how to turn your home into a jungle- like retreat. With design- savvy tips and expert advice, you'll learn all there is to know about decorating with plants and botanical styling plus the necessities like light requirements and when to water and feed. From bathroom to boudoir to every room in between, create your very own green oasis with Plant Style. ...Show more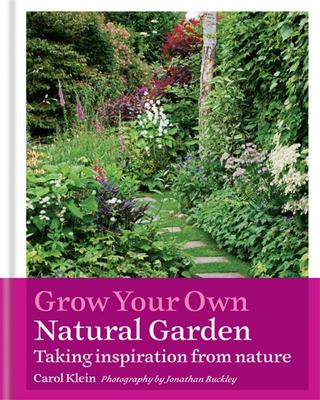 $15.00
AUD
Category: Books about Gardens and Plants
In this invaluable book acclaimed plants-woman and bestselling author Carol Klein explains how to get the most from your garden by taking inspiration from what works in the wild - be it in a meadow, woodland, hedgerow, seaside or exposed setting. Carol encourages you to identify the conditions in your o utdoor space - for example, the shady corner of an urban garden mimics the conditions of woodland or a windswept roof terrace will replicate an exposed hillside - and to pick the plants that flourish in these conditions.   In each of the six chapters there are case study gardens that Carol admires for the way their owners have worked with the natural habitat to glorious effect and each chapter ends with a directory of about 30 of Carol's favorite plants for that habitat. As ever, Carol's text is wise, informative and beautifully written while photography by award-winning Jonathan Buckley ensures that the book is also a visual treat. ...Show more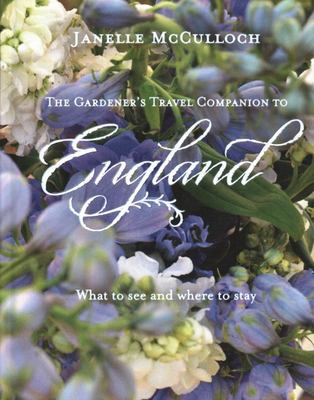 $49.99
AUD
Category: Books about Gardens and Plants
There is nothing lovelier than England in June, when it's in full blossom, when the sun is sinking down behind the hedgerows and the Queen Elizabeth rose, with its palest of pale pink petals, is unfolding into glorious summer bloom. Nothing lifts the spirit more than a glorious meander through an Englis h garden in full floraison. The sweetly scented gardens and gentle landscapes of this great country have long drawn horticulture fans and Anglophiles searching for its natural idylls, made so redolent in literature, film, photography, poetry and song. Every summer, people from all over the world travel to England to stay at charming guest houses with bucolic gardens, drink at country pubs with flower-decked beer gardens, wander from gate to gate on garden tours, shop at stores for irresistible garden tools and seeds, and dine at cafés and restaurants with floral-themed interiors. Now, this beautiful new book by bestselling author Janelle McCulloch - part guidebook and part armchair delight for garden lovers - shows you where to find these wonderful garden destinations, from the celebrated and famous to the secret and little-known. It also details the private estates that only open several times a year; the ones that tend to go under the travel radar. Elegantly designed and illustrated, the pages within are also packed full of spectacular botanical-inspired hideaways to stay, linger, shop, dine and drink at, from garden-inspired restaurants to garden-enhanced hotels.   ...Show more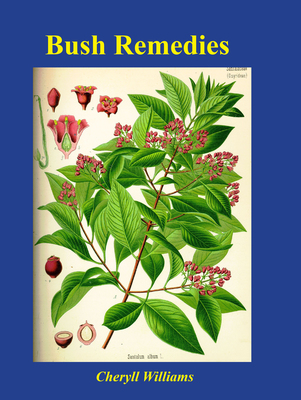 $39.95
AUD
Category: Books about Gardens and Plants
Bush Remedies is a readable and well-researched introduction to the huge variety of native plants in Australia with medicinal properties. The Aboriginal people exploited this diversity and harvested the bounty of the land with ingenuity. The colonists found the strange flora almost incomprehensible. A l ong process of experimentation began. The astringent, antibacterial qualities of Eucalypt kino and the wattle trees were accepted. The fragrant oils of Eucalypts, Tea-trees, Native Myrtles and Mintbushes were utilised. The records of early pioneers, the European medical men and Aboriginal experience have given us valuable bush remedies. This fusion of ancient tradition combined with the insights granted by modern science sees native plants taking on a new role. ...Show more
Herbs For Australian Gardens
by Penny Woodward; Fran Gilbert (Illustrator); T. R. Garnett (Foreword by)
$39.95
AUD
Category: Books about Gardens and Plants
This bestselling herb 'Bible' contains a fully illustrated A-Z of herbs, chapters on propagation, organic gardening, cultivation and planning, insect repellent herbs, companion planting, medicinal uses, and much, much more.
$35.00
AUD
Category: Books about Gardens and Plants
Royal palaces have always included splendid gardens for the pleasure of kings--and as a sign of their power. With their prestige, influence, taste and passion, royal families have created and left to posterity these unforgettable landscapes, all gorgeous places with exceptional historical importance. P hotographer Jean-Baptiste Leroux, who specialises in landscape photography, takes us on an exclusive walk through twenty-five of the most beautiful royal gardens in the world--in Europe, the Middle East and Asia--that have belonged, or still belong to, royal families. Author Stephane Bern reveals the intriguing history of these gardens, accented by the personal testimonies of their owners. ...Show more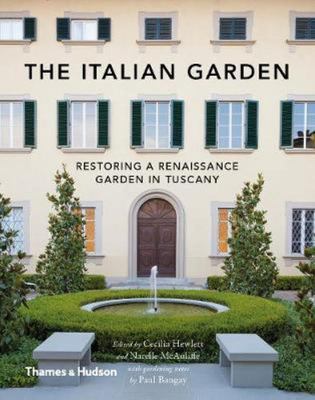 $49.99
AUD
Category: Books about Gardens and Plants | Series: with Paul Bangay | Reading Level: near fine
The remarkable story of the project undertaken by Paul Bangay and Monash University to transform a neglected car park at the university's Prato campus in Tuscany into a traditional Renassance walled garden, befitting its location. The Italian Garden is part restoration story, part vicarious travel tale and a completely facinating story of how the discovery fifty years ago of a series of neglected and hidden fifteenth century frescos led to the creation of the stunning Palazzo Vaj garden, inspired by the water features, grottos and planting symmetry of classic Italian Renaissance gardens. ...Show more
$39.99
AUD
Category: Books about Gardens and Plants
The Emma Bridgewater factory in Stoke-on-Trent is a mecca for lovers of its iconic pottery; but tucked within is a walled garden bursting with nectar-rich, jazzy-toned flowers and rare-breed chickens. This is where Arthur Parkinson - gardener, florist and poultry keeper - used to work his magic. Inspire d by his friend, gardener and florist Sarah Raven, and childhood hen-keeping pen pal the late Dowager Duchess of Devonshire, Parkinson's domain was one of resplendent flowers, platoon feather-legged hens, handwritten blackboards, flower arranging and wasteland foliage foraging - all carried out in one of the most unlikely places a garden could happen to exist: a working pottery. ...Show more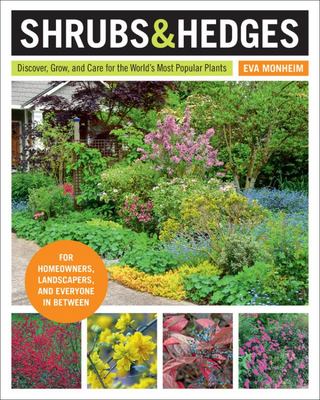 $39.99
AUD
Category: Books about Gardens and Plants
A practical, ordinary person's guide to choosing, planting, and caring for the world's most popular plants, Shrubs & Hedges delivers all the know-how you'll need to grow beautiful, healthy shrubs. Whether they're flowering shrubs or evergreen hedges, these long-lived plants fill a lot of space in ou r landscapes; yet they don't capture as much attention as perennials, annuals, and even trees. The front doors and picture windows of millions of houses world-wide are adorned by shrubs. Despite their ubiquity, selecting and maintaining shrubs remains a mystery to many. Shrubs are all-too-often inappropriately pruned into "meatball" shapes, or alternatively, left to become an overgrown tangle of branches. But as you'll discover in the pages of Shrubs & Hedges, when cared for properly, these workhorse plants have much to offer. They mask foundations, delineate property lines, increase privacy, stabilize soils, provide food for wildlife, and add beauty and interest to the landscape. It's time for shrubs to take center stage.Shrubs & Hedges eliminates the ambiguities of shrub selection and care by offering: Advice on how to pick the best shrubs for your growing conditions Plant profiles of both dependable classic shrubs and new rising stars Step-by-step propagation instructions for making more shrubs--for free Shrub identification tips A lesson on the value of hedges and hedgerows The best shrubs for pollinators and other wildlife Pruning illustrations and tips to maximize shrub performance and health Tips for designing with shrubs Drawing on her decades of experience in the plant-care and landscape industries, author and horticulture educator Eva Monheim proves you don't have to be a "gardener" to see the value in this extensive group of plants. ...Show more
$34.99
AUD
Category: Books about Gardens and Plants
No group of plants is so characteristically Australian as the Eucalypts, yet individual species are by no means easy to identify. This practical book, now revised and updated, identifies more than 140 species commonly grown in or seen around cities, regardless of their state of origin. For each major sp ecies the plant is described, the range given, diagnostic features are summarised, related species are discussed, and their horticultural requirements outlined. ...Show more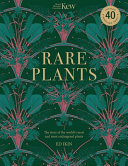 $69.99
AUD
Category: Books about Gardens and Plants
Rare Plants explores what makes the world's rarest plants so exceptional, and by what means they have become so scarce, telling the story of 40 rare and endangered species through exquisite botanical artworks sourced from the archives of the Royal Botanic Gardens, Kew. Accompanied by illuminating and au thoritative text, the book is presented alongside 40 frameable art prints and encased in a collector's box. Some of the most beautiful, useful and fascinating plants in the world are also the most uncommon, and have drawn the fascination of plant hunters, botanists, scientists and gardeners for centuries. This rarity, combined with pressures from humankind's impact on the planet, has brought many of these species to the point of crisis. In a race against time to conserve the world's plant biodiversity, organizations such as Kew are deploying incredible science to save our rare and threatened plants. Cutting-edge genomics reveals new species, distribution modelling directs us to outlying plant populations, while drone and satellite data highlight the speed at which species are declining. This vital information informs which habitats should be protected and prioritizes plant conservation programmes. Rare Plants finds hope among the challenges, and exhibits the role of botanic gardens in conservation across the globe. ...Show more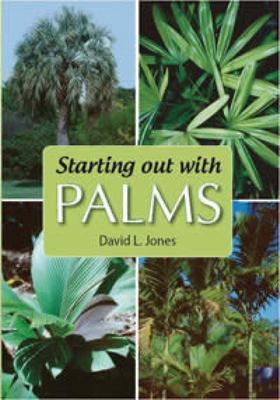 $27.99
AUD
Category: Books about Gardens and Plants
Palms, an amazing group of plants, attract a dedicated following of enthusiasts. This book is a great introduction to palms and their cultivation - especially palms suitable for home gardens and containers. Chapters include: How Palms Grow; Landscaping with Palms and How to Grow and Maintain Palms.