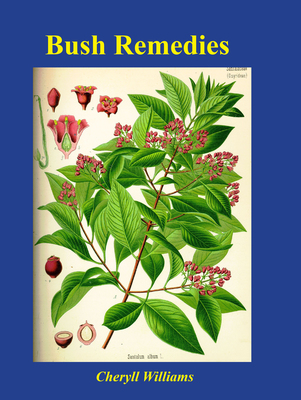 $39.95
AUD
Category: Books about Gardens and Plants
Bush Remedies is a readable and well-researched introduction to the huge variety of native plants in Australia with medicinal properties. The Aboriginal people exploited this diversity and harvested the bounty of the land with ingenuity. The colonists found the strange flora almost incomprehensible. A l ong process of experimentation began. The astringent, antibacterial qualities of Eucalypt kino and the wattle trees were accepted. The fragrant oils of Eucalypts, Tea-trees, Native Myrtles and Mintbushes were utilised. The records of early pioneers, the European medical men and Aboriginal experience have given us valuable bush remedies. This fusion of ancient tradition combined with the insights granted by modern science sees native plants taking on a new role. ...Show more
Small Space Organics
by Josh Byrne; Peter Cundall (Foreword by)
$34.99
AUD
Category: Books about Gardens and Plants
This book follows the development of a small urban garden in Fremantle, Western Australia. Illustrated with technical diagrams, sketches and before-and-after photos, Small Space Organics charts a process for creating innovative, sustainable and stylish ways to incorporate organic food production into ur ban residential landscapes. It includes the latest research and techniques for permaculture, water conservation and propagation, as well as step-by-step instructions on how to create your own urban organic food garden. Josh doesn't just tell; he shows, with detailed diagrams and step-by step photographed guides to jobs such as building an edible water garden, trellising a fruit tree and assembling a propagation frame. Water management is a big part of what he does, and there's plenty of detail on topics such as 'hydrozoning' your garden to manage water, and setting up greywater and drip-irrigation systems. ...Show more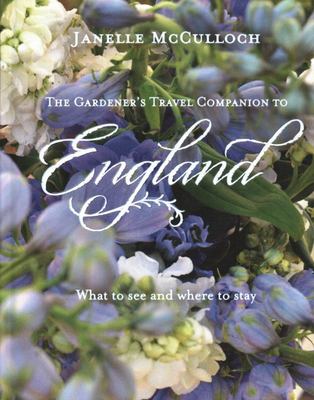 $49.99
AUD
Category: Books about Gardens and Plants
There is nothing lovelier than England in June, when it's in full blossom, when the sun is sinking down behind the hedgerows and the Queen Elizabeth rose, with its palest of pale pink petals, is unfolding into glorious summer bloom. Nothing lifts the spirit more than a glorious meander through an Englis h garden in full floraison. The sweetly scented gardens and gentle landscapes of this great country have long drawn horticulture fans and Anglophiles searching for its natural idylls, made so redolent in literature, film, photography, poetry and song. Every summer, people from all over the world travel to England to stay at charming guest houses with bucolic gardens, drink at country pubs with flower-decked beer gardens, wander from gate to gate on garden tours, shop at stores for irresistible garden tools and seeds, and dine at cafés and restaurants with floral-themed interiors. Now, this beautiful new book by bestselling author Janelle McCulloch - part guidebook and part armchair delight for garden lovers - shows you where to find these wonderful garden destinations, from the celebrated and famous to the secret and little-known. It also details the private estates that only open several times a year; the ones that tend to go under the travel radar. Elegantly designed and illustrated, the pages within are also packed full of spectacular botanical-inspired hideaways to stay, linger, shop, dine and drink at, from garden-inspired restaurants to garden-enhanced hotels.   ...Show more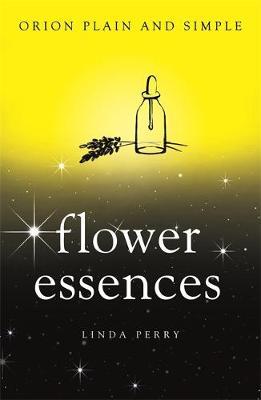 $15.00
AUD
Category: Books about Gardens and Plants | Series: Plain and Simple
A practical guide to flower essences, their uses and how to choose the right essence for you. Flower essences are herbal infusions, or decoctions, made from the flowering parts of plants that uniquely address emotional and mental aspects of wellness. This book provides a helpful introduction to flower e ssences - what they are and how to use them. Topics covered include: � How to choose essences � How to make a bottle of essences � Essences and their stories � Cases studies � A glossary of more than 60 essences and their uses This is the essential introductory guide to flower essences for anyone interested in alternative health, aromatherapy, and vibrational health. ...Show more
$34.99
AUD
Category: Books about Gardens and Plants
Fleur McHarg is a florist in the true, traditional sense of the word. Guided by the eternal wisdom of Constance Spry, the trailblazing early-20th-century British florist, Fleur believes in letting flowers be the stars of the show by working with the natural shape of a flower or branch. When it comes to beauty, you can't beat nature - but you can learn how to showcase it for startling impact.Fleur has cultivated a lifelong obsession with colour, beauty and flowers. Here, she shares her astute flower philosophy, including:- Over 30 of her favourite flowers and how to use them- Why some combinations work and others don't- How to select a base and blend colours for a flower arrangementThe Flower Expert is a stunning celebration of Fleur's artistry and her ability to fuse modern and classic to create a style that suits each occasion. ...Show more
Herbs For Australian Gardens
by Penny Woodward; Fran Gilbert (Illustrator); T. R. Garnett (Foreword by)
$39.95
AUD
Category: Books about Gardens and Plants
This bestselling herb 'Bible' contains a fully illustrated A-Z of herbs, chapters on propagation, organic gardening, cultivation and planning, insect repellent herbs, companion planting, medicinal uses, and much, much more.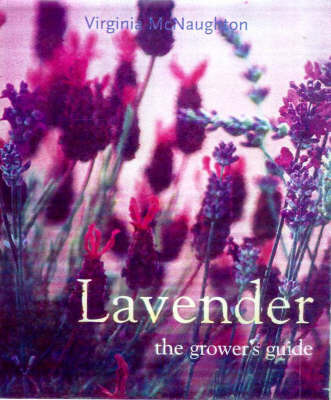 $15.00
AUD
Category: Books about Gardens and Plants
Imprint. A complete, practical guide to growing lavenders. Written by internationally recognised lavender expert, Virginia McNaughton, this book contains all you need to know about lavender, its origins and history, botany, garden cultivation, propagation, pests and diseases, classification, species and cultivars. ...Show more
$39.99
AUD
Category: Books about Gardens and Plants
Step-by-step Veg Patch- How to Grow Your Own Food in Australia contains brilliantly simple instructions on how to grow the most common vegetables, fruits and herbs (including 275 varieties), especially designed for Australian climates. You just look up the crop you want to grow, then follow the photogra phic instructions and practical advice about starting, nurturing, harvesting and pruning. This fully revised edition includes clear and helpful yearly planners for vegetables and fruit crops, as well as information on how to plan and prepare your space. Whether you have a few pots inside, a small raised bed, a vegetable patch or a larger area, this is the one-stop shop for anyone wanting to grow and eat their own food. ...Show more
$24.99
AUD
Category: Books about Gardens and Plants | Series: Kew Experts Ser.
A combination of botanical beauty and practical advice in Kew Gardener's Guide to Growing Orchids will inspire beginners and experienced growers to love and grow 60 beautiful orchids and 12 inspirational projects. From growing from seed to harvesting vanilla pods, the projects will bring the wonderful w orld of orchids to life and produce confident, keen growers wanting to expand their experience of these exotic flora. ...Show more
$39.99
AUD
Category: Books about Gardens and Plants
The Emma Bridgewater factory in Stoke-on-Trent is a mecca for lovers of its iconic pottery; but tucked within is a walled garden bursting with nectar-rich, jazzy-toned flowers and rare-breed chickens. This is where Arthur Parkinson - gardener, florist and poultry keeper - used to work his magic. Inspire d by his friend, gardener and florist Sarah Raven, and childhood hen-keeping pen pal the late Dowager Duchess of Devonshire, Parkinson's domain was one of resplendent flowers, platoon feather-legged hens, handwritten blackboards, flower arranging and wasteland foliage foraging - all carried out in one of the most unlikely places a garden could happen to exist: a working pottery. ...Show more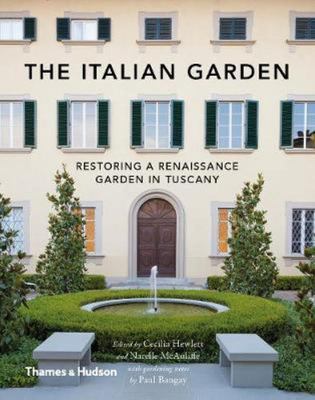 $49.99
AUD
Category: Books about Gardens and Plants | Series: with Paul Bangay | Reading Level: near fine
The remarkable story of the project undertaken by Paul Bangay and Monash University to transform a neglected car park at the university's Prato campus in Tuscany into a traditional Renassance walled garden, befitting its location. The Italian Garden is part restoration story, part vicarious travel tale and a completely facinating story of how the discovery fifty years ago of a series of neglected and hidden fifteenth century frescos led to the creation of the stunning Palazzo Vaj garden, inspired by the water features, grottos and planting symmetry of classic Italian Renaissance gardens. ...Show more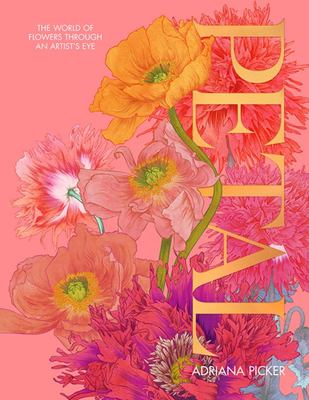 $60.00
AUD
Category: Books about Gardens and Plants
A compendium of floral wonder, Petalreveals the colours, details and unique sculptural beauty of nature's most remarkable creations. Botanical artist Adriana Picker has curated specimens from all over the world to celebrate through her stunning illustrations, accompanied by writer Nina Rousseau's words on the folklore, fame and meaning of both favourite blooms and herbaceous curiosities. ...Show more