$29.99
AUD
Category: Australian Non-Fiction
'It was a simpler time'. We had more fun back then'. 'Everyone could afford a house'. There's plenty of nostalgia right now for the Australia of the past, but what was it really like? In The Land Before Avocado, Richard Glover takes a journey to an almost unrecognisable Australia. It's a vivid portrait of a quite peculiar land: a place that is scary and weird, dangerous and incomprehensible, and, now and then, surprisingly appealing. It's the Australia of his childhood. The Australia of the late '60s and early '70s. Let's break the news now: they didn't have avocado. It's a place of funny clothing and food that was appalling, but amusingly so. It also the land of staggeringly awful attitudes - often enshrined in law - towards anybody who didn't fit in. The Land Before Avocado will make you laugh and cry, be angry and inspired. And leave you wondering how bizarre things were, not so long ago. Most of all it will make you realise how far we've come - and how much further we can go. ...Show more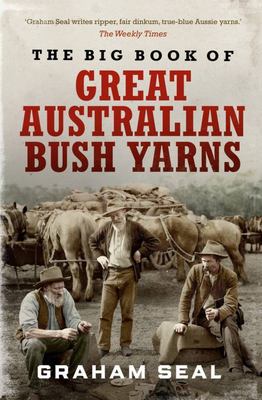 $32.99
AUD
Category: Australian Non-Fiction
Two of Graham Seal's bestselling collections of stories from around Australia, now in one volume.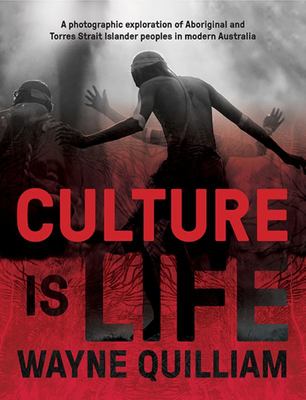 $39.99
AUD
Category: Australian Non-Fiction
Culture is Life is a modern, photographic celebration of the diversity of Indigenous Australians. In the same way that Humans of New York offered interesting life stories to give context to images of everyday New Yorkers, pre-eminent photographer Wayne Quilliam has collected over 500 images and intervie ws with Indigenous people across the country. His work explores the nuances of Indigenous thinking and identity, and focuses on how the First peoples view their place within the contemporary culture of Australia. The people featured in this book include many high-profile Indigenous Australians, as well as community members of different ages from Tasmania to the Torres Strait, offering insights into the dreams of youth and the reflections of Elders. With a short quote sitting next to each image, this book is an accessible gateway to better understand and appreciate the lives of Aboriginal and Torres Strait Islander Australians, presented as a stunning and contemporary photo book.     ...Show more
$34.99
AUD
Category: Australian Non-Fiction
Georgia Richter and Deborah Hunn look at the business of becoming an author. In a friendly, informative and practical way they share all you need to know about inspiration and research, preparing to submit to a publisher, creating an author brand, legal, ethical and moral considerations, pitching and ef fective social media and much more. ...Show more
$29.99
AUD
Category: Australian Non-Fiction
From the bestselling author of Strayapedia comes the definitive dictionary of the year the world went to sh*t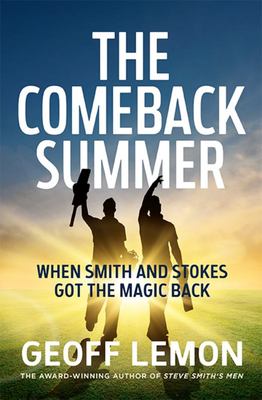 $29.99
AUD
Category: Australian Non-Fiction
The captain of the Australian team: a batsman on the way to being the greatest of all time. The star of the English team: an all-rounder breaking record after record. Both disgraced in enormous scandals of very different kinds. Both attempting a path to personal and professional redemption, through Worl d Cups and county games. All culminating in a meeting of cricket's biggest rivalry: the 2019 Ashes. It was always going to be a summer to remember. The follow-up to Geoff Lemon's multi-award-winning Steve Smith's Men is an equally insightful, thrilling and sharply observed take on the cricketing world, with a cast of finely drawn characters, vivid backdrops and a series of incredible events, both on and off the field. ...Show more
$22.99
AUD
Category: Australian Non-Fiction
As uncomfortable as it is, we need to reckon with our history. On January 26, no Australian can really look away. There are the hard questions we ask of ourselves on Australia Day. Since publishing his critically acclaimed, Walkley Award-winning, bestselling memoir Talking to My Country in early 2016, S tan Grant has been crossing the country, talking to huge crowds everywhere about how racism is at the heart of our history and the Australian dream. But Stan knows this is not where the story ends. In this book, Australia Day, his long-awaited follow up to Talking to My Country, Stan talks about reconciliation and the indigenous struggle for belonging and identity in Australia, and about what it means to be Australian. A sad, wise, beautiful, reflective and troubled book, Australia Day asks the questions that have to be asked, that no else seems to be asking. Who are we? What is our country? How do we move forward from here? Praise for Talking to My Country: 'A story so essential and salutary to this place that it should be given out free at the ballot box' The Australian 'Deeply disturbing, profoundly moving' Hobart Mercury 'Grant will be an important voice in shaping this nation' The Saturday Paper Talking to My Country won the 2016 Walkley Book Award and the Special Award at the 2016 Heritage Awards, and was shortlisted in the 2016 Queensland Literary Awards, the Nib Waverley Library Awards and the 2017 ABIA Awards. ...Show more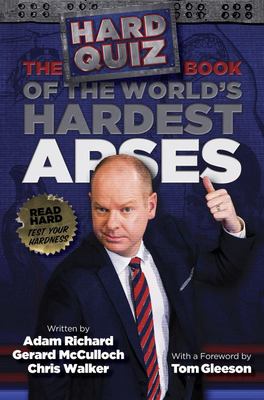 Hard Quiz Book of the Worlds Hardest Arses
by Gerard McCulloch; Adam Richard; Chris Walker; Foreword by Tom Gleeson (As told to)
$32.99
AUD
Category: Australian Non-Fiction
Every week, more than a million viewers tune in to the ABC's HARD QUIZ to watch Tom Gleeson grill four regular Australians about their expert subjects. Tom's crack team of writers and researchers at HARD QUIZ Headquarters, or HQHQ, have written thousands of brain-busting questions on hundreds of curly t opics to test the mettle of those battling it out for the BIG BRASS MUG. Now it's your turn! HQHQ brings you the definitive list of the top twenty hardest a**es and the incredible stories behind them. Who is harder, Winston Churchill or Dolly Parton? How did the theft of a 12-year-old's bike change the course of sporting history? What was the Oxygen Catastrophe, and how did it nearly destroy all life on earth? Why is the Southern Cassowary Australia's resident murder bird? Become the star of the show as you challenge your friends, family and fiercest enemies to a HARD OFF with actual HARD QUIZ questions. It's time to read ... HARD! ...Show more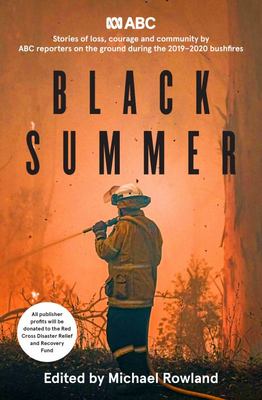 $34.99
AUD
Category: Australian Non-Fiction
Told by ABC journalists who were on the ground and broadcasting during our worst ever fire season, spearheaded by Michael Rowland The bushfires that burnt across Australia from June 2019 to February
To My Country
by Ben Lawson; Bruce Whatley (Illustrator)
$29.99
AUD
Category: Australian Non-Fiction
On January 10, Ben touched the hearts of Australians with the reading of his poem To My Country in response to the Australian bushfires. This gorgeous 4 colour book combines Ben's heartfelt words with stunning illustrations by Bruce Whatley.  
$45.00
AUD
Category: Australian Non-Fiction
Loving Country is a book that inspires ultimate respect for Mother Earth and the role of her custodians. While readers are encouraged to discover the sacred country of Australia in an open-minded and sensitive manner, the intention of this book is to foster communication and understanding between all pe oples and country, to bring about a range of environmental and social changes. Co-authors Bruce Pascoe and Vicky Shukuroglou hope to empower communities to tell their own stories, and for people to honour them and the country from which they have grown. Beautifully designed, all of the writing and photography in Loving Country has been created in consultation with communities. From the ingenious fish traps at Brewarrina and the rivers that feed the Great Barrier Reef, to the love stories of Wiluna and the whale story of Margaret River, there is so much to celebrate and admire about the oldest continuing culture in the world. For those who want to do more than a whistle-stop tour of Australia, this book offers some keys to unlock and reveal the heart of this loving country. ...Show more
$34.99
AUD
Category: Australian Non-Fiction
From one of India's finest writers, thinkers and commentators, a memoir of a love affair with cricket. As a fan, player, writer, scholar, controversialist and administrator, Ramachandra Guha has spent a life with cricket. In this book, Guha offers both a brilliantly charming memoir and a charter of th e life of cricket in India. He traces the game across every level at which it is played: school, college, club, state and country. He offers vivid portraits of local heroes, provincial icons and international stars. Following the narrative of his life intertwined and in love with the sport, Guha captures the magic of bat and ball that has ensnared billions. ...Show more